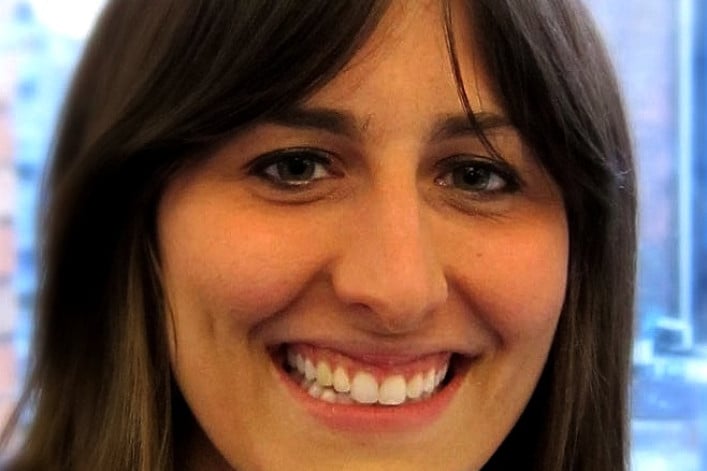 So you've found that perfect apartment – your application was accepted, checks were cut, and the lease was signed. Nothing else to worry about, right? Wrong! There are plenty of other items on the to-do list to prep for your move-in day. In order to aid you in this effort, I've compiled a list of the top five items to consider before the big day.
1.   Get the details straight
Give your new super and/or management company a call to make sure that the apartment is ready for your arrival. Do you have the keys? Do you have to reserve a move-in time and/or confirm the hours you're allowed to move? Is the apartment move-in ready and clean? Confirm these details before you get to the actual unit to avoid experiencing any surprises. I once made the mistake of not calling before a move, and had to clean out junk left behind by a previous tenant. Luckily, the movers helped us sort through it, but it wasted a ton of time and when you're paying by the hour, time = money. 
Also, remember to measure your future doorway (and elevator if the building lacks a roomy service elevator) to make sure your bigger furniture items can get through. If not, you will need to make alternative arrangements—which might include hiring a pro to deconstruct/reconstruct your stuff.
2. Movers & Storage Company
Confirm the date/time of arrival with your movers and storage company (if applicable).  Make sure they have the correct details associated with the big day. Are your movers bringing additional boxes and tape? If not, make sure to include this in your supplies (see item #4 ).  I remember helping a friend of mine on her big day, and she made the mistake of not confirming details with her moving company beforehand. After several phone calls and a lot more stress than necessary, she found out her movers arrived at the wrong location (her new apartment), while we were stuck waiting twenty blocks south surrounded by boxes.  
Quick tip: If you're moving to escape a bed bug problem, do yourself (and your new neighbors) a big favor and build an extra day into your move to have your truck fumigated overnight.  Folks like Bed Bug Fumigation Specialists, one of BrickUnderground's sponsors, offer services that start around $500, depending on the size of your moving truck. (For more info, see Fumigation Demystified.)
3.  Utility Setup
Give Con Edison a call, along with your local cable provider. Transfer your respective accounts with both providers, and make sure to set up an installation appointment for cable/internet (if applicable). The earlier you can do this, the better. I've sat on setting up an installation appointment, and waiting up to two weeks for cable/internet is never fun.
4. Blankets, Cleaning Supplies, Toolbox
These three items will surely be your best friends during your move between apartments. Pack a couple old blankets to protect big furniture items from dings and scratches (movers will usually bring a couple, but I always like to bring my own), and wrap your mattress in two fitted sheets to keep it clean during the haul. Use cleaning supplies to wipe down key areas. Bring along your toolbox to disassemble/reassemble items quickly…nothing fancy, a couple screwdrivers and a hammer should do the trick.
5. Get Extra Helpers & Food Delivery on Speed Dial
Need an extra set (or sets) of hands to jumpstart your move? Reach out to a couple of your loved ones for support. Even with hired movers, the process will move along a lot faster with a few friends/family members helping out. Better yet, splurge on some beer and take-out and you might even get some extra help hanging all of those pictures in your living room! Alternatively, if you're new to the city or have maybe moved a little too often, consider hiring an extra pair of all-purpose hands from an outsourcing marketplace like TaskRabit to handle basic items like assembling furniture, making Thrift Store donations, hanging curtains, and really cleaning the oven.  
It's easy to get stressed out by the move-in process, but much like the apartment hunt itself, you'll yield much better results by remaining calm and organized. If you can cross these items off your list, consider yourself prepped! 
Happy Hunting,
Caren
---
Caren Maio is the CEO & Co-Founder of Nestio.com, a website that makes it easy for renters to collect and organize rental listings from any site. She currently lives downtown in a boutique elevator building that has ten coffee shops in a three-block radius (a feature she claims sealed the deal--but the washer-dryer didn't hurt either). 
See all Serial Renter. 
Related items:
Serial Renter: Renter's Remorse
Serial Renter: Tips for renting a non-rental
The first 36 responses to a Craigslist ad for my $750/month share
Serial Renter: 5 secrets for working with a NYC real estate agent
12 insider tips for renting in NYC
Confessions of on-site leasing agent
Guerrilla Guide to Finding a No-Fee Apartment in NYC
Brick Underground articles occasionally include the expertise of, or information about, advertising partners when relevant to the story. We will never promote an advertiser's product without making the relationship clear to our readers.