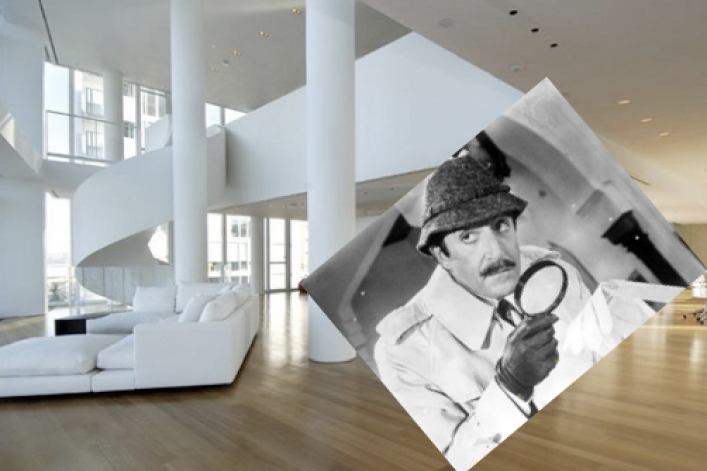 In addition to writing out checks for tuition and extracurricular activities this summer, some Manhattan private school parents apparently found themselves shelling out for a licensed pest control operator to satisfy a new school requirement that all students' homes get visually inspected for bed bugs before the first day of classes.
"I have dealt with two families that needed bed bug clearance letters for their children's private schools along with the usual doctors' notes," says Gil Bloom, the entomologist and pest control operator who runs Standard Pest Management in Queens. "One was a preschool and the other a primary school."
Also new this school year:  The city has implemented new reporting protocols and requirements (e.g. the Department of Education's Bed Bug Information Kit for Schools), mandating that records and statistics be kept and centralized, and that letters be sent home when the presence of bed bugs is confirmed.  
The new rules may result in more incidents being reported this school year than last, says Bloom, but "overall, more folks are aware of bed bugs in general and as a result, our social institutions are learning and devising better ways to deal with them."
Bloom sounded cautiously optimistic about the 2011-12 academic future of the city's bed bugs. He took pains to remind us, for example, that schools are considered "transfer sites" rather than "infestation" sites.
"An infestation describes an established site where bed bugs are not only present but actively feeding and breeding," says Bloom. "A transfer site denotes a location where a bed bug may come off one person and be picked up by another."
To reduce the risk of home infestation from hitch-hiking bed bugs, backpacks and coats should be kept out of the bedroom and off the couch. Vacuum copiously--throwing out the vacuum cleaner bag afterward--and toss your kid's backpack into the dryer once a week on high heat for 30 minutes to kill bed bugs. For more info, see Your kid's bed bugs and come hear Bloom speak at BrickUnderground's BedbuggedNYC  Meetup on Thurs., Sept 15th. 
Related posts:
Your kid's bed bugs: Back to school advise for the paranoid and merely cautious
How to bed bug proof your NYC apartment
Bed bugs 101: Fumigation Demystified (sponsored)

How bed bugs spread through apartment buildings
Can you get bed bugs or lice through a communal laundry room?
Brick Underground articles occasionally include the expertise of, or information about, advertising partners when relevant to the story. We will never promote an advertiser's product without making the relationship clear to our readers.