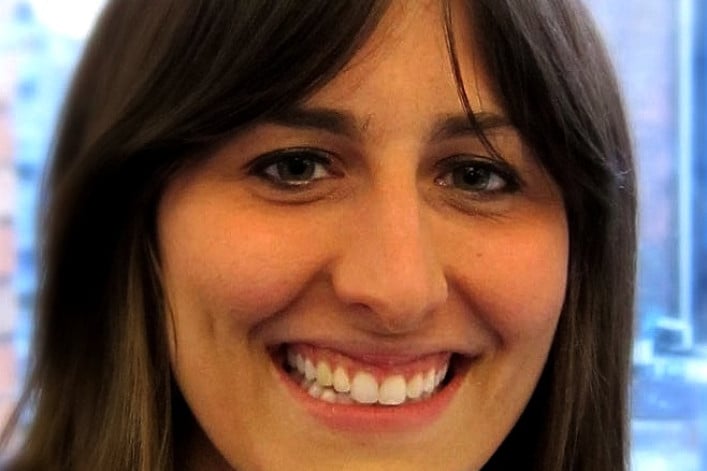 Since kicking off the Serial Renter column two months ago, I've written a lot about what to look for in an apartment before you make the big decision. That being said, sometimes certain criteria will slip through the cracks and things that didn't seem like a big deal before will bubble up and turn into major deal-breakers.
Despite best efforts, all of the brain-wracking in the world won't displace the question, 'Why didn't I think of this before?'
We call this feeling Renter's Remorse.
I count myself fortunate that when it comes to apartment hunting I've made way more good decisions than bad ones. But I've had a few bouts of Renter's Remorse myself, and have compared enough notes with other renters to come up with a list of the top three regrets that come back to bite apartment hunters. 
1. Transportation
As apartment hunters, we'll often size up a particular location fairly quickly as good or bad depending on the commute to our respective/current workplace – but there's often more than meets the eye.
For instance, you might rely on a particular mode of transportation, such as the A line, but this can be a fairly one-dimensional way of making a decision as train schedules and reliability may vary.  It's a good idea to leave yourself more options. Make sure that you're within walking distance to more than one line and/or both west- and east-side-friendly routes that allow for workplace flexibility.
Right after one of my first moves, I decided to accept a new internship. I was still in school and the commute to NYU was great, but the transportation options to my new work life were limited to my own two feet.  I ended up becoming an avid walker, making the 40-block roundtrip on foot each day, which was fine for a summer (and at the spritely age of 19), but I'll never again move into another apartment without taking into account all of the transportation options in the area.
2. Roommates
 When living with another person (or people), it's important to be sure that you're all on the same page as soon as possible to prevent resentment from blowing up into a full-fledged case of Renter's Remorse.
Are the bedrooms of equal size? If not, will one roommate pay more for the bigger bedroom with the better view? How will the rent be divided?
With one of the last roommates I had, we decided to square away any and all issues upfront before we even found our apartment. I was willing to pay more (and we established a maximum of how much more) for a bigger bedroom. She wanted a cable box in her bedroom and was willing to put her name on the Time Warner account and was willing to shell out a few extra dollars for it. We even split the liability by having my name on the Con Edison account, and hers on the Time Warner account. 
We worked out all of the pressing questions upfront, signed the lease and settled into our new place sans drama or regrets.
3. Utilities
As a cautionary tale, I suggest finding out everything that you can about the utilities before signing the lease.
Is heat/hot water included? Are there any additional utility charges related to the building? Who's the major cable/internet provider(s) for the area (fingers crossed for FiOS)? Knowing all of this upfront will allow you to better budget for these monthly charges. It's always best to ask - I lived in a building where hot water was not included, and this ended up adding a couple hundred dollars each month to my utility bills!
(As a tip, I always like to call ahead to schedule these appointments. Cable/internet providers often have at least a one-week turnaround time, and if you're anything like me, the less time you can be without Internet, the better. I once had to wait two and a half weeks to get up and running in a new apartment, and for a tech-dependent person like me, it was a pretty grueling process.)
Obviously, this isn't a foolproof recipe for avoiding Renter's Remorse, which can come in quite a few forms. The slings and arrows of rental life can fall in unexpected ways--hard partying neighbors, a lazy super, or even messy floor-mates. If you wind up signing a lease on an apartment that you ultimately regret, console yourself with the knowledge that what doesn't kill you makes you a smarter renter. I did! 
Happy Hunting,
Caren
---
Caren Maio is the CEO & Co-Founder of Nestio.com, a website that makes it easy for renters to collect and organize rental listings from any site. She currently lives downtown in a boutique elevator building that has ten coffee shops in a three-block radius (a feature she claims sealed the deal--but the washer-dryer didn't hurt either).
See all Serial Renter. 
Related items:
The first 36 responses to a Craigslist ad for my $750/month share
Serial Renter: 5 secrets for working with a NYC real estate agent
12 insider tips for renting in NYC
Confessions of on-site leasing agent
Guerrilla Guide to Finding a No-Fee Apartment in NYC
Brick Underground articles occasionally include the expertise of, or information about, advertising partners when relevant to the story. We will never promote an advertiser's product without making the relationship clear to our readers.