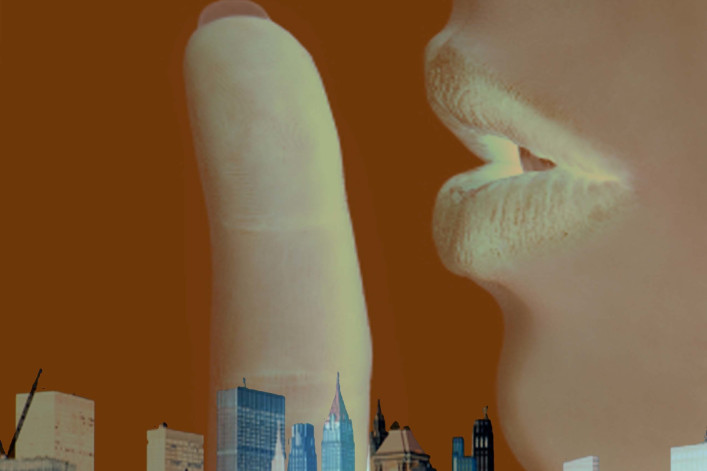 Four years ago, I was forced to sell my co-op apartment to keep my restaurant going.
It was the first apartment I had ever owned, and after 15 years of renting, I loved being an owner. I could execute all my interior design fantasies and became very house proud, sinking all my disposable income back into my place—adding, among other things, light fixtures, built-in bookshelves, and a Viking stove for my galley kitchen to make it a quasi-pro kitchen.
When I bought that two-bed, one-bath off Park Avenue on the Upper East Side, I was thrilled because I had NEVER, EVER thought I would be able to afford an apartment in Manhattan—let alone one off Park Avenue. I vowed to stay there and give my daughter stability until she went off to college, and pictured myself living there even after that. So when I had to sell, it was painful beyond belief. It wasn't just a blow to my ego; I also felt I was damaging the stability of my daughter. 
Fortunately, I sold my apartment at the top of the market, making a $350,000 profit on top of the $60,000 I had invested in improvements. It saved my butt, really.
But after six years as an owner, I had to transition back to being a renter again.
The next thing I knew, I was renting in a high-rise on 96th Street. (I had to stay in the area because of my daughter's schooling.) I could only afford a glorified studio apartment, and the rent was $2,800—twice the mortgage on my old place. It was tough, because not only had my expenses increased in the worst economy, but I had a feeling of failure: "I was a homeowner, and now I'm not."
My daughter was eight years old at the time, and she was embarrassed about the fact that we were suddenly living in a very small studio. Two families whose daughters were in her class at school lived practically next door, but while the rental was still in the right zip code, it was so small I couldn't invite people over for dinner. My daughter didn't even want to have friends over for play dates unless they met at the play room in the building. 
The new sleeping arrangements were problematic, too. I set up a loft bed in the studio so my daughter could have her own "space," but it was so tight that she preferred to sleep in my bed—which was located just behind a bookcase.
We did try to find humor in the situation. We joked that we had a kitchen (small open area), living room (where the couch was), dining room (the table next to the couch), two bedrooms (my bed behind the bookcase and her loft bed) and a study (her desk under the loft bed). 
We also tried to focus on the positives. For example, the building itself was gorgeous and had a lot of amenities—a pool, an outdoor roof deck with great views, a terrace with barbeque stalls and a play area, and a gym with a TV room. It was also closer to her school than our old apartment had been. In the end, though, the rental felt heavy on amenities but light on homey-ness.  
I'm still renting, but the upside is, I'm now living in the best apartment I have ever had. It's in a cool Queens community close to my business and has great light, two bathrooms, three bedrooms and a home office—all for about the same price as that "studio" on 96th!  
My goal this time is to own a home outside of New York City—preferably somewhere in the Berkshires. I'd like to have someplace I can retire to. It's just too expensive to buy here now, and I don't think that's going to change. If anything, the prices are probably going to go back up. 
My philosophy is, if you own a home, you want it to be better than what you were renting—especially if you're living with a child. My current rental is so great that I doubt I'd ever be able to afford to buy a comparable apartment. 
Related posts:
I dumped my trendy Chelsea condo for a middle-class rental and couldn't be happier
15 lessons for first-time renters
BrickUnderground relaunches, expands Agent Referral Service: Not just for renters anymore
Brick Underground articles occasionally include the expertise of, or information about, advertising partners when relevant to the story. We will never promote an advertiser's product without making the relationship clear to our readers.