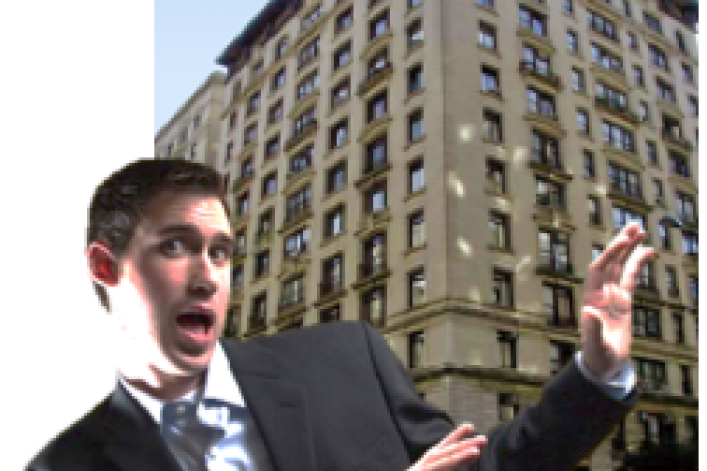 If you're tempted to buy an apartment needing a gut renovation, you may want to tune into a StreetEasy discussion of warning signs that the project shouldn't be attempted.  
Specifically, wonders the potential buyer of a $1.675 million, 2,000-square-foot estate sale wreck,  "Are there any red flags we should look for to caution us against a particular project?" 
Well, yes, say renovation-savvy commenters. Some conditions that should prompt second thoughts include:
Building-wide issues such as crummy hallways with no prospect of renovation, facade issues, roof issues, building-wide plumbing & electrical issues. 
Impossibility of getting enough electricity to install central air and avoid window units.
Rules against washer-dryers.
Too short a time frame for living in the apartment once it's renovated:  "If I could reasonably foresee work situations causing me to have to move out of state, or if there were a chance I'd need more space to accommodate a growing family in the next years, or anything else that made it a significant possibility that I would not be staying in the apartment, I would not sink the money of a gut reno into it unless the money didn't matter to me."
High levels of asbestos in the building: "Quotes for work I have seen in the Ansonia have been double to triple the "normal" costs, on the apartments with high levels (I know prewar have asbestos, however not at a level where the report says you have to deal with it as an asbestos job)....additionally concerned about the neighbors who are taking cheaper quotes and not dealing with it in a safe way.:
Difficult renovation rules: For example, "at The Prasada on CPW you are given 48 hrs (which is actually 16 working hours) for your whole demolition process... Additionally when demolition is taken out it can't just be double bagged and taken out on masonite lined hallways, it has to be packed in small trolleys. Plus you are not alowd to touch the ceilings and there are hardly any existing ceiling light fixtures so unless you love sconces, you will have a lot of lamps....At 75 CPW they have a 7 year renovation rule, so if the apt has been renovated with in the last 7 years you have to wait for the 7 years to be up before starting another one."
(StreetEasy.com)
Related posts:
My Manhattan Renovation Shocker
Expediters: A profession built on a Kafka-esque nightmare
BrickUnderground's Renovation Survival Kit
Brick Underground articles occasionally include the expertise of, or information about, advertising partners when relevant to the story. We will never promote an advertiser's product without making the relationship clear to our readers.