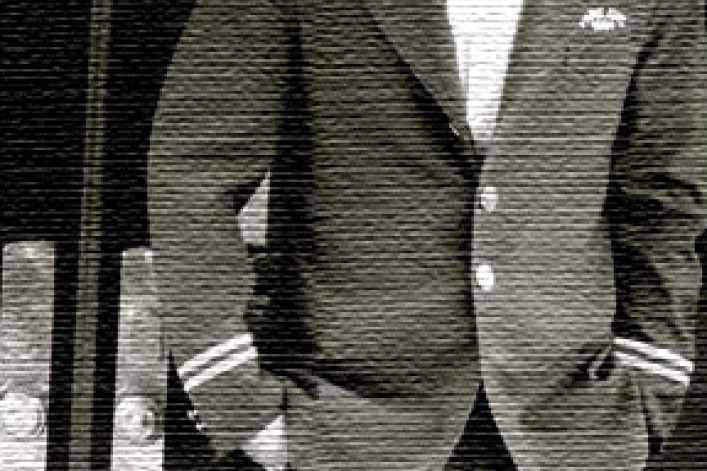 Once the cameras stop rolling, the fun part of a film shoot in the city for some actors and actresses is that they can hop in a taxi and go home. By "home" I mean a building in which a doorman—yours truly, for example—works.
It's actually one of the cool things about being a doorman. In my time, I've met a number of stage and film celebrities: some in passing; others who have exchanged a few words.
The key is to never act as if star struck. None of this lounging around for an autograph or, more likely these days, a quick snap-pic from a cell phone that's put up on Facebook later. The last thing celebrities want is to look over their shoulders and find the crazed doorman-wannabe groupie.
No, this situation—being doorman to celebrity tenants—calls for composure, restraint, professionalism and dignity, even if the particular famous person just visits the building periodically.
At the same time, actors and actresses (and I'll throw in some athletes) are, at some level, ordinary people. While they shouldn't be fawned over, they don't want their needs ignored.
The way I see it, anyone who enters through the front doors of my building is in my world, on my movie set with me as the director. Everyone in that world and on my set should receive the same level of service, and respect for their privacy.
Guaranteeing that equal treatment for celebrities, however, might mean bending a rule or two simply because, by definition, they live much of their lives in public. Providing high-quality service while respecting their privacy often involves doing things away from prying eyes or pro-actively preventing others from intruding.
The trick is in knowing how far to bend without breaking. Letting someone enter or exit the building using a usually locked back entrance? Hey, I'm swaying in the breeze doing this so-called favor. Bringing a certain person's laundry to his or her apartment, where I have to take off my shoes and socks before entering? Crack! That was the sound of a major branch splintering.
Now, there are certain favors I'll do for a resident, any resident, in my building. These include holding a parking spot, shutting down an elevator so that a tenant can get, say, a new mattress upstairs and into an apartment, or allowing an unscheduled delivery.
In my experience, the danger with celebrities is that they take such a favor as the first step on a very slippery slope to either a regular—as in daily or weekly—routine or concierge service: The next thing I know, I'm being asked to remove all the green and yellow M&M's from a bag.
Avoiding these boulders in the path to doormanship requires honesty ("Delighted to guard your packages, just this once") and fairness, as in "I don't do this for anyone in the building."
The result? I've spoken with Kathleen Turner and joked around with actors Brian Cox, who is probably credited for a zillion movies; Abe Vigoda, detective Fish from the old Barney Miller days, and Mike Myers of ye ole Shrek, Austin Powers fame.
I've met athletes such as Tiki Barber, and once spoke with Carlos Delgado, then first baseman for the New York Mets. (I swear that his one hand was bigger than my entire head.)
I'll never forget comedian/actor Mike Epps, Bill Cosby and Kelsey Grammer, rapper Q-Tip, Holt Macalany, the main character from a show called Lights Out, and Al Roker.
I used to see Mr. Roker so much that I was tempted to ask if he would stand in the lobby for a few minutes. Then, if residents on their way out asked about the weather that day, I could point to Mr. Roker and say, "Dude, tell 'em."
For doormen with "celeb cred" such is the stuff our dreams are made on. 
---
Follow Openthedoor-man on Twitter: @openthatdoorman
Related posts:
Brick Underground articles occasionally include the expertise of, or information about, advertising partners when relevant to the story. We will never promote an advertiser's product without making the relationship clear to our readers.