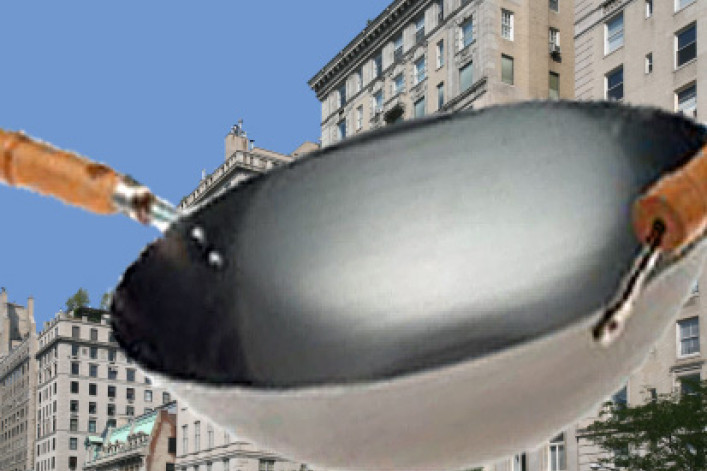 A StreetEasy.com thread tipped us off to a Time magazine story reporting that an influx of wealthy, nervous Chinese into the United States and other developed countries is well underway.
"Emotional reasons behind rich people's immigration are generally linked to the lack of a sense of personal safety, including safety of personal wealth, as well as fear about an uncertain future....It thus appears that it is a certain 'lack of well-being' that is pushing wealthy Chinese to emigrate," says the Time article.
For a sense of the potential impact on the NYC real estate market, consider what has happened to Vancouver B.C. over the past three years as a result of a Chinese real estate investment spree.
Sales of detached homes, town houses and condominiums in metropolitan Vancouver jumped 70 percent in February from January and were up 25 percent from a year earlier, according to a recent Bloomberg News story. Housing has become "seriously unaffordable" for the general populace: Vancouver's median home price of $618,000 in U.S. dollars was 9.5 times the annual median household income of $63,100, versus a 4.6 national multiple.
The demand creating a local real estate bubble was so intense during the two-week Chinese lunar holiday in February that one local brokerage worked day and night shifts to find homes for visiting buyers: "It was unprecedented," the brokerage's CEO told Bloomberg. "I called them sleepwalkers."
In NYC, real estate firm Bond New York has added a Chinese language page to its website and launched a web marketing campaign in Chinese speaking countries, according to Crain's New York.  
But NYC sellers (and developers) hoping to draw wealthy Chinese buyers may want to do a little renovating first.  According to the Bloomberg story, houses being snapped up by Chinese buyers in Vancouver have "two kitchens: a large Western-style one and a small 'wok' kitchen with a stove, sink, strong exhaust fan and door to seal off cooking aromas."  
That might not help if you live on the 4th floor though. Consider this phenomenon unfolding in Vacouver: "Starting about 18 months ago," reports Bloomberg, "so many homeowners applied to change the last two digits of their addresses to remove or shift the number 4, which in Chinese sounds like the word for death, or add the numeral 8, which is considered lucky, that Vancouver began turning down some requests."
Related posts:
Read this before you buy, rent or sell a noisy apartment
BrickUnderground's Seller's Survival Kit
7 essential photo-staging tips
Brick Underground articles occasionally include the expertise of, or information about, advertising partners when relevant to the story. We will never promote an advertiser's product without making the relationship clear to our readers.