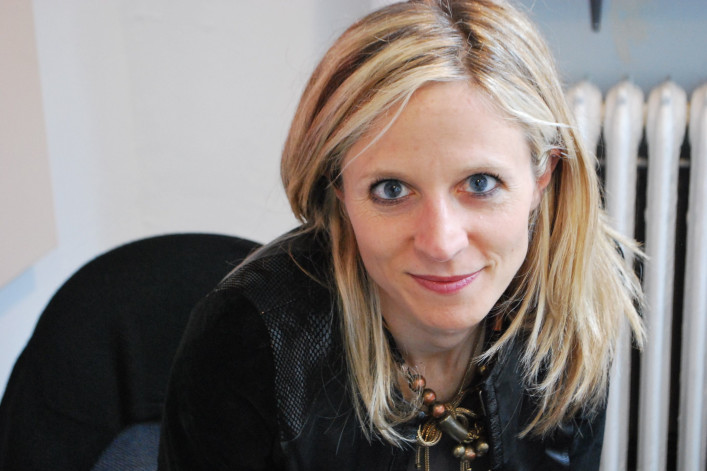 Liz Parks is the owner of Parks Fine Art, a Manhattan-based art advisory firm specializing in contemporary art.
What is an art advisor and why do I need one?
An art advisor helps individuals and/or corporations build art collections. My aim is to help clients build collections of contemporary art that are both critically challenging and aesthetically rigorous--and that reflect the personality of the client. My focus is on the upper end of the international contemporary market.
Because the art world is so filled with nuances and irregularities, a good advisor is a formidable "captain" to have at one's helm.  An advisor uses his/her art historical knowledge and contacts within the field to locate and offer top works of art to their clients, negotiate sales on a client's behalf, and do all of the requisite grunt work that comes along with placing a work of art in a collection.  And usually, these efforts do not cost the client any more than if they chose to go it alone.
What's the minimum budget you work with and what do you charge?
Minimum is around $10,000 per work of art.  It depends on the project.  With most clients, I charge a nominal up-front fee, and take a commission when works are acquired--usually between 10-15% depending on the price of the work. With others, I charge a retainer.  I pass along discounts that galleries extend to me, so that even with the fees, the client does not pay more than the retail price. 
What do you think about all the new online art sources popping up?
Paddle 8 and Art.sy seem compelling in their nascent stages.  I love coming in each morning to an email from Mutual Art, replete with links to articles on artists I have selected as being important to me, from publications all over the world.  Big shout out to the granddaddy of then all, my "alma mater," Artnet.  Blog-wise, I like Art Fag City.  
Do you work in resales? Can things be had for a relative bargain this way?
Yes, and sometimes, I suppose.  It really depends on the individual situation. If a seller is anxious to sell, the buyer might be able to negotiate a price lower than the seller is asking. 
What is the craziest request you have ever had from a client?
During the Armory Show a few years ago, I met up with a client around noon to walk through the fair.  She surprised me with the news that due to extenuating circumstances, we had three hours and three hours only to acquire enough work to fill about 4,000 square feet of wall space in her new downtown apartment.  We had already put together a list of desired artists for her collection, so I pulled out the show map to circle each dealer whose booth might have their work, and off we went, spending a few hundred thousand dollars to acquire some truly amazing work.  It was a whirlwind, but great – I love working at breakneck speed.
Related posts:
10 Minutes with Professional Organizer Jeffrey Calandra: Even the rich need Bed Bath & Beyond
10 Minutes with dog walker Tanner McAuley, the guy to call if your dog needs a date to your wedding 
10 Minutes with NYC firefighter John Ceriello: Standing on your fire escape is legal but dumb
Brick Underground articles occasionally include the expertise of, or information about, advertising partners when relevant to the story. We will never promote an advertiser's product without making the relationship clear to our readers.