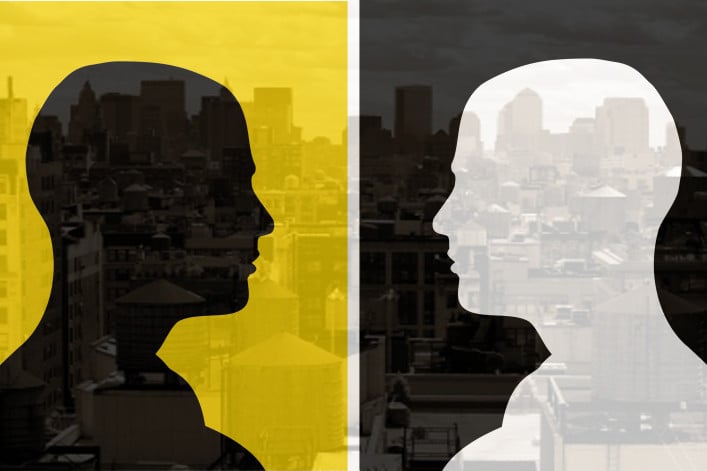 As a young New Yorker, I was thrilled when I first moved into my two bedroom, 650 sq. ft apartment on the Upper West Side because of its location.
I am one block away from the express train on 72nd Street, the natural food market is at the end of my block, and Fairway and Trader Joes are up the street. My laundromat is next door, I'm in walking distance to Columbus Circle, Lincoln Center, the Museum of Natural History and tons of great bars and restaurants. This is not to mention the shopping, shopping, shopping! Loehmanns, American Apparel and tons of small cute boutiques are just steps away.
The thing I dreaded about my apartment in the beginning was that it was on the ground floor facing the street. My living room faces the sidewalk so passersby can easily see inside making me feel I'm in a fishbowl.
I spent my first two years without window blinds so I could get sunlight and ended up feeling I was on a reality show. People literally stopped and stared; some even waved! You've got to love New Yorkers!
I could also hear the other tenants coming and going, which is particularly annoying early in the morning and late at night.
Over the years, I have learned to love living on the ground floor. Not only is it great to be able to avoid run-ins with my neighbors on the elevator or have to trudge up five flights of steps with groceries, if I forget something I can quickly run back inside. My friends never even have to use the buzzer—they just call into my window from the street.
Getting window coverings really helped too--except now, there is no natural light. It's easy to sleep all day, impossible to grow plants, and even if it is nice out, it still feels dreary inside.
Despite its good points like location and easy access, I will not be renewing my lease because I'm sick of living in the dark. 
---
 Then & Now explores how time illuminates the pros and cons of an apartment--and how what draws people to a place isn't necessarily what keeps them there.
Related posts:
The 7 worst places to live in a building
Then & Now: I can't use my 43rd floor terrace, but the closets are divine
Then & Now: I still love my terrace. The layout and maintenance fees? Not so much.
Then & Now: I fell for the view, then shut the curtains
Then & Now: I adapt to my prewar 'charmer'
Brick Underground articles occasionally include the expertise of, or information about, advertising partners when relevant to the story. We will never promote an advertiser's product without making the relationship clear to our readers.