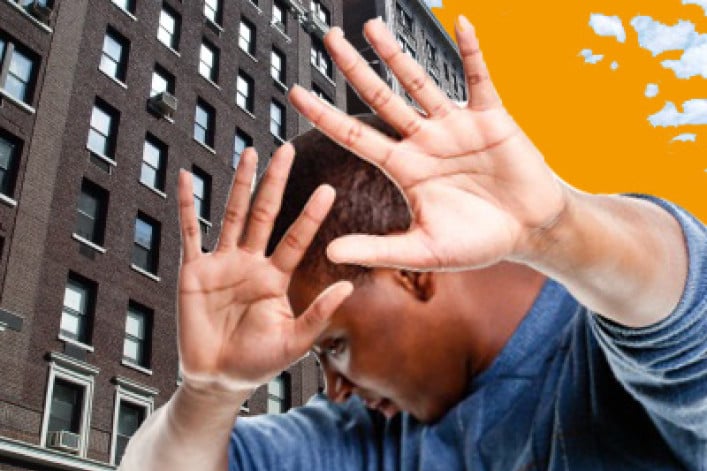 When the three biggest real estate brokerages in New York City decline to weigh in on a New York Times story about sales commissions, it's time to tune in.
According to the story, which ran on the cover of the Times' real estate section this weekend, the traditional 6 percent commission on NYC apartment sales is flu-ish, if not quite dead as a doornail. The national average is apparently 5.36 percent, says a real estate research firm quoted in the article, and New York City is no different. 
The big firms--Prudential Douglas Elliman, Corcoran, and Halstead--didn't comment, at least not on the record.  But alternative brokerages like Charles Rutenberg Realty, RealDirect and The Burkhardt Group were only too happy to share their thoughts, along with the details of their low commission structures.
"At a certain price point, 6 percent just feels vulgar," Kathy Braddock, a founder of Rutenberg Realty, told the Times.  Rutenberg collects anywhere from $1,000-$2,000 from its agents on each sale. That gives agents--who usually split around half their commission with their agency--room to negotiate lower commissions with sellers.
RealDirect—which blurs the line between FSBO and a traditional real estate brokerage, with a healthy dose of technology to make it work—charges sellers a 1% commission (or alternatively, $395/month) for a FSBO Lite experience that diminishes the drudgery and hardship of selling on your own. RealDirect charges sellers a 2% commission on traditional agent-managed sales that also offer sellers enhanced oversight via RealDirect's online tools.
Broker-blogger Malcolm Carter, whose reaction to the Times story you can read here, thinks the downward trend among traditional brokerages is overstated: "Most commissions are 6 percent until you get to higher asking prices," he said when we checked in with him. "I can't give you a cutoff, but it's way above a million." 
Nevertheless, the Times says "it is hardly a secret" that traditional brokerages cut their commissions on a case-by-case basis. In other words, you need to ask--and haggle.   Here are some persuasive elements said to have succeeded in the past:
You're a repeat customer, a friend or family member
You're buying and selling through same agent
Your apartment is in the multimillion dollar range
Your broker doesn't have to split a commission with the buyer's broker, either because the buyer is working without a broker, or because the buyer is also a client of the seller's broker
Your apartment seems like it will be easy to sell
Your broker doesn't have to share an undue amount of commission with his or her brokerage. For example, says the article, new agents or less productive ones might be allowed to keep less than half of their 3% split. 
(NY Times)
Related posts:
Ask an Expert: Signing in without a broker at an open house
New alternative brokerage lets sellers spy on their agents and pay less
Inside Story: What goes through a broker's mind after 100 days without a closing
Every apartment has a pigeon. Here are a few.
Brick Underground articles occasionally include the expertise of, or information about, advertising partners when relevant to the story. We will never promote an advertiser's product without making the relationship clear to our readers.