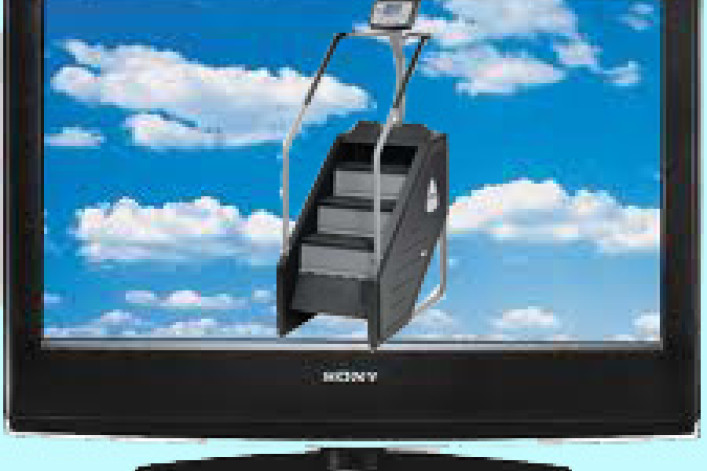 A year ago, I signed up for Time Warner Cable's "Triple Play" package: High-speed internet, cable TV and long distance phone service, $99.95 a month "pricelocked"  (so I thought) for 3 years.  (Never mind that it isn't really just $99.95 because there's the ever-present blah-blah tax tacked on along with DVR and HBO fees. But I digress.)
Then last month, I noticed that my monthly bill had gone up to $119.95.
Cue Seinfeld episode—by which I mean, a series of bizarre phone conversations with Time Warner's sales reps to unravel the apparent unlocking of my pricelock.
The first representative I spoke to explained that per the fine print I had not paid close attention to, my 36-month pricelocked Triple Play package actually goes up $20 each year after the first. I tried to explain that this contradicted the commonly understood definition of the term "pricelock" so we could have a big laugh together about its misusage by the cable marketing folks.  All I got was radio silence. 
I asked if I could just cancel my Triple Play and re-sign-up at the $99.95 price. He said yes, but that I'd be charged  $120 for canceling my original pricelocked offer. I did the math, and figured I'd still be $120 ahead for the year, so I asked him to do that.  Whereupon he transferred me to the department that could process this unusual request, where I waited on hold for 30 minutes.
Finally I spoke to a guy named Jermaine who didn't follow why I would want to do this. I slowly took him through the math and he said he couldn't do it because the new sign-up price was $129.99. 
"But the other rep said it was $99.95!" 
 "I understand your hesitation," repeated Jermaine at regular intervals.
Not hesitant about anything, I finally asked him to cancel my service entirely.
Another 30 minute wait while I was put through to a Retention Manager, who listened patiently and seemed to completely follow what I was saying. 
She said she could absolutely cancel my service and re-set it at $99.95 but instead of causing both of us needless work, she'd just reduce it to $107 a month and then give me a $50 credit and offer me free Showtime while reducing my HBO fee $2 a month. All in all, I saved around $300 with my two hour phone call.
This Retention Manager also agreed that the word "pricelock" was used incorrectly, and I finally got the laugh I was waiting for all day.  Though since I was still paying $7 more  a month than the deal I thought I had struck a year ago, the joke is still somewhat on me.  Also, I have to do this all over again next year.
Moral of the story: If you are a Triple Play customer, who, like me, didn't read the fine print of your agreement where it says you are pricelocked at $99.95 for the first year only and then subject to yearly increases--and I assume there are a lot of you out there who made this easy but incorrect assumption--call up and ask to speak to a Retention Manager. You will still be forced to tell your story to a phone rep who does not have the power to offer any discounts or make any real changes to your plan, but eventually you will get to the Retention Manager, who appears to be the only one who can make any pricing discounts.
One final note: A Retention Manager is a great first and last resort for other cable problems too. Recently a friend had a problem getting a cable repairman to show up on the day and time she was promised, so I advised her to direct her call to a Retention Manager. After weeks of frustration, she was on the verge of canceling her cable and high speed entirely and going with a different option. However, the Retention Manager once again saved the day by quickly and efficiently clearing up the issue and throwing in a free premium channel. 
Brick Underground articles occasionally include the expertise of, or information about, advertising partners when relevant to the story. We will never promote an advertiser's product without making the relationship clear to our readers.