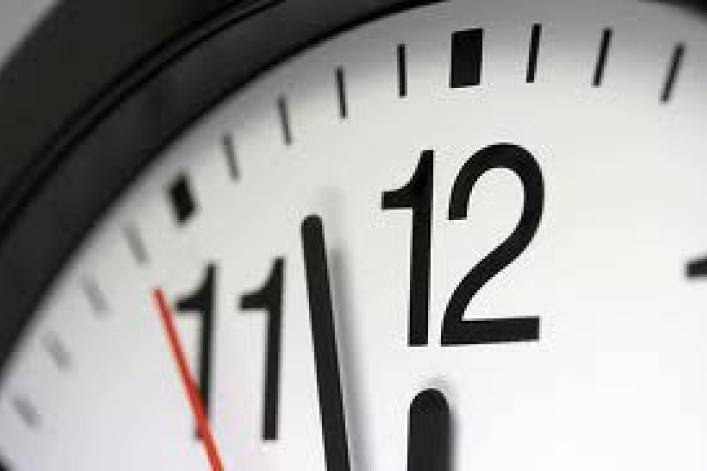 At the New York Real Estate Expo on Friday, NY Magazine real estate columnist Jhoanna Robledo asked a panel of real estate types including StreetEasy.com research director Sofia Song, Upper West Side broker Klara Madlin (who flinched as she recalled trying to sell real estate in 1981 when interest rates were 20%), and yours truly whether it is really possible to time the market.
The general consensus: You only know you've hit the peak or the bottom when you can see it in your rear view mirror.
But if you can't time the market, can you time the building? Here are a few mostly counterintuitive ways we can think of to spot opportunity where other buyers see none--or nothing but trouble:
Too many apartments for sale  In medium-to-large buildings, if 10% or more of the apartments are on the market, you've probably got some negotiating leverage. If 10% or more of the specific type of apartment you're looking for are on the market (eg a two-bedroom), even better. Just do your due diligence to make sure it's all a fortuitous coincidence.
Mortgage-worthiness: Have most banks stopped lending in the building because it has flunked federal lending guidelines--maybe because there are too many rentals or pied a

terres

, or because it's a new building where not enough apartments have sold? If so, that boosts the negotiating power of all-cash buyers or those can find the rare lender who doesn't intend to sell the loan on the secondary market and thus can ignore the federal guidelines.  And if that buyer intends to hold the apartment until the building cures its lending defects--or until federal lending restrictions ease--this could be a good opportunity.
A commercial lease that will expire in the next few years If you are looking at a co-op that earns income from a commercial space with a decades-old lease at ridiculously low decades-old rents, this can resemble one of those dreams where you discover an extra room in your apartment.  If the lease is due for renewal/renegotiation during the time you expect to own the apartment, you may wind up with a pot of gold that could finance substantial, assessment-free upgrades for the building and/or a reduction in your maintenance fees.
Low curb appeal: Ugly lobbies, hallways and facades can drive your competition away and enhance your negotiating leverage. If you can live with said eyesores—and if you feel confident they will be fixed before you resell—this could be a smart investment. Just make sure the maintenance/common charges are reasonable and the reserve funds are healthy, so that all those improvements don't lead to buyer-repelling maintenance increases.
A temporary neighborhood nuisance: Is the building located on the Second Avenue subway construction route? Is there an office tower being constructed down the block? A truffle store whose fragrance is polluting the lobby? If it's something you can live with that will likely be resolved before it's your turn to sell, you may have found another opportunity.
Bed bugs: Now that New York City co-ops must disclose the floor and treatment status of bed bugs in the building, we expect to see plenty of buyers walk away over this issue, creating negotiating leverage for buyers who lob some more questions before deciding whether to bolt. Is  the infestation limited to a few apartments far away from yours? How long ago was the last treatment and have there been any more reports since then? Do the board and the property manager seem sophisticated about how to treat  bed bugs, and committed to staying on top of the issue? Moreover, as every apartment building in New York City is expected to harbor the bugs at some point if they haven't already, buying into a building that's already been through its bed bug learning curve can actually be seen as an advantage.
Heinous maintenance increases several years in a row: Large maintenance increases spook buyers. But increases due to property taxes can actually present a buying opportunity. The city is in the midst of widespread, painful hike in assessed values--a lopsided process that will take at least a few more years to complete.  In the meantime, besides wrongly attributing maintenance increases to bad management, many buyers fail to understand that a building with low taxes/low maintenance may be not yet have started its tax hike nightmare. In this scenario, as the assessed values of more buildings go up, today's "high" maintenances will increasingly seem normal, and the discounted price at which today's high-maintenance apartment must be offered will not be necessary a few years from now.
Other ideas...? Leave a comment!
Brick Underground articles occasionally include the expertise of, or information about, advertising partners when relevant to the story. We will never promote an advertiser's product without making the relationship clear to our readers.