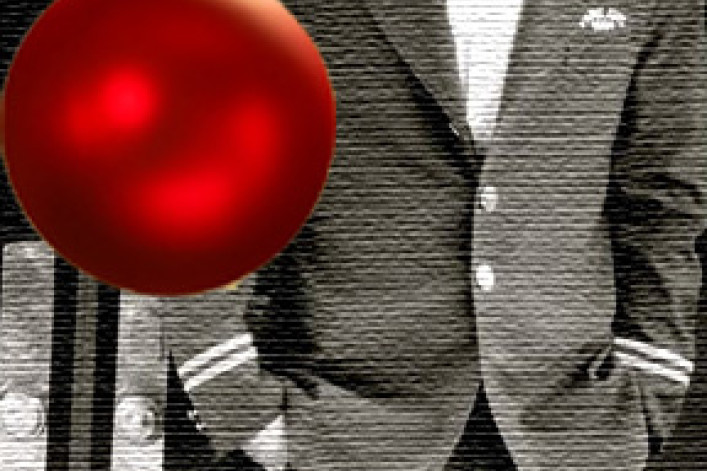 (BrickUnderground's 2012 Holiday Tipping Guide is here! >>)
Tis the season to be jolly. Yep, jolly indeed are the doormen of every building hustling and bustling in tune with the sugar plums and ginger bread cookies dancing in our heads.
Okay, who the hell am I fooling?
It's really because of those beautiful envelopes and what's waiting inside. Dead presidents of all kinds, preferably less of Washington and more of Grant and B. Frank.
On that note I'll do something a little different other than breaking down what's considered a good tip or a bad one and just inform both tipper and doorperson about certain do's and don't during this holiday season.
Doormen
Always receive an envelope with the left hand and shake with the right. (A hug and even a respectable kiss on the cheek is allowed for possibly someone who has been around for quite some time and is comfortable with that person.)
Never count your money in an open space. Everyone knows you make a ton of money around this time of year. No need to throw it anyone's face.
 Never let any resident see the list you keep of them. Yeah, you know what I'm talking about, THAT list.
Don't compare too many notes with co-workers. Hurt feelings, animosity, and jealousy can ensue. Sometimes body language, a facial expression or maybe a quick "Eh" says it all.
A platter of cookies or cupcakes brought down by a resident for the fellas means for the ENTIRE freaking staff!
The going rate for working another's shift the day of a holiday, Christmas or New Years is about or should be around $200, cash up front. (This has nothing to do with the time and half wage paid by the building. Sounds kind of steep, but there really is a price to pay for spending time with the family.)
You can only kiss ass so much. There are residents out there who are hip to the game, meaning, that extra great service for one month, might not get you more of a tip.
Residents
Know that many doormen keep lists of what was given to them monetarily the previous year. More money is great, the same amount at least means nothing has changed, while a dramatic decrease may have a doorman thinking. We are absolutely in tune with the fact that times are rough, but some doormen take the huge drop in cash personal, especially if they feel they have performed their duties up to par. So try and base your tip accordingly.
While doormen prefer cash, they do accept gifts, be it cologne, scarves, hats or gloves. Just know that they definitely don't like FRUITCAKES!
While you try and be fair with the staff, come on, you know you have your favorite doorman.
Give from the heart what you can. You shouldn't be apologetic for what you might not be able to afford. Just know that if you're one of those people always asking for favors and needing help, the "unable to make ends meet" card will eventually run its course.
 Just putting money in an envelope is quite all right by the guys. You don't have to buy extra expensive cards to go with it. The doormen are only going to throw it out the minute they open it anyways.
 Best bet to get something done in your apartment is the minute you hand them the envelope. "Merry Christmas and thank you for everything you've done throughout the year. Oh by the way, can you put something in the to-do book for me?"
 If you walk in on Christmas or New Years Eve, the staff have probably been sneakily taking sips of egg nog or "coquito", the Spanish man's egg nog. Hopefully, they won't slur their words or reek of cinnamon and rum. But then again, it's the holidays, have a heart.
Related posts:
BrickUnderground's 2012 Holiday Tipping Guide
10 Manhattan doormen talk tips
Find out how much your neighbors are tipping this year
Payback time: Cashing in on holiday tipping
Top 12 excuses of bad holiday tippers
BrickUnderground 2010 Holiday Tipping Guide -- all posts
Brick Underground articles occasionally include the expertise of, or information about, advertising partners when relevant to the story. We will never promote an advertiser's product without making the relationship clear to our readers.