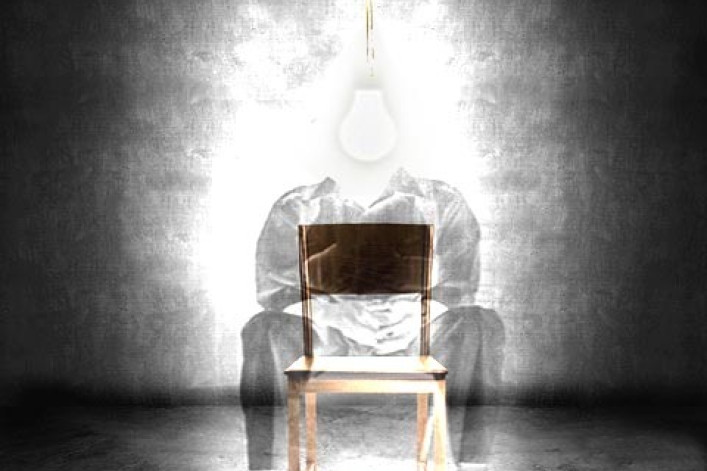 The first time I tried to buy a co-op, I was turned down.
It was back in 1993, when I was a single mother of a two-year old living on the Upper East Side. I was going through a divorce and had to move from my two-bedroom rental. I figured it was the perfect time to buy.
Being a doctor with an office on Fifth Avenue, I knew I wanted to be close to work with a view of the park. After looking at about 35 apartments with my broker, I finally found the perfect one. It was a classic-six with two maid's rooms going for $1.2 million. My finances were in order and because my office was right next door, I knew many people on the board.
Most were my patients.
My broker prepared the package and beyond instructing me to dress conservatively for my meeting, he said he couldn't foresee any issues with getting the board's approval.
It was around the holidays, and I was on ski vacation in Utah when my broker called me and told me to return home urgently; the board wanted to meet before the New Year.
The meeting, held in the board president's apartment, only took about thirty minutes to an hour. In addition to the President, I was interviewed by three other board members, two of whom I was personally acquainted though they were not patients of mine. There were no financial questions, but they did ask me what type of a person I was. Was I quiet? Extremely. Did I like to have parties? Never. Was I planning on doing extensive renovations? I wasn't, as the apartment was in great condition.
It seemed the interview was just a formality and there were no red flags at all. Imagine my total shock when I found out from my broker I was turned down! I have always been a straight-A student, got accepted into the colleges of my choice and am self-made. I couldn't fathom someone not wanting me to be a part of their building.
I implored my broker to try to find out why I had been rejected. He speculated that it was because I was a single, very attractive woman. He said while I was certainly conservatively dressed in my meeting, maybe the Board saw me daily in the neighborhood and feared I would steal their husbands or have a wild lifestyle, keeping late hours and throwing parties. This sounded absurd to me.
I remember reading a New York Magazine article around that time that chronicled co-op boards discriminating against gays and minorities. I knew exactly how those rejected felt. I felt traumatized.
The worst part of this ordeal was that my office was still right next to this building and many board members were my patients. After word got out that I had been declined, it was awkward for everyone involved, and I ultimately lost those patients. So not only did I lose my dream apartment, but I also lost income. I felt squeamish to walk around my area, for fear I'd run into someone who would perceive me as a leper.
Instead of getting back in the saddle, I rented a two-bedroom plus maid's room on Beekman Place, and had it completely gut-renovated. I felt so strongly about not having to go through another board interview that I preferred to fix a rental at my own expense. Still, I didn't have the Park view I had dreamed about for so many years.
In 2000, I bought an office on Fifth Avenue which was also a co-op, but I had been informed that buying an office was much different and easier than a residence. That went off without a hitch.
Three years ago, after living in my renovated-rental for thirteen years, I was ready to try it again.
I had recently had a medical issue that left me on crutches and the commute from Beekman Place to my office was becoming too difficult. I had a lot of time to peruse apartment listings while recovering and came across one listed in the New York Times just a few blocks away on Fifth Avenue from the one that had gotten away all those years ago. It looked exactly like the first. Except this one was $3 million more than the original, needed to be completely gutted, was on a lower floor and had one less room.
Still, I quickly called the broker and he told me it was going into contract. I begged to see it anyway, and he brusquely told me if I could get there by 4pm—within the next 15 minutes—he'd show it to me. When I arrived there at four on the dot, he answered and said he was not showing it anymore. Turns out he had someone there already. I waited and got to see it for about two minutes. When I saw it had a rare park view from both bedrooms and the living room, I immediately placed an offer for full-asking price.
It didn't go into contract as he had anticipated, so he began to work on my board package. He was retiring and seemed to have already mentally checked out. He was difficult to work with and seemed to not want to sell the unit. He wanted to send in a forensic accountant to my business to determine the value, not accepting the amount that I had listed. Again, my finances checked out.
My boyfriend –with whom I was living—is a well-known architect and happened to be doing work in several of the apartments in that building. He knew many on the board and seemed savvy to its inner workings. He offered me much advice; the broker offered none.
This time only two people interviewed me—the president and one board member, who was familiar with me already because my office was a mere three blocks away. It only took about 30 minutes and while they did ask about my little dog's behavior, it was extremely cordial and like having coffee with old friends.
Within a week I heard directly from the building that I had been approved and was welcomed to the building.
I now feel victorious. I finally have my Park view and live right by my office. My daughter is thrilled with her newly renovated room and my boyfriend loves living in the building he has worked in for so long.
I assume a lot has changed since 1993, but if I had to give advice to someone looking to buy in a co-op, I'd say find a great broker who has his finger on the pulse of the building in which you wish to live. Ask tons of other people in the area and in the building about your chances. Don't just trust one person to give you the scoop.
Recently my daughter applied for colleges and I'd like to equate that experience with buying a co-op: be realistic. Do not apply to Harvard for early admissions and nowhere else, because if you don't get in, you will have ruined your chances completely. Had I been more realistic the first time around I would have ended up paying much less. I could have gotten a Fifth Avenue apartment in another building for under a million and saved a lot of time and energy.
Brick Underground articles occasionally include the expertise of, or information about, advertising partners when relevant to the story. We will never promote an advertiser's product without making the relationship clear to our readers.