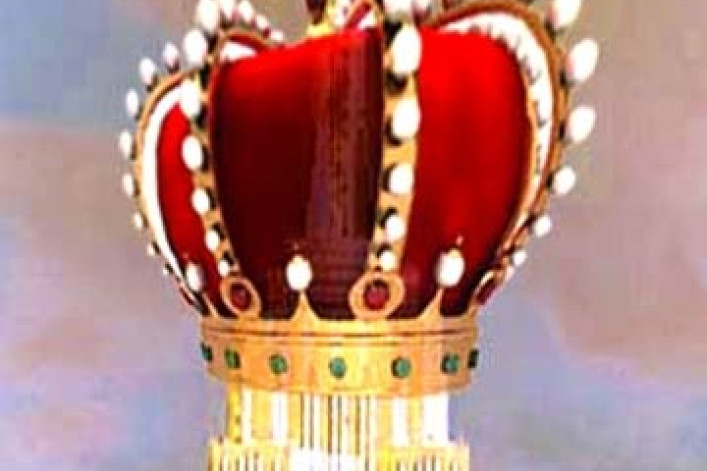 Friday marked the release of a blizzard of quarterly sales reports on the Manhattan real estate market.  But if you're a renter looking for good strong data on which to stake your negotiating position, you will be disappointed. 
Of the two real estate brokerages that prepare monthly and quarterly reports about what is happening in the Manhattan rental market, neither is able to accurately portray current rental rates. 
The city's biggest rental brokerage, CitiHabitats, which last year signed leases on 13,000 apartments, bases its quarterly vacancy rate results on rental activity in 25 to 30 buildings, ranging from luxury towers to small walk-ups, in 11 Manhattan neighborhoods, according to a New York Times story last June. Twenty-five buildings to represent the entire Manhattan market? We're not convinced. Moreover, the CitiHabitats data typically does not factor in concessions (e.g., when a landlord offers two months free on a one-year-lease), which could make rents appear loftier than they actually are.
Meanwhile, the monthly reports compiled by the Real Estate Group of New York look at data on over "10,000 currently available listings located below 155th Street and priced under $10,000, with ultra-luxury property omitted to obtain a true monthly rental average." But as the reports note, "data is aggregated from the TDG/The Real Estate Group NY proprietary database and sampled from a specific mid-month point to record current rental rates offered by landlords during that particular month." [emphasis added] Thus these numbers reflect asking rents, not deals actually struck. And renewal rates are ignored completely.
In this age of almost real-time data, the paucity of reliable information regarding the New York City rental market is striking. Why aren't the real numbers available?
Landlords have nothing to gain by you knowing what your neighbors are paying
Why is it so difficult to determine how much an apartment should rent for, how much similar apartments have rented for, or what would be a reasonable renewal request from your landlord?
Bottom line: Landlords have the information, and they don't really want to share. Information is power, and landlords prefer to keep the information to themselves, strengthening their negotiating hand.
Things are quite different in the NYC sales market, which has only recently been dragged (under duress) into the 21st century in terms of price transparency.
Until 2004, only sales involving real property transfers in New York City were publicly recorded. In 2004, a database called the Automated City Register Information System (ACRIS), was expanded by New York City's Department of Finance to provide a centralized clearinghouse for information on all real estate transactions, including co-op sales, in New York City.
Sadly for real estate consumers, there is no ACRIS for the rental market. StreetEasy, the New York Times and others may provide listing information, but there is no legal requirement for landlords to disclose actual rents.
It's not just how much—it's how many
"Shadow" inventory strikes a further blow at renters' negotiating power. This refers to the huge number of rentals never listed anywhere. Sometimes listings are given to brokers to handle exclusively. In large buildings, many apartments may be available, or in the case of a new building, hundreds—but landlords frequently only list one or two examples of each type, leaving the public to guess how many are actually on the market at any given time.
Take, for example, Silver Towers, a 1,359 unit building that debuted last year in Hell's Kitchen.  Nine apartments are listed for rent on StreetEasy right now. Since the building opened in September of 2009, there have only been 159 listings, or less than 20% of the units initially available.  Yet in August of this year, Larry Silverstein, owner of the building's developer, Silverstein Properties, told the New York Times that the building was 80% rented.
Landlords hoard shadow inventory because they may not want to flood the market or pay for unnecessary advertising if they can get by on the foot traffic generated by just a few ads. (The same is true in many new condo developments.)
As a result, it can be extremely difficult for a renter to determine just how many units are available and by inference how willing a landlord might be to negotiate. (Tip: Pass by in the evening to see how many apartments have lights on to get a sense of just how vacant a building might be. Do not try this on summer weekends, which can be abnormally quiet.)
The black hole of lease renewals
Consider the situation of a recent StreetEasy commenter reporting that her landlord wants to increase the rent on her one-bedroom at 200 Water Street from $2,550 to $3,050 (almost 20%!). Given the timing of her post, we deduce that the new lease would start November 1, a very slow time in a neighborhood saturated with vacancies.
Is her landlord, like many others, gambling that she will put up with a stiff rent increase because the cost and inconvenience of moving is so abhorrent? Landlords are immeasurably aided in this strong arm tactic by the fact that renters don't know how many units are sitting empty in the building or how much similar units have rented for recently.
Having a friend pose as a prospective tenant to inquire about current asking rents is a first step toward evening out the balance of power, though it doesn't tell you what renters are actually paying nor what sort of inventory pressure the landlord may be under.
The future of rental transparency in NYC
There have been some attempts to decipher the market for renters:
While flawed, the two brokerage reports listed at the beginning do provide some useful information.
A site called NYBits.com enables property managers, condo and coop owners to list no-fee apartments for free, thereby eliminating the motivation to hold back "shadow" inventory because of advertising costs. But NYBits so far carries only about 1,500 current listings and gives no indication of what an apartment actually rents for.
StreetEasy's rental search engine currently has over 7,500 listings, and if a unit has been listed multiple times, you can see if the asking price has gone up or down. 
One new site, apartmenthero.com, is endeavoring to collect information provided by directly by renters and then report on how a rent compares to the average cost of similar apartments in the neighborhood. The information collected seems a bit thin (for example, there is no way to indicate whether the apartment is rent stabilized or market rate) and some observers have wondered whether landlords will be tempted to corrupt the data by entering false numbers. 
We will keep our fingers crossed for apartmenthero.com and other efforts to bring much-needed transparency to the rental market. We don't have a solution (suggestions, anyone?) and we doubt change will come easily, if at all.
But  it's worth noting that the word "negotiation" is a relative newcomer to the NYC rental market, which was not immune to the effects of high unemployment and economic uncertainty following the collapse of Lehman Brothers.
Just a few years ago, in fact, the notion of negotiating with any of the larger landlords over a rental renewal would have been laughable.
Maybe 10 years from now, the idea that anyone would rent an apartment without knowing what apartments are actually renting for will seem equally absurd.
---
CompsQueen is a weekly column that aims to demystify the vast amount of sales and rental information available to modern observers of the New York City real estate market.  Writer-editor A. Ready is a former database designer and complex litigation manager who has been obsessed with NYC real estate for more than two decades.
Brick Underground articles occasionally include the expertise of, or information about, advertising partners when relevant to the story. We will never promote an advertiser's product without making the relationship clear to our readers.