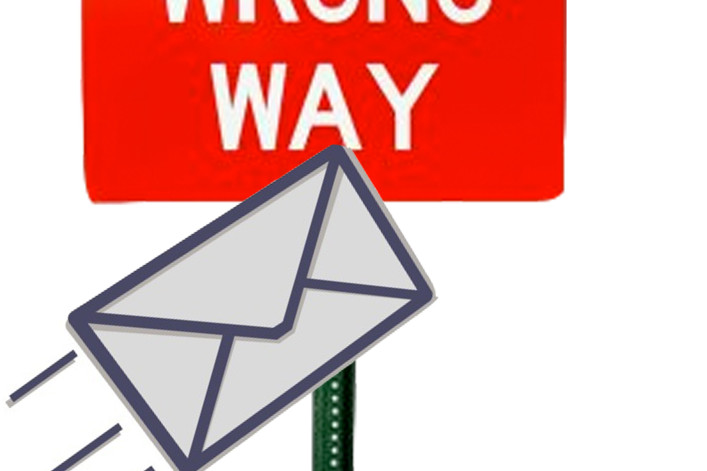 Not long ago, after my apartment had been on the market for a couple of months, I started looking around online for a place to buy in Brooklyn.
I thought, "Hmm, why not search for FSBO sellers in New York City and see what's out there?"

Only a few FSBO properties had ever come up in online searches and none came through brokers, so I decided to look specifically for "by owner" sales on NYTimes.com/realestate.

One caught my eye. But because going out to Brooklyn from the UWS was a big time commitment--especially for one apartment and on the weekend when the commute is an hour each way--I emailed the seller to ask a few questions, including:
Can you send me a larger floorplan since the one online is too small to read?
Are there any noise issues from being a street-level apartment?
What else do you see from the backyard?  (There was only one photo that was shot looking directly down onto the deck and garden, so no context.)
Does the square footage include outdoor space? (I read somewhere that some people actually count the outdoor space and this place seemed to have a lot of space, so I wanted to double check)
There was some polite back and forth over email with the owner. She was very helpful, answering my questions and sending me additional pictures of the garden and the floor plan.

As I was checking my husband's schedule, I received another email from the owner. But this one was meant for her husband, not me.  It read:

This woman is too f----ng much.  Just come see the f----ng place.

She went on to share some very personal details about herself, her family and her husband's ex-wife.

Yikes.

My first thought was, "Wow, if this woman is so stressed out about my questions, she's not cut out for FSBO."
I emailed her back, saying that I was floored by her response and that my questions were reasonable.  And that we wouldn't be seeing the apartment after all.

She wrote back, apologizing and saying that she wanted to crawl under a rock.  She explained that her message had nothing to do with me, but that she felt the pressure of doing all the work herself to sell the apartment and that she was trying to convey that frustration to her husband. Nevertheless, she understood why I wouldn't want to work with her now. 

That made me feel sorry for her a little bit...enough to ask my husband if we should ignore what she wrote and see the apartment anyway. 
But he said no way because her email was inexcusable under any extenuating circumstances.  And when he said that, I realized that I couldn't deal with an attitude like hers and even if we did work with her, I would find it hard to trust her.
All of this reminded me to be very professional in my own FSBO work.  You really do have to think of it like a job and treat it like a job, maintaining a certain amount of clinical detachment.
And be very, very careful when you press Send, because mistakes like this can cost you everything.
__________________________
Kathy is in the market to buy (from an owner OR broker) the perfect prewar 2-bedroom, 2-bathroom apartment in Brooklyn with private outdoor space that's near the subways (the good ones).

Click here for the complete FSBO Diaries.
Brick Underground articles occasionally include the expertise of, or information about, advertising partners when relevant to the story. We will never promote an advertiser's product without making the relationship clear to our readers.