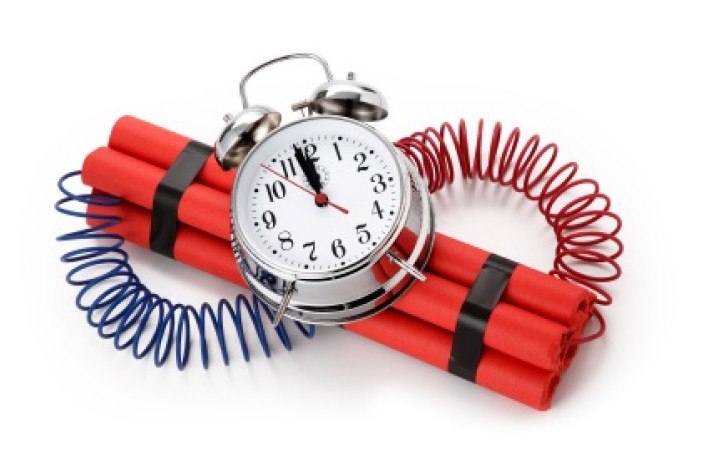 Automation is on the minds of NYC vertical dwellers this week.

First there was the NY Post story about biometric doormen- a new $15,000 face-and-voice recognition technology that could replicate the critical gatekeeping function of a doorman more than existing virtual doormen already do.

Bringing Jeeves even closer to home, today's N.Y. Times Home section cover story is all about how to make your dumb Manhattan apartment smart.  

The aspirational domestic technology explored by Times reporter Joyce Wadler includes a remote control for your radiator ($1,000-$1,500), an electronic front-door lock that opens remotely via iPhone app, a tub that draws a bath before you even get home ($10,000+), and the "environmental shift" aka the ability to transform your apartment into a love shack (lights and shades down, fireplace and Sinatra music on) at the touch of a button or an iPhone ($53,500).

So what do NYC's apartment dwellers think of all this?

Biometric doorman technology has stirred the usual virtual doorman divide:  It's great for smaller buildings that can't afford a doorman, and a potential solution for manning rarely-used side entrances or gym/roof access anywhere, but hardly a replacement for door staff at larger buildings.

"Oh, that will work very well every night when half the building orders delivery and the person who comes doesn't speak a word of English,"  noted one StreetEasy commenter, music to the ears of the city's doormen and their union representatives, currently in contract negotiations. 

But the most amusing perspective we saw on the hyper-wiring of vertical villages comes from another StreetEasy commenter. His or her sly post imagines a world in which our domestic technology feels threatened by people, rather than the reverse.

"About three years ago I couldn't stand it anymore. I was home one night. I called a meeting with my possessions. I got everything I owned into the living room. My toaster, my clock, my blender. They never been in the living room before.

And I spoke to them. I opened with a joke. And then I said 'I know what's going on, and cut it out!' I have a sun lamp, but as I sit under it, it rains on me. And I spoke to each appliance, I was really articulate. Then I put them back, and I felt good.

Two nights later I'm watching my portable television set, and the set begins to jump up and down, and I go up to it. And I always talk before I hit, and I said 'I thought we had discussed this, what's the problem?'

And the set kept going up and down, so I hit it, and it felt good hitting it, and I beat the hell out of it. I was really great, I tore off the antenna, and I felt very virile.

And two days later I go to my dentist in New York. I had gone to my dentist, but I had a deep cavity, and he'd sent me to a chiropodist.

I'm going into a building in mid-town New York, and they have those elevators, and I hear a voice say 'Kindly call out your floors, please', and I say 'sixteen' and the doors close and the elevator starts going up to sixteen. And on the way up the elevator says to me 'Are you the guy that hit the televison set?'

I felt like an ass, y'know, and it took me up and down fast between floors, and it threw me off in the basement. It yelled out something that was anti-semetic."

Related posts:
NYC doormen can't make ends meet, but the Mets tickets and golf outings are nice
Coming soon: A doorman/porter strike?
Brick Underground articles occasionally include the expertise of, or information about, advertising partners when relevant to the story. We will never promote an advertiser's product without making the relationship clear to our readers.