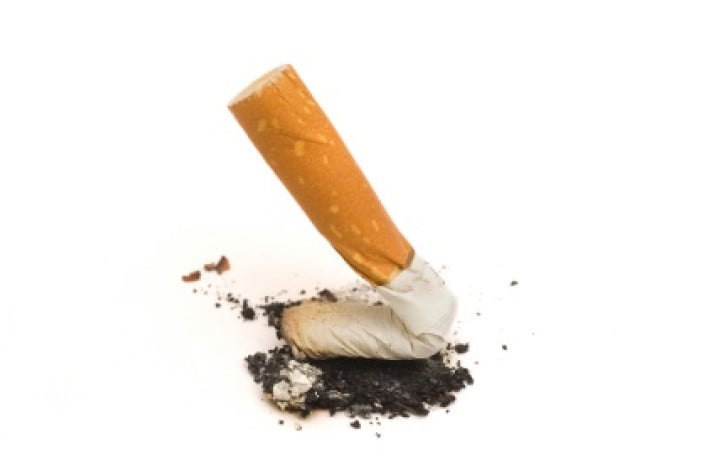 Secondhand smells of any kind are a major bane of apartment dwellers. But smells that have the potential to kill us make us especially crazy.

So after learning that the owners of a $2.1 million condo at 200 Chambers Street in Tribeca have filed suit to force their next-door neighbor to stop smoking, we immediately called the plaintiff's lawyer, Victoria Kennedy of Simon & Partners, for more background than we found in yesterday's story in the Metro newspaper.

We discovered (a little to our disappointment) that this isn't your typical secondhand smoke issue.  [UPDATE 8/11/09: Read the complaint here.]

For over a year, the luxury downtown condo has been battling a well-documented and building-wide "odor migration" problem caused by construction and design defects, according to the complaint filed in NY County Civil Court on July 13th and served on the fuming neighbor two days ago.  The complaint says some residents have even begun to move out due to the odor migration problem.

Before filing suit against their neighbor (who "smokes incessantly," according to the complaint, does not ventilate his apartment, and frequently entertains other smokers in the apartment owned by his European parents' business), Britt and Christian Ewen tried to negotiate with him, hiring Kennedy to help.

The Ewens also tried unsuccessfully to persuade the board to impose a building-wide temporary smoking ban until the odor-migration issue was fixed.

"The board is so defensive and made it very difficult to do anything," says Kennedy, who noted that the condo is still sponsor-controlled even though the development sold out a year ago.

Meanwhile, during the past year, the smoke has frequently invaded the Ewens' kitchen, living room and bedroom, sometimes enough to wake them up at night and force them to find another place to sleep. (They spent one night in the residents' lounge).

As a result of the fumes, the Ewens say they have suffered colds, chest pains, painful headaches, loss of sleep and nosebleeds, and that their 3 ½ year old daughter developed respiratory problems early this year connected to the smoke.

They are asking the court to force their neighbor to stop smoking and pay $25,000 for pain and suffering, the limit for damages in civil court.

Such a case may also be brought in Supreme Court, where there is no cap on damages.

As to whether a court is likely to rule in the Ewens' favor, Kennedy says the law in New York is murky.

"There really isn't anything on the New York court books which will determine how this will go," she says. "In other states like California, Florida and Utah there have been successful complaints against condo boards and against the neighbors."

Stay tuned – we'll let you know how this plays out.  
Related links:
Major landlord bans smoking in apartments: Are co-ops and condos next?
Smoking bans slow to take hold in co-ops and condos: The maverick taint
Tribeca secondhand smoke suit now online
Why potheads make better neighbors
Secondhand smoke from super's wife
Brick Underground articles occasionally include the expertise of, or information about, advertising partners when relevant to the story. We will never promote an advertiser's product without making the relationship clear to our readers.