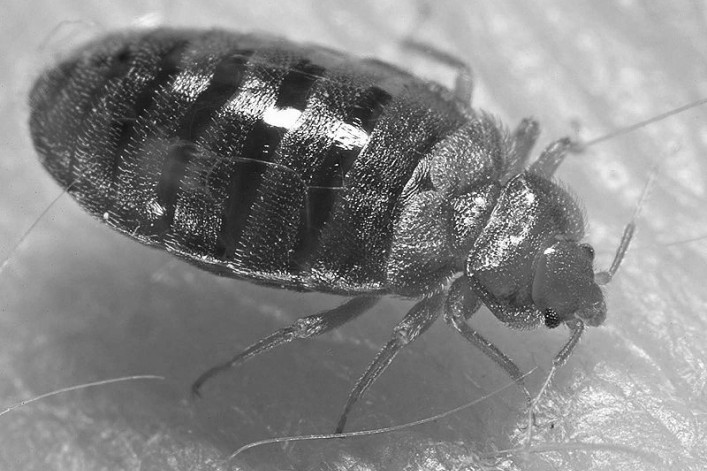 So your neighbor has bed bugs.  Given that the blood-sucking pests spread like crazy, potentially triggering a building-wide nightmare, whose problem is it?  That can depend on whether you live in a co-op or condo.

In the eyes of the law, co-ops are responsible for handling a bed bug problem, says Eva Talel, a real estate lawyer who is the co-head of the co-op and condo group at Stroock  & Stroock & Lavan.    
Typically, a dog trained to sniff out bed bugs is brought in to check the suspected premises along with neighboring apartments.  If the insects have spread, the building must exterminate.  If the bugs are confined to a single apartment, it's the owner's problem.  But because quick action and the right exterminator are critical to preventing a bigger and costlier headache, the best idea is for the board to step in and then charge the cost back to the shareholder, says Talel.

Responsibilities are murkier if you live in a condo.

"Some condo bylaws do put the responsibility of keep the building free of insects, rodents and infestations on the board of managers," says Talel. "In older condos, you may have a slightly different situation.  You basically have to address it with your neighbor or take your own steps."

That's the legal situation, but there are major reasons for a condo board to step in and act with a view toward the bigger picture: A bed bug problem is not only a nuisance but a potential deal killer when it comes to resales.  And while a condo board may not be responsible for trouble in one apartment, it will likely have to cover the costs of combatting a building-wide infestation.

Selecting an exterminator with the right kind of experience is paramount. (The wrong technique—like a rodent bomb, for instance—can spread the bugs to other apartments.) Ask for building references and check them.  Ideally, your managing agent should know who the pros are.

To learn more about the legalities of bed bug infestations in co-ops and condos, take a look at this NY Law Journal article co-authored by Talel last fall. For more general bed bug info, check out The New York Times' special bedbug section, and the Bedbugger blog devotedly exclusively to you know what.
UPDATE 6/10/2009:  There is an interesting thread on co-op responsibilities on Habitatmag.com Board Talk.
Brick Underground articles occasionally include the expertise of, or information about, advertising partners when relevant to the story. We will never promote an advertiser's product without making the relationship clear to our readers.