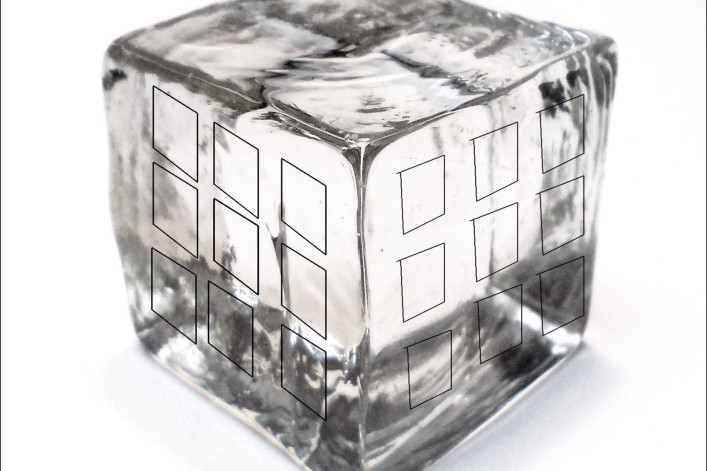 There is nothing elegant or charming about an a/c unit jammed into a prewar window.  But the New York City Landmarks Preservation Commission prohibits many prewar dwellers from installing thru-wall a/c units into exterior street-facing walls.

In many cases, central air conditioning is a more attainable dream:  The often dreary interior airshafts or courtyards commonly found in prewar buildings can make ideal locations to install the thru-wall or window-mounted condenser unit employed in so-called "split system" central air conditioning systems that are the darling of prewar apartment owners and their architects, says Tom Degnan, principal of Degnan Design Group, an architectural design/build firm. 

The condenser can be installed in the upper section of a window already suffering from an uninspired view. Or it can go through the wall, covered by a flush-mounted grill panel outside and projecting about six inches into the apartment, where it is easily hidden by cabinetry.  (Apartment owners with roof access may also be able to install a freestanding condenser there.)

The condenser directs refrigerant to a fan coil unit (about 20" x 24" x 40") that can be stood vertically in a closet or hung horizontally from the ceiling inside a soffit (such as in a transition area between two rooms) outfitted with a trap-door for maintenance access.  

And rather than dropping an entire ceiling to run the ductwork that funnels cool air around the apartment, architects are adept at concealing it inside artfully dropped portions of the ceiling, including beams and spatial transitional areas between loftier rooms.

Most of Degnan's clients install central air as part of larger renovation project, but it can be done à la carte as well, costing around $30,000-40,000 for a typical two-bedroom apartment.    

Installation takes only a few weeks. However, you'll need to submit detailed architectural plans and/or engineering drawings for board approval first and obtain permits from the Department of Buildings.  All told, plan on starting the process several months in advance.


Brick Underground articles occasionally include the expertise of, or information about, advertising partners when relevant to the story. We will never promote an advertiser's product without making the relationship clear to our readers.