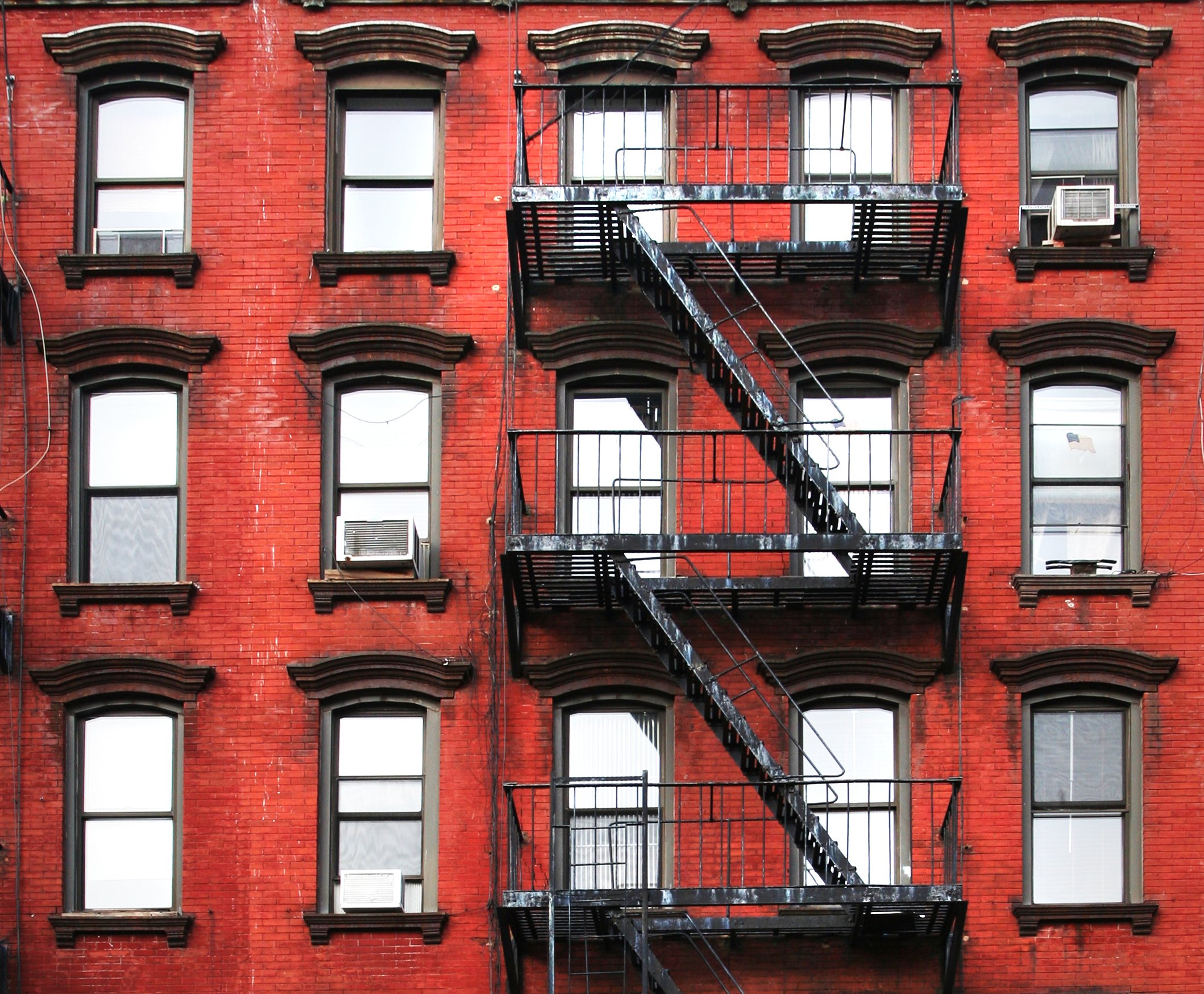 The Brick Underground Podcast Episode 7: Tenants unite in downtown Manhattan to face their landlord
A group of longtime tenants band together and formed a coalition in response to a new landlord taking over their buildings.
You've heard it before: There's strength in numbers. In the previous installment of our podcast series, the Landlord Chronicles, tenants' rights attorney Sam Himmelstein shared stories about the most outrageous cases he ever litigated and gave this advice to renters who are facing problems with their landlords: Band together and form a tenant association to advocate for themselves en masse. (You can listen to part 1 and part 2 here.)
One group that has done just that is the Toledano Tenants Coalition, a consortium of renters who live in East Village and Chelsea properties that were recently purchased by Raphael Toledano and his company, Brookhill Properties. (We first wrote about them last year, when the New York Times released recordings made by tenants, who claimed that they were being harrassed by representatives from the management company.)
For this week's episode, our third in the Landlord Chronicles series, we spoke to tenants to find out what life has been like for them in their buildings and why they decided to band together. Listen here, or download on iTunes or Stitcher:
In the episode, you'll hear some tenants chart their journey to coalition-hood: The problems began, members say, when their former landlord, Morton Tabak, who owned dozens of downtown, rent-stabilized buildings, retired. His children, who took over the business, according to the Villager, sold the properties to Toledano, a real estate wunderkind who—per the Real Deal—has a controversial history.
Before long, tenants contend, the atmosphere in their buildings began to change. Nina D'Alessandro, an organizer for the coalition, says that in May of 2015, groups of men claiming to be bankers and insurance representatives began visiting renters. Alarmed, she started reading up on the rights of rent-stabilized tenants in NYC and approaching neighbors about organizing; the coalition had its first meeting in July of last year.
This is exactly what Sam Himmelstein recommends. "If you're facing a situation as a group, you think the landlord might come in and start renovating, if you think you're in a development site and they're going to knock your building down, you just learned that your building was sold to a really bad guy who has a really bad reputation, form a tenant association," he says. As a group, he points out, "You're politically and financially so much stronger."
Last year's Times story reported that a number of Toledano tenants recorded phone calls and meetings they had with the landlord's associates, which they said proved that they were being harassed and pressured into moving out. Toledano's representatives allegedly told renters that the buildings would undergo extensive renovations, leading to bothersome dust and noise, and that rents would go up, and repeatedly made buyout offers. Toledano attributed these tactics to the property management company, which he fired in response to complaints.
At one meeting this past spring of the Toledano Tenants Coalition, members compared the buyout offers they said they'd received; one man said he was offered $40,000 to move out. D'Alessandro pointed out that after taxes and lawyer fees, that amount won't go far, especially in the East Village. A renovated three-bedroom apartment in one of the Toledano buildings, at 444 East 13th Street, recently rented for almost $5,000 per month, according to StreetEasy.
In May, tenants in that same building successfully reached a legal settlement with Toledano based on their claims of harassment, reported the Real Deal. An attorney with the Urban Justice Center, which represents two Toledano buildings and provides legal advice to the coalition, confirmed that Toledano did recently pay the tenants a financial settlement. 
Still, SaMi Chester, a tenant organizer with the Cooper Square Committee, says that more common than these victories are longtime residents who feel they are being supplanted in a rapidly gentrifying neighborhood. "I remember a time when people would say, no matter what you do, don't go to Alphabet City. And now I see people going, yeah, I live in Alphabet City and I have a condo for $1.5 million," he says. "But what they don't talk about are the people they purposely displaced to create that condo."
Meanwhile, residents began complaining early this year about construction in several of Toledano's buildings, allegedly disrupting their health and quality of life. According to D'Alessandro, 233 East 5th Street tested for more than 16 times the acceptable lead limit. According to the New York Daily News and Gothamist that this building, along with two others, did show dangerously high levels of lead when the Department of Health and Mental Hygiene conducted tests there in May; the DOHMH also undertook testing at 20 other Toledano properties.
But conditions have improved of late: "There's been real cleanup since then," D'Alessandro says. "The construction just started again on this block, but one of the tenants said they are being super-careful and meticulous, doing everything they're supposed to do."
Throughout these conflicts, the coalition held monthly meetings to determine how to respond. In early 2016, D'Alessandro says, the coalition wrote an open letter to Toledano alleging harassment; in the letter, tenants describe being served frivolous notices to vacate, construction disrupting their lives, and leases going un-renewed.
To address these concerns, a meeting was held on July 13 between representatives of the coalition, the Cooper Square Committee, and Brookhill Properties, an Urban Justice attorney, and several elected officials, including Manhattan borough president Gail Brewer, State Senator Brad Hoylman, and Assemblyman Richard Gottfried.
Coalition representatives say that at the July meeting, they presented a list of demands, the gist of which, per D'Alessandro, was that Brookhill follow the law. "We asked to meet four times a year with Brookhill to assess how they're doing, and they agreed," she says. "They really listened." (Still, she notes, some problems persist, including at one building on 6th Street, where she says there was so much demolition done that two of its chimneys collapsed as a result.) 
We reached out to a Brookhill spokesperson, who shared a statement with Brick that said the company had engaged consulting firm ALC Environmental to oversee construction at all Brookhill properties to ensure healthy and safe conditions. "At a meeting held on July 13th with elected officials, tenants and representatives of Brookhill Properties, the participants were reassured that Brookhill Properties is committed to ensure the health and safety of every one of our tenants," the statement reads. "We have engaged ALC Environmental, a nationally renowned environmental consulting, training and management firm. They oversee the environmental compliance oversight during on-going construction at all Brookhill Properties sites, to be certain tenants are properly protected, and to advise us as to any environmental compliance issues."
D'Alessandro attributes such progress to the coalition: "It's been very productive and exciting," she says. "There are so many talented people in this neighborhood, and one of the ironies of this attempt to roust the population who has lived here for so long, and replace it with a whole other culture, is that those of us who have remained have become an even tighter community."
Banding together is essential for tenants in similar situations, she advises, even if the situation seems daunting. "Share information. Do research on what the laws are. Know what your rights and responsibilities are," says D'Alessandro. "Go talk to somebody who has experience in helping to organize."
As of now, the main goal of Toledano Tenants Coalition members is to stay put. But living in the East Village has become bittersweet: "Do I find myself grieving nearly every day when I walk down the street and see another independently owned and operated businesses has been chased out of the neighborhood? Yes, it's horrible," D'Alessandro says. "Every time that happens, it means that it's one more nail in the coffin of what this neighborhood is, and what attracted people here in the first place."
This podcast was produced by Jenny Falcon and the Brick Underground editorial team; additional thanks to our summer intern, Isabel Navarrete.
Have a great tale about navigating NYC's maze of a real estate market? Or about life in this sometimes frustating but always fascinating city? Comment on this post or email us at: [email protected].
Brick Underground articles occasionally include the expertise of, or information about, advertising partners when relevant to the story. We will never promote an advertiser's product without making the relationship clear to our readers.
Subscribe to the podcast via the links above and please do leave us a rating or review. We'd love to hear your feedback on this or any of our other episodes. Send us AN EMAIL, sign up for our newsletter and follow us on SOCIAL MEDIA.
MORE FROM THE PODCAST 
...
Tenant attorney Sam Himmelstein, a partner at Himmelstein McConnell Gribben & Joseph and a long time sponsor of Brick Underground sits down for the first live Brick Underground Office Hours to answer your renter's rights questions.
In a conversation on the Brick Underground podcast with Jonathan Miller, president and CEO of appraisal firm Miller Samuel, he says racial bias in appraisals is probably as prevalent in NYC as it is in rest of the U.S. and blames the lack of diversity in the appraisal business. 
In this episode of the podcast, appraiser Jonathan Miller, president and CEO of Miller Samuel, joins host Emily Myers to discuss what buyers, sellers, and renters in New York City can take away from the real estate data as we head into 2023.