As the old adage says: Location, location, location. And this $2,395 alcove studio has a pretty good one, on a busy-but-charming street in Park Slope that also happens to be near the subway.
The apartment itself has some great features, such as nine-foot ceilings, exposed brick, a non-working fireplace, and a separate "petite-sized" bedroom that fits a full bed and a nightstand (at least according to the listing).
Guarantors are allowed, as are pets, though they'll have to be approved first.
It's in a no-frills (but quaint/cute!) walk-up rowhouse, and happens to be half a block from the 2 and 3 trains at Bergen Street. So is it worth snapping up? We asked our experts (and veteran renters), RentHackr founder Zeb Dropkin and freelance writer Lambeth Hochwald, to weigh in with me on this week's Take It or Leave It.​
The apartment:
Size: Studio, one-bath
Location: 447 Bergen Street (between Fifth and Sixth), Park Slope
Monthly rent: $2,395
Flexible layout: No
Days on the market: 8
Subway: 2/3 at Bergen Street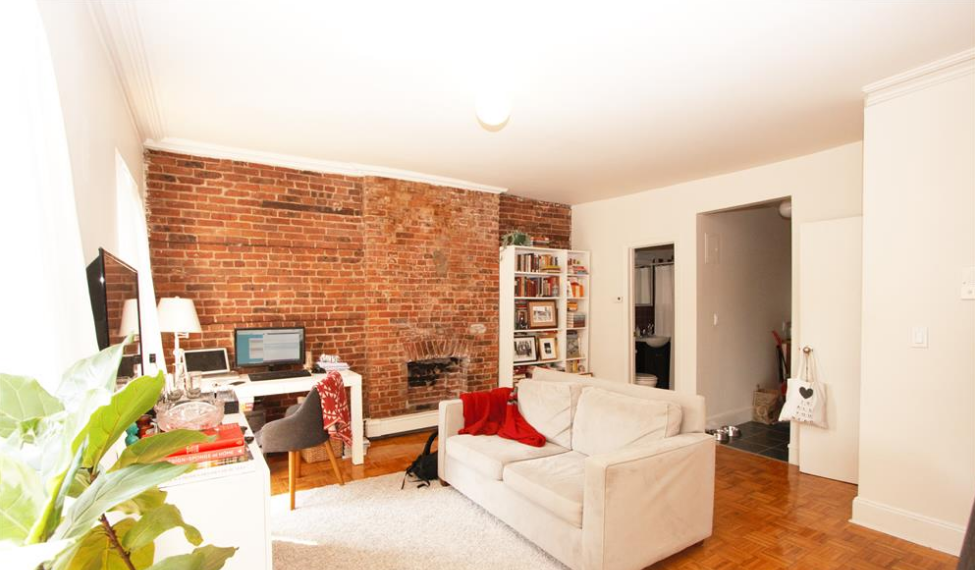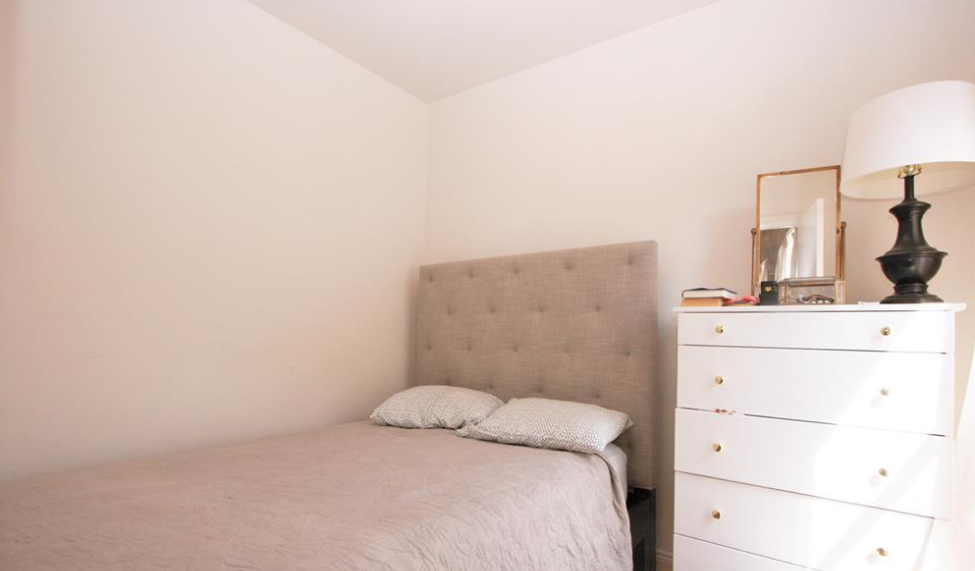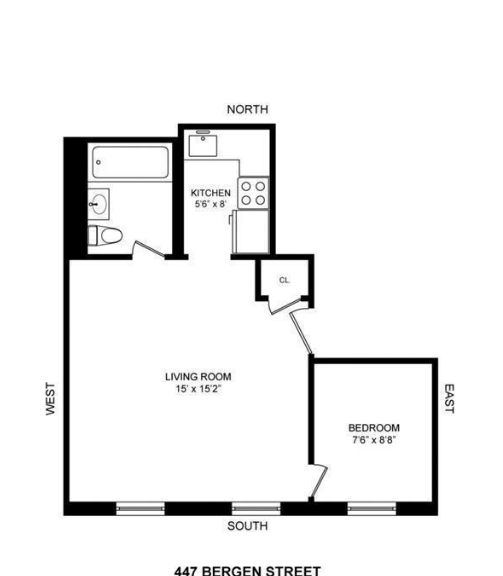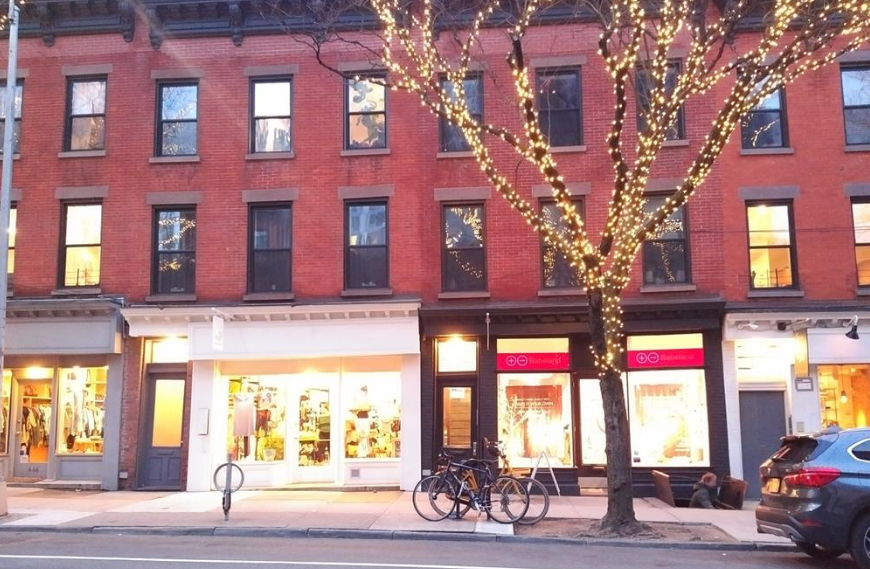 Pros and cons:
"This 'junior-one' has two-and-a-half rooms, which is on the more generous side for a studio. And the way it's decorated is charming and bright—enough to see the potential here. The location is prime for Park Slopers, but the climb upstairs may not be." —Lucy
"This Park Slope one-bedroom is bright, and has a good-sized living area and exposed brick. Unfortunately the bedroom is tiny and the kitchen is, too." —Zeb 
"If you're going to spend over $2,000/month on a studio, at least this one is awash in cuteness. The exposed brick and nine-foot ceilings are just two things that appeal to me about the place. However, my concerns are threefold: the kitchen—if it's so great, where's the photo? I'm worried this place might be super-noisy, and get ready to tote your down-the-block Bergen Bagels up a bunch of flights if you opt to rent this walk-up." —Lambeth
Who would this apartment be perfect for?
"A single person with a decent budget who loves Park Slope charm over shiny and new." —Lucy
"Pet owners that need a one-bedroom—even if the bedroom is on the small side—would do well here. A work-at-home freelancer might be a nice fit here, too." —Zeb
"A single person or married couple not averse to sleeping in a full bed (that's all the 'bedroom' will fit) who are jonesing for life in a quaint rowhouse just steps from the neighborhood's best restaurants and shops." —Lambeth
The verdict(s):
TAKE IT "It's higher than the median price for a studio ($1,950), but that's because it's actually closer to a one-bedroom ($2,500), so all in all, it's not a bad deal." —Lucy
TAKE IT "It's a good deal in a good neighborhood. Just make sure you can handle the small bedroom and kitchen first." —Zeb
TAKE IT "You'll be a hop, skip, and a jump from Barclays!" —Lambeth