If you've ever driven on the Long Island Expressway, you may have wondered about that huge cluster of red brick buildings you see when driving past Corona, Queens. With its 20 high-rise buildings, 5,000 apartments and 40 acres of land, it's known as LeFrak City.
The privately-owned rental community, which stands at the intersection of Corona, Rego Park, and Elmhurst, was built in the 1960s by a company owned and run by the LeFrak family and is currently being renovated (more on that below). LeFrak has also built Newport on the Jersey City waterfront, but this is their first—and most famous—large-scale residential development.
1. LeFrak City was built to be affordable housing ... and it's still rather affordable (by New York standards).
When the LeFrak City was built in the 1960s (the land was purchased from the Astor estate for $7 million), it was geared toward middle-class families who wanted reasonable rents and the benefits of living in an amenity-filled community. And it still is. Today, the apartments are no-fee and many are rent-stabilized, those that aren't, are still competitively priced and well-sized. According to Robert Madrid, leasing director at LeFrak City, studios (sized at 489 square feet) start at $1,450, one-bedrooms (718 square feet) at $1,775, deluxe one-bedrooms (867 square feet) at $1,975, two-bedrooms (1,073 square feet) at $2,300, and three-bedrooms, one-and-a-half baths (1,280 square feet) at $2,700. Available apartments are here.
Renters need to have good credit, and make 36 times the montly rent to qualify, says Madrid, and, as is standard, they need to put down one month's rent and a month's security (the application fee is $100).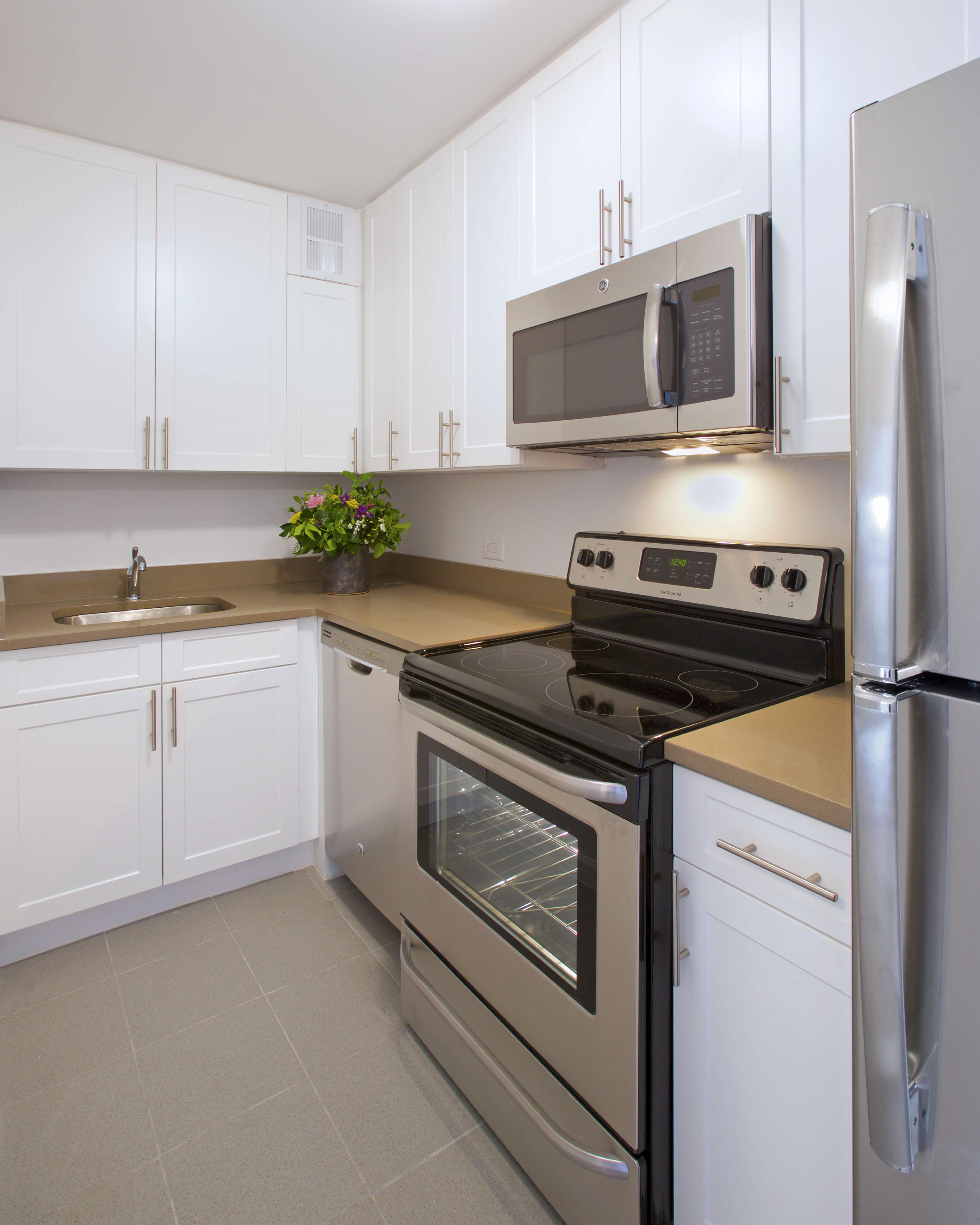 2. The complex is like its own city (or, rather, world).
Each section is named after a continent and each building within that section is named for a city or country in that continent (see map below). Each building has its own super and 24-hour attended lobbies.
The development has playgrounds, basketball courts, a swimming pool (currently being renovated; Madrid says he hopes it'll open for summer 2017), tennis courts (with zumba classes on the summer), a mosque, a Baptist church and a Jewish center (the residents are very diverse).
It even has its own library branch—in the Wellington building—that's also open to the public.
3. It took years to evolve ... and it still is.  
According to a 1967 New York Times article, when the Shalimar building opened, apartments rented from $120 to $247 a month. Nearly 20 years later, prices ranged from $275 a month to $525 a month, per the paper of record; the entire project took seven years to complete and cost $100 million.
And while the LeFraks bought the land from the Astors, it had once belonged to U.S. president Martin Van Buren.
"Unlike other large New York City developments, such as the 8,755-unit Stuyvesant Town in Manhattan and the 6,318-unit Rochdale Village in Jamaica, Queens, Lefrak City was built without direct city or state aid and without tax abatements," reported the Times in 1984. "Without leaving the Lefrak superblock, Lefrak City's 25,000 original residents could go to the post office, the supermarket, or the cobbler; they could go to the movies or, in the summer, swim at one of its five outdoor pools. Some could even go to work." 
Now, at over 50 years old, LeFrak City has been undergoing renovations for years (a good thing, as many Yelp reviewers say it was pretty necessary). All lobbies have been redone, and apartments are getting facelifts all the time. There are plank wood floors, granite countertops and stainless appliances, including dishwashers in some units already.
There's also a complex-wide portal, where residents can pay their rent online or contact management with maintenance issues.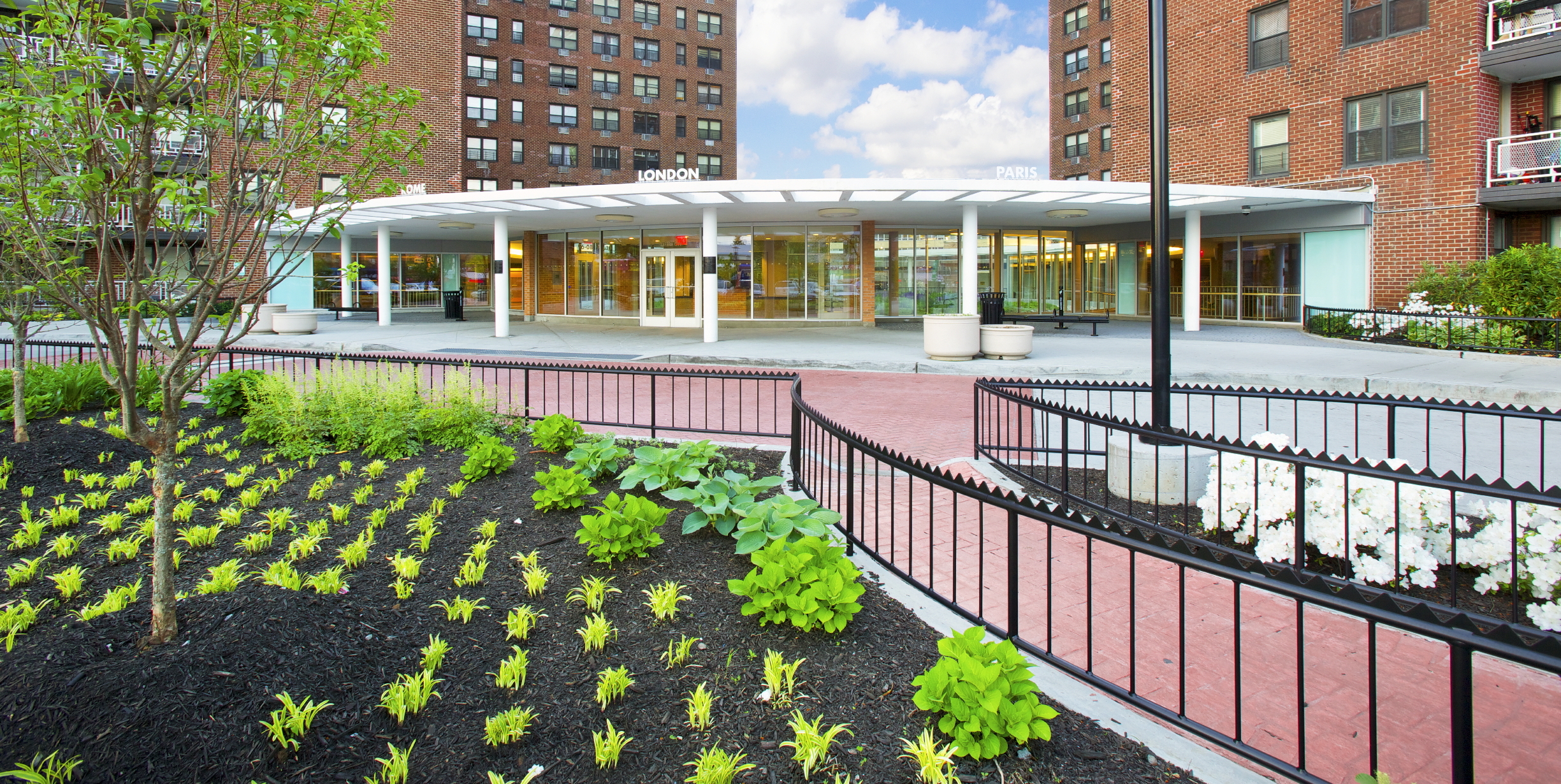 4. You can commute via public transportation, but you'll probably want a car, too.
It's about a 10-minute walk from the M and R trains on Woodhaven Boulevard (from there it's about 25 minutes into Manhattan), and there's also an express bus to downtown Manhattan.
But partly because of the easy access to the Long Island Expressway, a lot of residents have cars, says Madrid. Parking costs $190 a month for outdoor spots and $220 a month for covered garages.
5. This isn't brownstone Brooklyn, but you'll still have restaurants nearby.
If you're looking for a "quaint" living experience, LeFrak probably isn't it. (It's got that institutional look after all.) And when it comes to retail and entertainment, the closest choice is the Queens Center Mall. While it's got that all-in-one-convenience, food options include Olive Garden and Joe's Crab Shack (not exactly farm-to-table establishments). The mall just got its first Shake Shack, though, so maybe the Brooklyn-ification isn't far away.