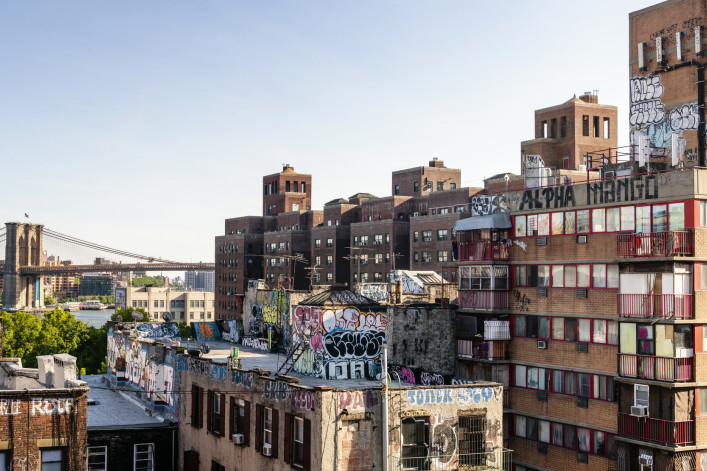 My landlord charged a "prorated" broker's fee to renew my lease, because two new roommates moved in. But he had nothing to do with finding them, and also charged us for application fees and credit checks. Is this legal?
You're correct to assume that your landlord's demand for a broker fee is an illegal request, says Sam Himmelstein, a lawyer who represents residential and commercial tenants and tenant associations. 
"A landlord cannot charge a broker's fee to rent an apartment in his own building. Especially under these circumstances where the tenant is already there and just asking to add roommates," says Himmelstein.
While your landlord can charge an application or credit check fee for adding a new tenant to the lease, for adding or replacing or a roommate, all they can require is their name and 30 days' notice. "And in either scenario, a broker's fee would be illegal, because the landlord isn't a licensed broker, and they're doing their own brokering, not acting as an independent broker." Under New York law, it's clearly illegal for the owner of a building to charge a broker's fee, as such a request is seen as "key money," an illegal demand for cash in exchange for a lease.
The Rent Guidelines board recommends reporting landlords who break this rule to the Attorney General's office, though unless you're protected by a rent-stabilized lease, Himmelstein points out, "The problem is that you're in a bad bargaining position." Since the landlord could decline to approve your roommates or renew your lease, says Himmelstein, your best bet may be to pay the fee up front, then challenge it in court after the fact. But be prepared for the possibility that next time you're up for renewal, you may be looking for a new place to live.
See all Ask a Renters' Rights Lawyer
---
Sam Himmelstein, Esq. represents NYC tenants and tenant associations in disputes over evictions, rent increases, rental conversions, rent stabilization law, lease buyouts, and many other issues. He is a partner at Himmelstein, McConnell, Gribben, Donoghue & Joseph in Manhattan. To submit a question for this column, click here. To ask about a legal consultation, email Sam or call (212) 349-3000.
Brick Underground articles occasionally include the expertise of, or information about, advertising partners when relevant to the story. We will never promote an advertiser's product without making the relationship clear to our readers.