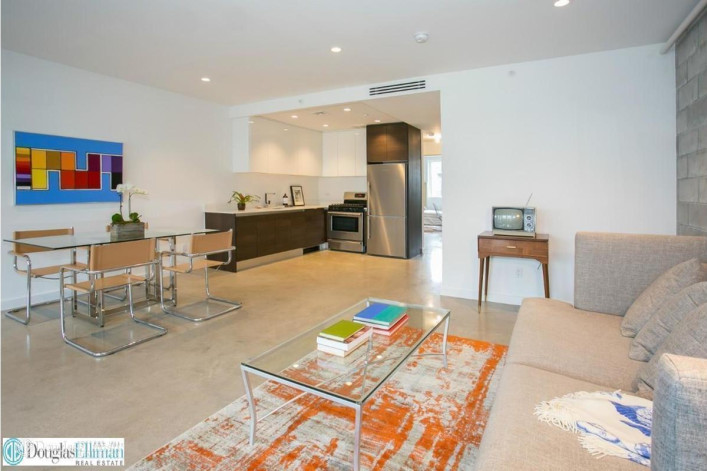 This two-bedroom condo rental in Crown Heights gets extra points for having an outdoor terrace with heated flooring that will extend its usefulness into the colder months. The apartment is available for short- or long-term lease, according to the listing, and also has a washer-dryer, an amenity that can be appreciated at any time of year. 
The building includes a gym and a common roof deck.
The $3,350 asking rent is about $1,000 more than the area median, according to StreetEasy, but we'd guess most other apartments on the market don't have these kinds of amenities.
So is it worth snatching up? For answers we turn, as always, to our Take It Or Leave It experts—myself, Constantine Valhouli, founder of the real estate research and analytics firm NeighborhoodX, and freelance writer Lambeth Hochwald.
Size: Two bedroom, one bath
Location: 834 Sterling Pl., between Rogers and Nostrand avenues, Crown Heights
Price: $3,350
Days on the market: 6
Flexible layout: Yes
Subway: 3 at Nostrand, 2 and 5 at President Street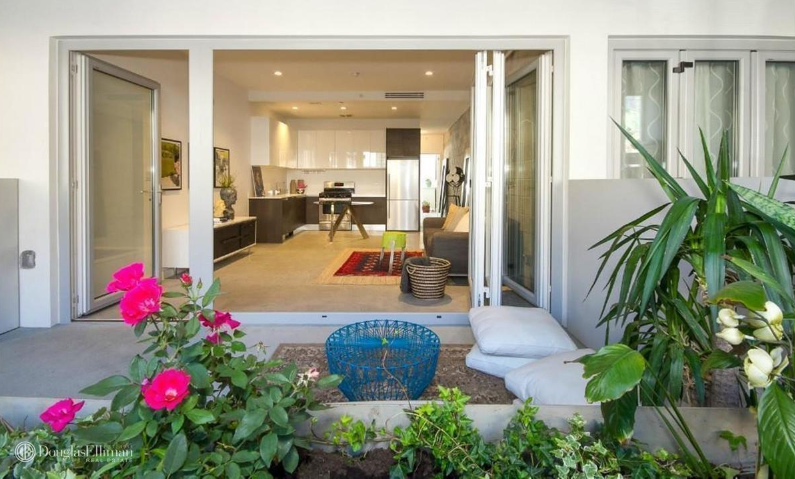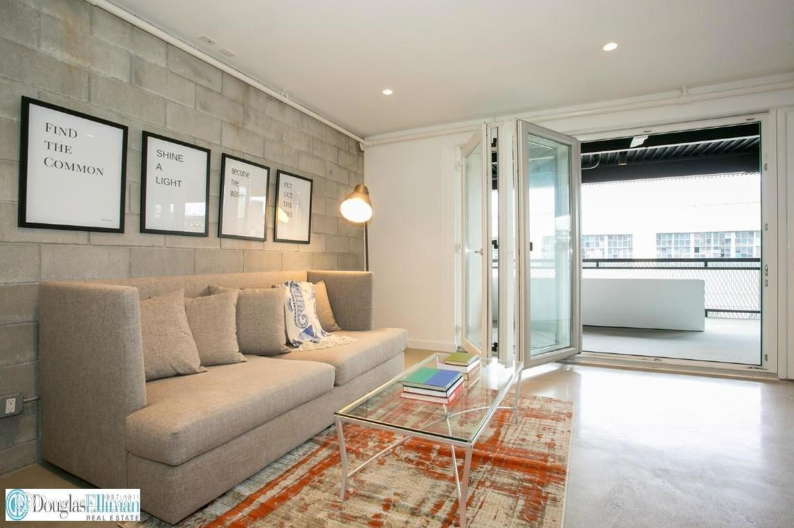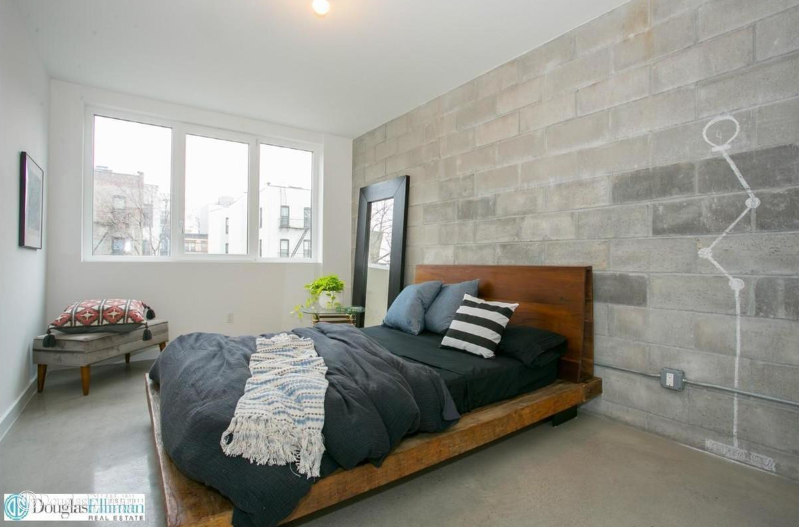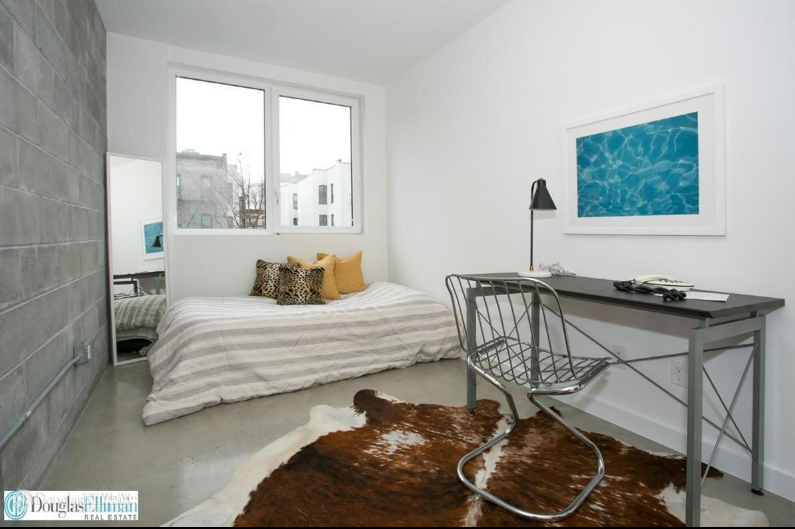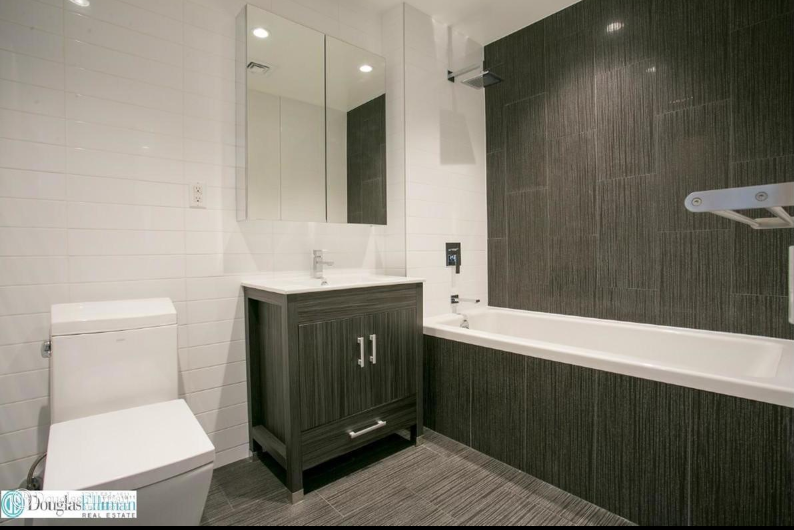 Pros and cons
"This apartment feels like the quintessential new condo—sleek and modern but less homey than other options in the area. Also, I'm a little suspicious that that incredible fully planted outdoor space isn't actually attached to the apartment for rent. An alternative view of the living room looks like it's just a regular terrace. Check before you make any moves. Also, while the current furniture makes the space look decently sized, I suspect things would start to feel more crowded if you had real stuff in there."—Lucy
"There seem like a lot of thoughtful touches in the design, including the radiant heated flooring on the balconies. When this sort of amenity-rich project comes to a neighborhood, it's a sign that higher-end condominiums are not far behind. Even with the amenities, $3,500 seems like a premium to pay for a two bedroom 30-40 minutes from Manhattan."—Constantine
"Hello LA! This Crown Heights two bedroom feels more West Coast than New York City, but I love the indoor/outdoor living feel you get from this space—and a heated terrace! We've reached the pinnacle of year-round maximizing of outdoor space. The only downsides? The one bath—tough for a share—and the fact that you're renting in what looks to be a very empty building with 11 apartments currently for sale."—Lambeth
Who this apartment would be perfect for
"A couple who are all about modern and new developments, and don't mind being clear gentrifiers."—Lucy
"This might make sense for someone who perhaps isn't commuting to Manhattan but working in Brooklyn instead. Or for someone who values amenities and a newer apartment more than a bargain in an older building closer to the city."—Constantine
"A Crown Heights newbie who wants to get a sense of the neighborhood but prefers industrial chic to brownstone design."—Lambeth
The verdict
LEAVE IT "There's something cold about this apartment to me. That said, if the backyard space shown above is really attached to the apartment, I could be convinced to rethink it. Note: The building's seemingly larger penthouse apartment is also available for just $150 a month more, and with no broker's fee."—Lucy
LEAVE IT "I'm having trouble saying yes at this price."—Constantine
TAKE IT "Provided you ask some hard questions about the building and why there are so many vacant units."—Lambeth
Brick Underground articles occasionally include the expertise of, or information about, advertising partners when relevant to the story. We will never promote an advertiser's product without making the relationship clear to our readers.