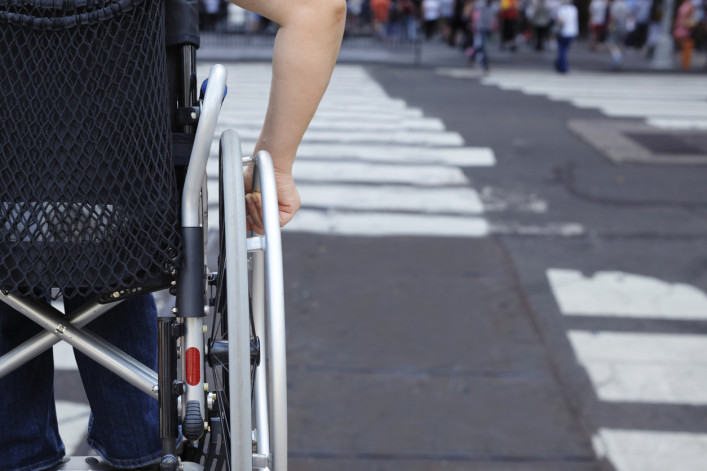 Can my landlord require me to carry renter's insurance, but not require the same of other tenants? At my lease renewal, I discovered a new requirement that I obtain renter's insurance, but none of my neighbors have gotten the same request for their recent renewals. I also have a disability, and am concerned this may be a form of discrimination. What should I do?
If you're rent-stabilized, your landlord can't suddenly require you to obtain renters insurance, but otherwise, their request is more or less fair game, says Sam Himmelstein, a lawyer who represents residential and commercial tenants and tenant associations. 
"For a rent regulated lease, they can't insert clauses in the renewal lease that weren't in the original lease," says Himmelstein. "The leases have to be on exactly the same terms and conditions as the expiring lease unless there's some legally required thing like a lead paint disclosure rider."
If your apartment is market-rate, their request is perfectly legal (and an increasingly common one from NYC landlords). "Unless what they're asking for is somehow illegal, they're allowed to say they won't renew the lease unless you agree to XYZ," says Himmelstein.
"Parenthetically, I'd say that it's a good idea to have renters insurance if you can afford it," Himmelstein adds. "It's not too expensive, and if you have a flood or a fire, you're covered, instead of having to go after your landlord."
Still, if you're the only tenant your landlord has made this request of, you could potentially have a discrimination claim on your hands. "Normally a landlord is free to treat different tenants differently—maybe one can have a dog and another can't, one can have a washing machine and another can't," Himmelstein explains. "But the exception to this is if they apply that in a discriminatory way towards a 'protected class,' which includes discrimination based on race, sexual orientation, and disabilities."  However, you will have to prove that the requirement if being made because of the disability status, notes attorney Arlene Boop.
If you'd like to pursue a discrimination claim, you can file a complaint with the New York City Human Rights Commission, but keep in mind that if you're not rent-stabilized, fair or not, such a claim might ultimately lead your landlord not to renew your lease next time around.  While failing to renew a lease because you filed a complaint with the New York City HRC itself could be fought as illegal retaliation,  this does mean embroiling yourself in litigation over whether you can keep your apartment.  In these circumstances it would be wise to seek the advice of counsel who specializes in plaintiff side discrimination claims before any claim is filed.
See all Ask a Renters' Rights Lawyer
---
Sam Himmelstein, Esq. represents NYC tenants and tenant associations in disputes over evictions, rent increases, rental conversions, rent stabilization law, lease buyouts, and many other issues. He is a partner at Himmelstein, McConnell, Gribben, Donoghue & Joseph in Manhattan. To submit a question for this column, click here. To ask about a legal consultation, email Sam or call (212) 349-3000.
Brick Underground articles occasionally include the expertise of, or information about, advertising partners when relevant to the story. We will never promote an advertiser's product without making the relationship clear to our readers.