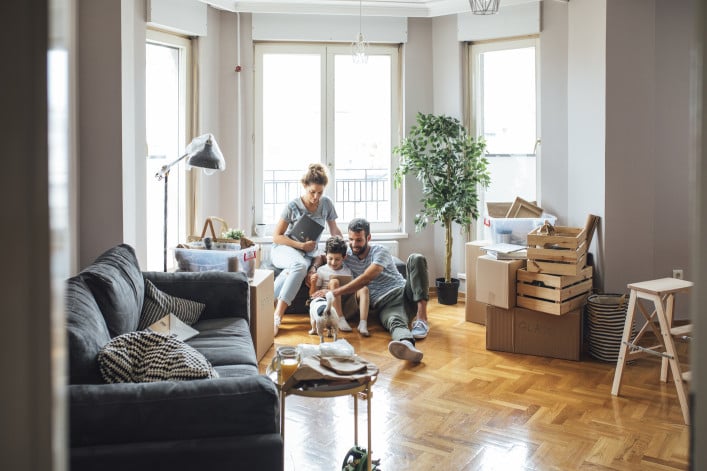 I've been living in a rent-stabilized apartment for 40 years. When my children were born, I put their names on the lease. If I move out, can my adult children or grandchildren take my place?
Family members have the right to take your place in your stabilized apartment if you've followed the protocol for what are called succession rights, says Sam Himmelstein, a lawyer with the firm Himmelstein, McConnell, Gribben, Donoghue & Joseph LLP who represents residential and commercial tenants and tenant associations.
Children and grandchildren certainly qualify as family members under the the Division of Housing and Community Renewal's guidelines for succession, as do several other relatives. See this fact sheet for the full list. But simply listing your children on the lease does not necessarily mean they can take your spot. 
"If you listed your children when they were minors in the section on the lease where landlords ask who is occupying the apartment, that doesn't make them tenants," Himmelstein says. "That in and of itself doesn't give them any rights."
That said, your children and your grandchildren are entitled to take over your stabilized lease if they meet specific qualifications.
"If any of those individuals co-occupied the apartment with the tenant for the two years prior to the date that she vacates, or for one year if the successors are over 62 years old or disabled, then they can take over the lease," Himmelstein explains.
And if both your children and grandchildren were living with you for the required time period, they can co-succeed you together. No qualifying family member has priority over another.
Some caveats: During their one- or two-year period of co-occupancy, the apartment must have been the primary residence of both you and your relatives. Primary residence means living in the apartment at least 183 days out of the year, according to DHCR.
"If the tenant is a snowbird and only lives there three months a year, or if one of the successors has another apartment and only stays over once in a while, there could be a problem," Himmelstein says. "Not only do they have to physically occupy the apartment, it's also important that they have good paper trails proving it, through taxes, voter registration, credit cards, bank statements, and so on."
Related: 
Ask Sam: I've been living in my mom's stabilized apartment, but never put my name on the lease. Can I claim succession rights? (sponsored)
Ask Sam: Can I get on the lease of my mother's rent-stabilized apartment? (sponsored)
Ask Sam: Will I lose my rent-stabilized apartment if I have to leave town to care for a sick relative? (sponsored)
Read all our Ask a Renters Rights Lawyer columns here.
---
Sam Himmelstein, Esq. represents NYC tenants and tenant associations in disputes over evictions, rent increases, rental conversions, rent stabilization law, lease buyouts, and many other issues. He is a partner at Himmelstein, McConnell, Gribben, Donoghue & Joseph in Manhattan. To submit a question for this column, click here. To ask about a legal consultation, email Sam or call (212) 349-3000.
Brick Underground articles occasionally include the expertise of, or information about, advertising partners when relevant to the story. We will never promote an advertiser's product without making the relationship clear to our readers.