Vacation Rentals
Start living your best NYC life immediately. Rent beautiful, fully furnished apartments across the city for a month, a year, or even longer
Relocating to a new city, completing a long-term project for work in another city, renovating your place, undergoing medical treatment far from home, or simply testing out a new locale before deciding whether to move? 
There are housing options for any of these situations, but most come with caveats: Extended-stay hotels are expensive, have limited space and no privacy, while Airbnbs are inconsistent and illegal listings plague the market. Most importantly, none of these options feels like home, which is why renting a furnished apartment is worth considering. A fully furnished, thoughtfully equipped apartment enables you to show up and start living as soon as you arrive in a new city.
That's where Blueground makes all the difference. Blueground blends real estate know how with technological capabilities to create a streamlined, hassle-free experience for the highly mobile consumer. Blueground maintains more than 2,000 apartments in nine cities across the world, from Los Angeles to Dubai, including more than 300 in New York City alone, in stylish locations like Tribeca, the Lower East Side, Chelsea, and the East Village.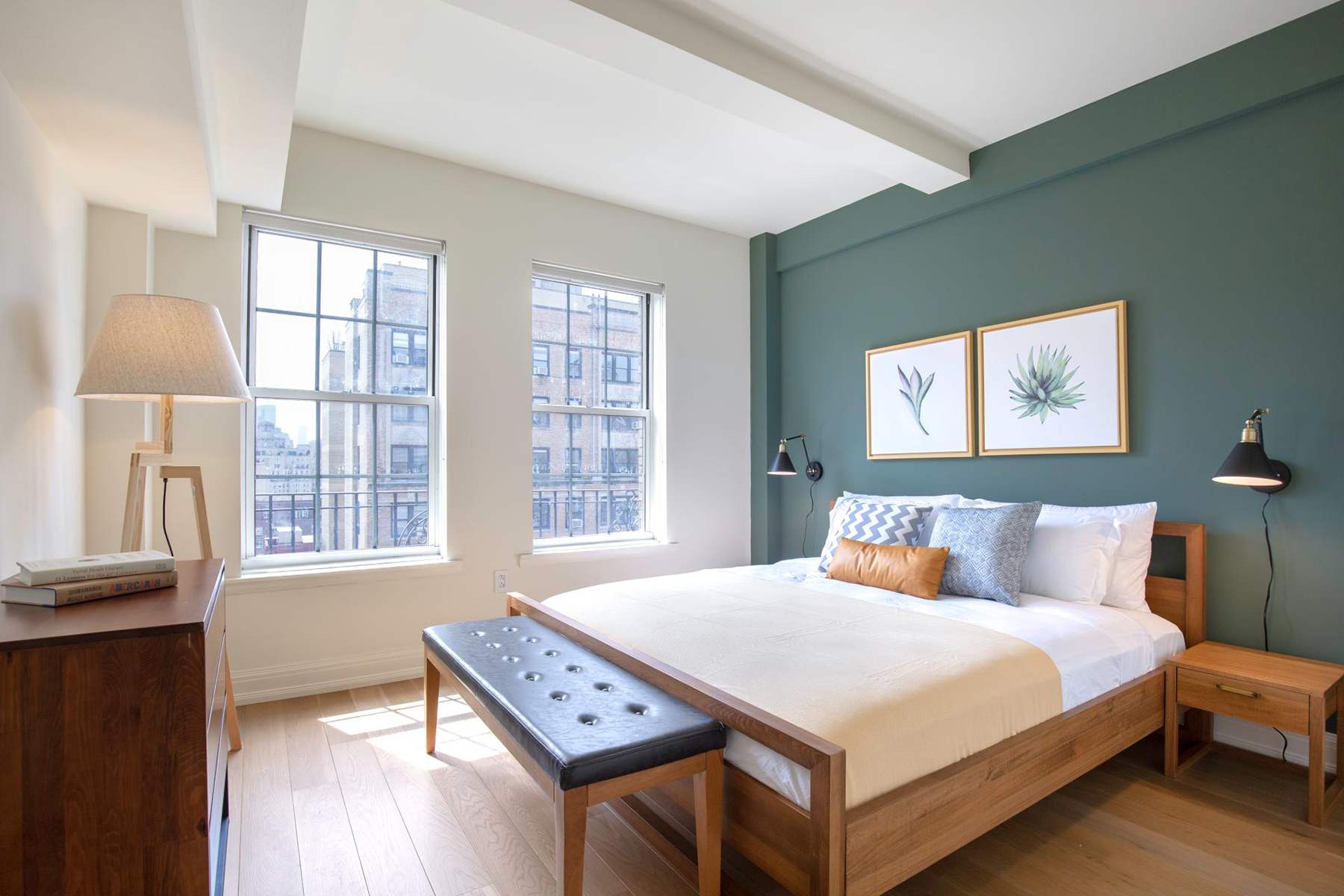 A hassle-free experience that doesn't skimp on style
Blueground's mission is to solve the central conundrum of leasing an apartment in an unfamiliar city, which is often a costly, time-consuming process for tenants and landlords alike. "We do all the legwork so you can focus on living your life," says Saad Cheema, regional manager of Blueground East Coast. "We're providing a better at-home experience that's typically more spacious and more affordable than a hotel."
Blueground's globe-trotting team leverages city knowledge and a keen eye for design and technology to source its inventory of modish apartments in top-notch locations. That makes it easy for customers, as from viewing photos to signing a lease and paying rent, the logistics are entirely online. Tenants also get access to a dedicated mobile app that allows them to communicate with Blueground's on-call client experience and guest services teams. And Blueground's plethora of holdings ensures that if you would like to experience a new neighborhood, you can be seamlessly transferred to another apartment under the same flexible agreement.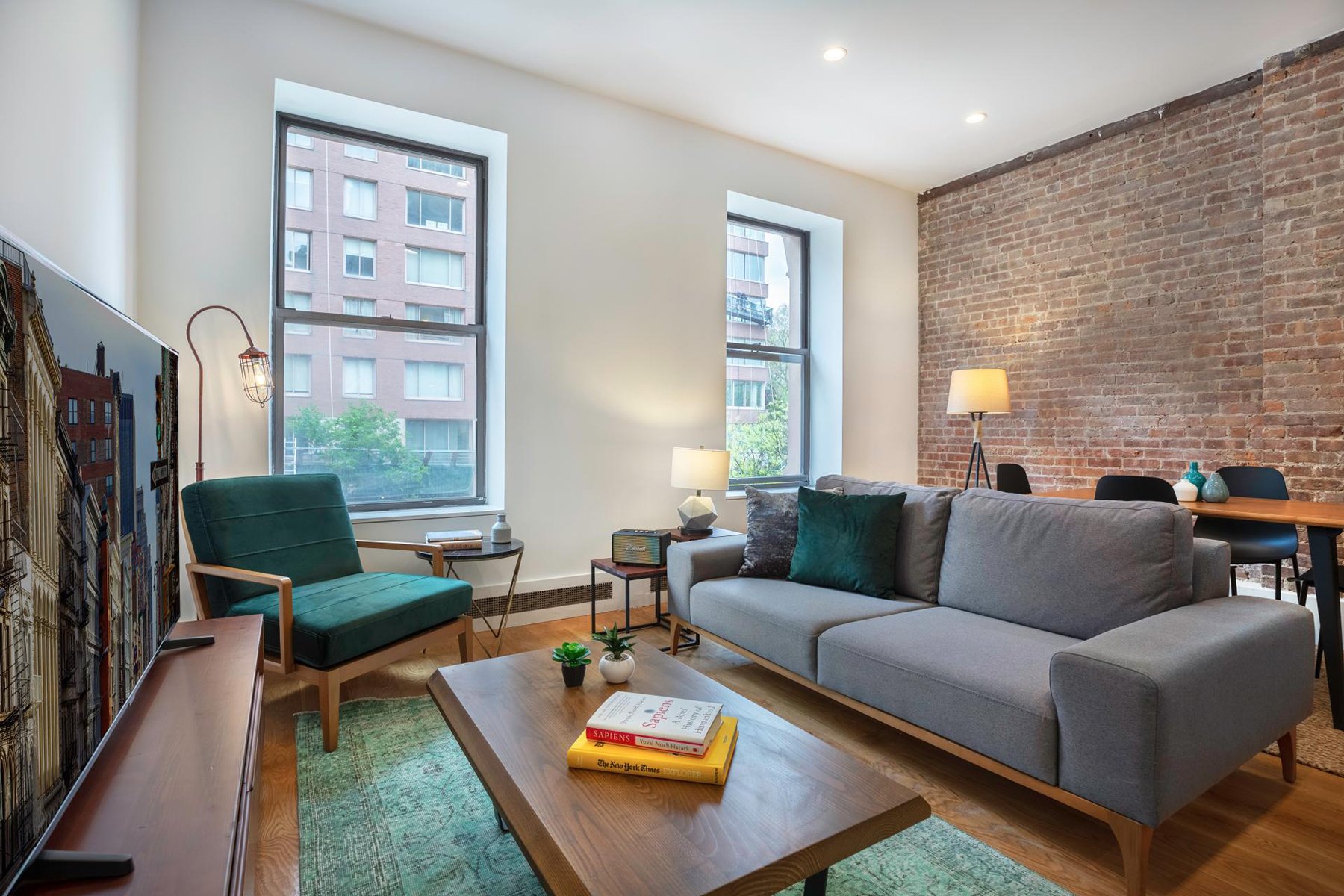 Modern solutions for modern problems
Blueground was founded in 2013 by Alex Chatzieleftheriou to solve a problem he'd experienced first-hand: why was it so hard for business travelers to find a high-quality turnkey apartment that felt like home? To meet that need, all of Blueground's furnished apartments are equipped down to the last detail, with premium modern furnishings, high-speed wifi, luxury linens, high-end gadgets (think smart TVs, wireless speakers, and coffee makers), and thoughtful design touches. The spaces have all been negotiated, equipped, and prepped in advance, so you can show up  and immediately start living your life.
And that's all for a better cost compared to a hotel. The average stay at a Blueground apartment is six months, though leases start at one month to comply with local housing regulations. The apartments start at $3,500 per month, depending on amenities and size. That comes to about $100 per day on average, whereas similarly appointed hotels often run twice that, with higher taxes and fees and less space.
It's beneficial for landlords, too, who don't have to risk a loss of income from a vacant apartment. Blueground often leases apartments before they even hit the market, with the goal of holding them for many years, ensuring landlords steady cash flow and financing solutions that maximize a property's annual yield.
"Moving somewhere should be an exciting experience," Cheema says.  "For us, it's about stylish apartments in vibrant neighborhoods, with efficiency and transparency to create a living experience you'll love."
Ready to show up and start living? See for yourself what Blueground can offer by visiting theblueground.com for more information.
Brick Underground articles occasionally include the expertise of, or information about, advertising partners when relevant to the story. We will never promote an advertiser's product without making the relationship clear to our readers.