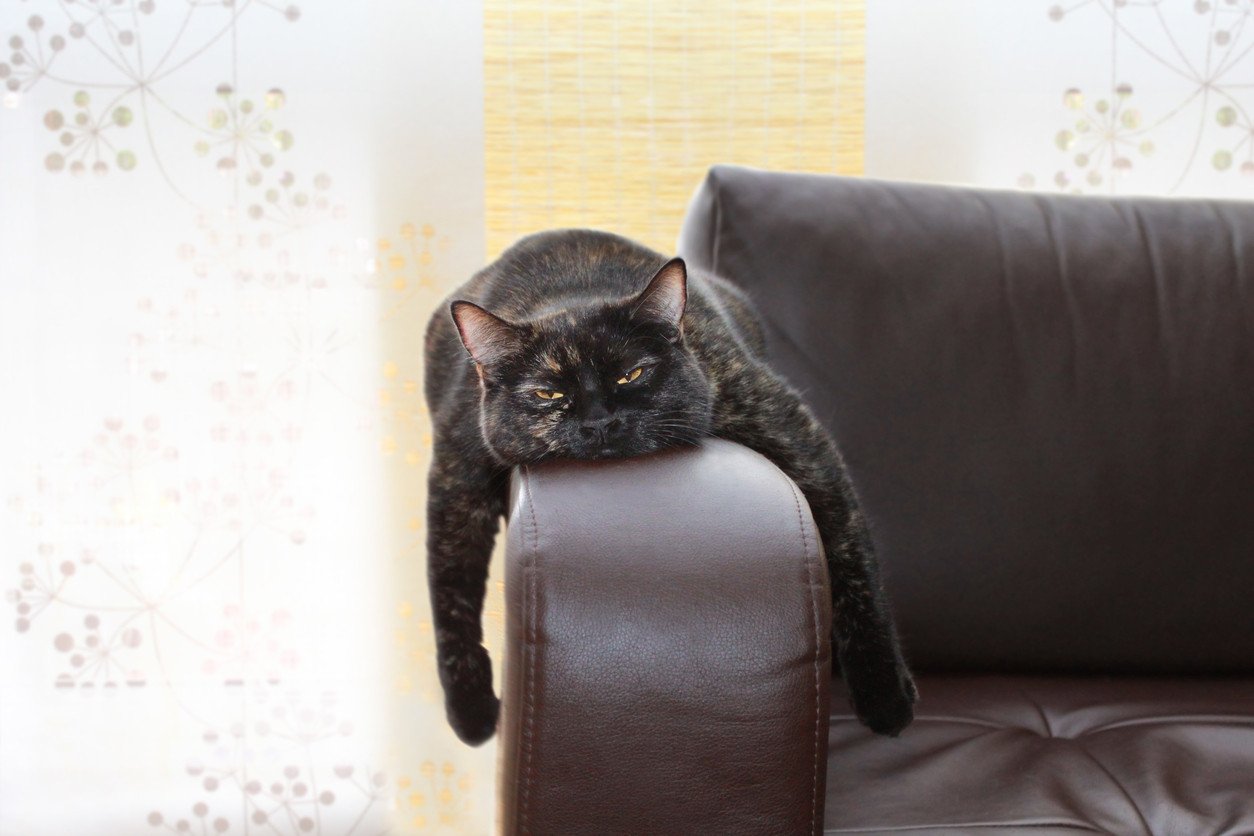 Soothing your anxious or bored cat
Brick Underground Podcast tackles NYC apartment living with a pet that suffers from anxiety and aggression
My husband and younger daughter pine for a pet. They watch videos of animals all the time, crooning at them the way people do to babies. It's pretty embarrassing sometimes. I'm the one saying no, because I feel like it's not fair to keep one cooped up inside our apartment for much of the day—and I fear that I'll be the one with the added responsibility, but division of labor battles are another story.
My concerns about pets, though, are not without some merit. As much as pets add to your quality of life in New York City, there's a downside when they suffer stress and boredom from lack of stimulation.
In this episode, Brick Underground Podcast tackles New York City apartment living with a pet that suffers from anxiety and aggression. Host Nathan Tempey, senior editor at Brick Underground, shares his own cat story and talks to Mary Malloy, a certified dog trainer and founder of Nirvana Tails. They discuss tips and tools from calming music to food puzzles, which can help improve life with your city pet. Here's what they had to say:
Have an issue buying, renting, selling, or renovating an apartment? Send us your real estate questions here. We may answer them on the podcast, or elsewhere on the site.
You can also find us on iTunes, Stitcher, SoundCloud, and Spotify. Be sure to rate, comment, and subscribe, and check back next month for our next episode.
Brick Underground articles occasionally include the expertise of, or information about, advertising partners when relevant to the story. We will never promote an advertiser's product without making the relationship clear to our readers.
Subscribe to the podcast via the links above and please do leave us a rating or review. We'd love to hear your feedback on this or any of our other episodes. Send us AN EMAIL, sign up for our newsletter and follow us on SOCIAL MEDIA.
MORE FROM THE PODCAST 
...
Tenant attorney Sam Himmelstein, a partner at Himmelstein McConnell Gribben & Joseph and a long time sponsor of Brick Underground sits down for the first live Brick Underground Office Hours to answer your renter's rights questions.
In a conversation on the Brick Underground podcast with Jonathan Miller, president and CEO of appraisal firm Miller Samuel, he says racial bias in appraisals is probably as prevalent in NYC as it is in rest of the U.S. and blames the lack of diversity in the appraisal business. 
In this episode of the podcast, appraiser Jonathan Miller, president and CEO of Miller Samuel, joins host Emily Myers to discuss what buyers, sellers, and renters in New York City can take away from the real estate data as we head into 2023.