Boards & Buildings
>
Boards
[ SPONSORED ]
How often should our property manager be at our co-op building?
You can generally expect weekly visits from a member of the management team
Your property manager typically helps organize and also attends annual meetings
The service contract with your property manager should clearly outline their responsibilities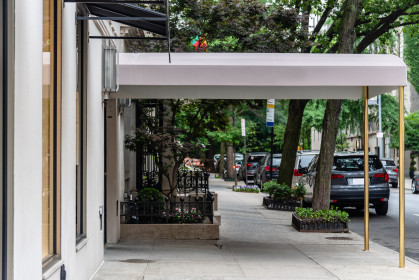 Question
What level of involvement should we expect from our building's managing agent? How often should we expect them to be on site and what's their role at annual meetings?
Answer
You can expect to see a representative from your managing agent on-site at your co-op or condo building roughly once a week, our experts say. This frequency may change depending on the needs of residents and each visit may be different. "What's important is that visits are targeted and productive," says Michael Wolfe, president of property management at FirstService Residential New York. 
The property manager's responsibilities are broad, ranging "from the multi-million dollar project to the clogged toilet and everything in between," Wolfe says. 
Depending on your contract, your property manager may be involved in collecting maintenance or common charges, reviewing alterations, processing purchase and lease applications, dealing with resident complaints and enquiries, handling building communications, and dealing with emergencies. 
Under a full service management agreement your property manager would also be expected to be fully involved in and attend the annual meeting and count votes.
Pro Tip:
Finding a new property manager is stressful, time-consuming, and a major distraction for your board. It's also the one thing you can't ask your current property manager to help with. Fortunately, the co-op and condo consultants at The Folson Group can run your entire selection process, from RFPs, to bids, to scheduling and moderating interviews over Zoom. They'll also oversee your building's transition to new management to make sure it's as seamless and easy as possible. Schedule a free 15 minute consultation >>
The frequency of visits to the building
A weekly visit from the property manager to your co-op or condo would be the standard but there could be times when this cadence might increase—if there's an emergency or a big project is underway.
Peter von Simson, chief executive officer at New Bedford Management, says the number of building visits is determined by the size and complexity of the building, the performance of the staff, and the capital projects that are going on.
Visits might involve checking on alterations, looking at different areas in the building—the laundry room or storage areas—meeting the super, and assessing curb appeal.  
"Some sort of feedback or report should be provided by the manager after each visit," von Simson says. 
Varying responsibilities of a board and the management
Yotam Cohen, co-founder and chief executive officer of property management company Daisy, works with this maxim: Agents should manage, boards should govern. "A good managing agent provides the board with relevant updates, clear communications, and strategic guidance," he says. 
The specific responsibilities should be described and clearly designated in a management agreement drawn up by the board. Attorney Jeffrey Reich, a partner at Schwartz Sladkus Reich Greenberg Atlas, negotiates management agreements on behalf of the boards he represents.
"We specify the frequency of required site visits, the requirement for attendance at board meetings, and attendance at the annual meeting of the shareholders or unit owners," he says. Based on the size of the building and the number of staff employed, the board will decide what level of service the building requires.
A clear contract with your agent helps foster trust and transparency. "Your building runs at its best when your board and property management company are working off a strong partnership," Cohen says.
The agent's involvement in shareholder meetings
The property manager should certainly attend all annual meetings whether they are in person or over Zoom, von Simson says.
With the support of your building's attorney, your managing agent is responsible for helping draft the annual meeting notice, distributing the notice and proxy among residents, arranging for and organizing the meeting, taking attendance, taking the minutes, and assisting in tallying any votes, Reich says.
You may also have independent inspectors of elections to check and confirm the tally prior to notice of the results going out. 
"Some buildings do use third-party service providers to handle the voting at the annual election, especially if there is a contentious vote anticipated or if required by a governing agency overseeing the building, like Housing Preservation & Development," von Simson says.