Live
In light of the Obamas' 'cursed' co-op purchase: How to find out if your apartment has a dark past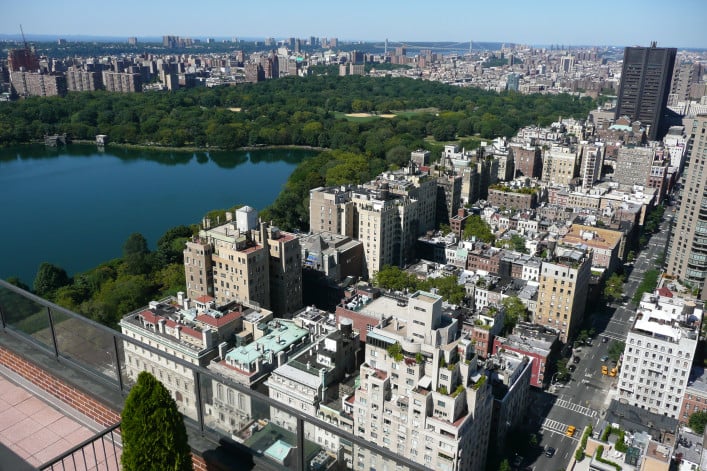 Barack and Michelle Obama may soon be purchasing a high-end Upper East Side co-op in a building with views of Carl Schurz Park and the East River, amenities including a garden and basketball court, and according to the New York Post, a rather dark history. 
The Post dubs the building, 10 Gracie Square, "the unluckiest in town," relating that two famous residents committed suicide by jumping from their penthouse apartments, and another was arrested for plotting the murder of her father. 
10 Gracie is hardly the only building in NYC with a sordid past. Three residents of Chelsea's London Terrace killed themselves in one year, according to the Daily News; Windsor Terrace is home to a "murder house," according to The L Magazine; and Curbed has a list of the city's most haunted buildings, several of which were the scene of gruesome deaths.  
Given the age of many buildings in the five boroughs (see this map to get a sense of how many old buildings are out there), odds are that plenty have been the scene of a misfortune or two in their day. The superstitious looking to avoid ending up somewhere with a particularly grisly history, or the morbid seeking a connection to the pain of the past, will need to do some digging to find out what has transpired in their apartments.
A 1995 law relieved brokers in New York state of the responsibility of telling prospective buyers or tenants if there was a murder, suicide, or other death in an apartment. A New York Times story details the problems that can arise from New York being a "caveat emptor" state, including buyers backing out or even suing upon discovering that their new place was the site of a tragic event. 
Andrew Berman, executive director of the Greenwich Village Society for Historic Preservation, says that there's no one place to investigate whether anything grisly took place in your apartment, though the Society's site has compiled plenty of research on Village properties.
Brian Hartig, who digs into New York buildings' history for curious clients through his company, Brownstone Detectives, says he usually gets started by looking through newspaper archives.  
The New York Times and the Brooklyn Daily Eagle have extensive online archives, going back to 1851 and 1841 respectively (the Eagle archive link is currently broken, but perhaps this can be fixed by bugging the Brooklyn Public Library). Chronicling America, Hartig adds, lets you search newspaper archives nationwide, and Fulton History compiles New York state newspapers dating back to 1795. He suggests entering your address into these databases. If something newsworthy happened there, it may come up in the results. 
Another option is to go old school and hit up the library: The New York Public Library has a guide to researching your apartment, which includes a list of books on New York history, as well as databases and directories that could provide some clues as to who lived in your building and what sort of changes were made to it over the years. 
"I would offer that for older housing stock in New York City, which could have two centuries or more of history in a city with many ups and downs, it's not uncommon to find that something untoward or unfortunate might have taken place at a property at some point," Berman says.
But whether or not something shocking turns up, it may help to accept that by living in this city, you're surrounded by history, and history is often gruesome. Next time you're in Washington Square Park, for instance, consider the fact that two-thirds of it was once a potter's field, and that workers discovered a burial chamber there as recently as 2015.
Happy hunting.
Brick Underground articles occasionally include the expertise of, or information about, advertising partners when relevant to the story. We will never promote an advertiser's product without making the relationship clear to our readers.