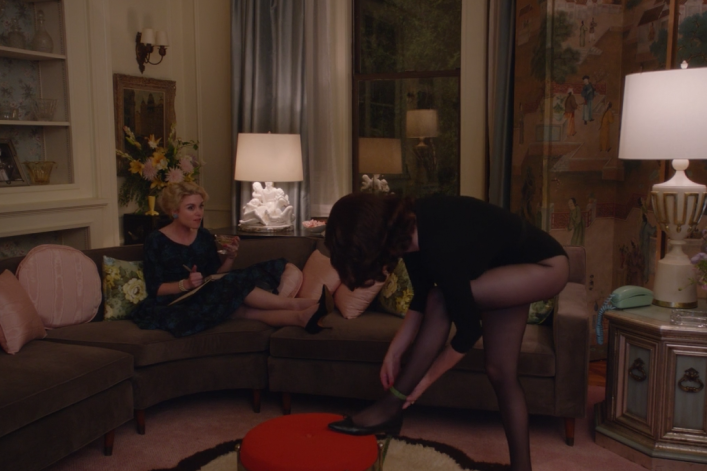 When it comes to TV renderings of 1960s NYC apartments, we don't really expect anyone to get anything as spot-on as Don Draper's retro penthouse, complete with sunken living room. So in a way, it's refreshing to see Amazon's new pilot, The Marvelous Mrs. Maisel, take the exact opposite approach, and revel in eye-popping (if utterly unrealistic) fantasy real estate.
In the first episode, released as part of Amazon's latest pilot season (and recently picked up for a two-season order), we meet Miriam Maisel, a spunky, wise-cracking young mother and housewife who lovingly helps her untalented husband with his attempts at open mic standup comedy at the Gaslight Cafe in Greenwich Village. However, the pair go below 14th Street strictly as tourists—they're firmly ensconced in Upper West Side luxury, in a grand old doorman building (and just a few floors down from Miriam's parents).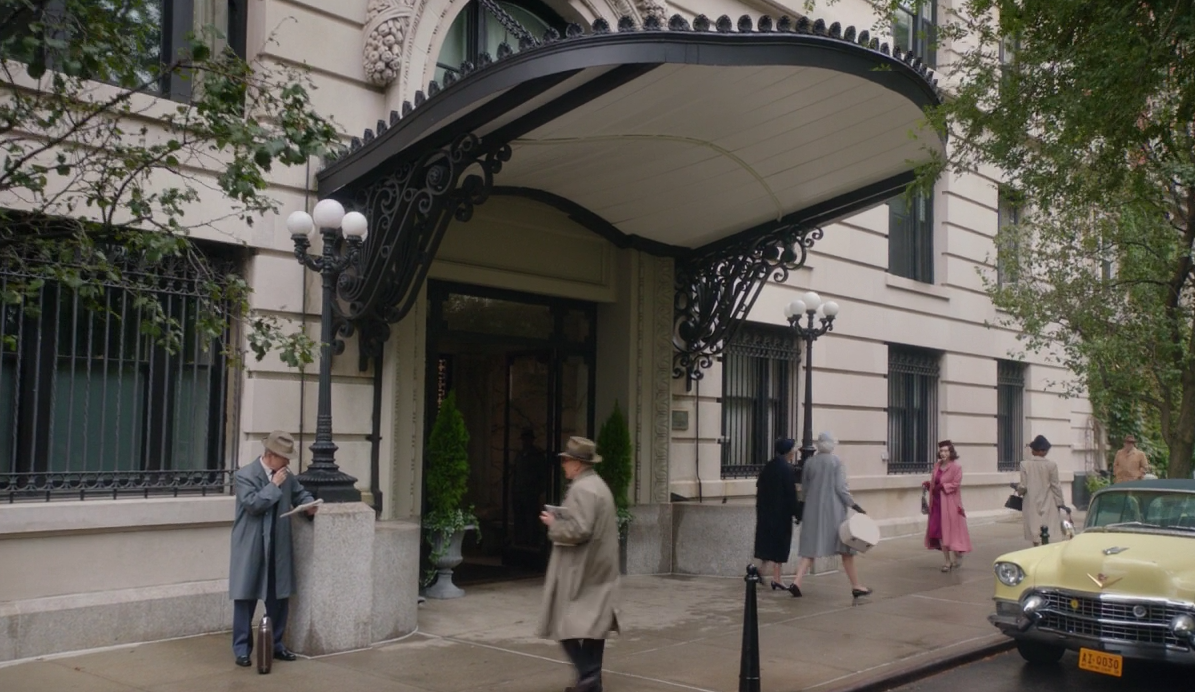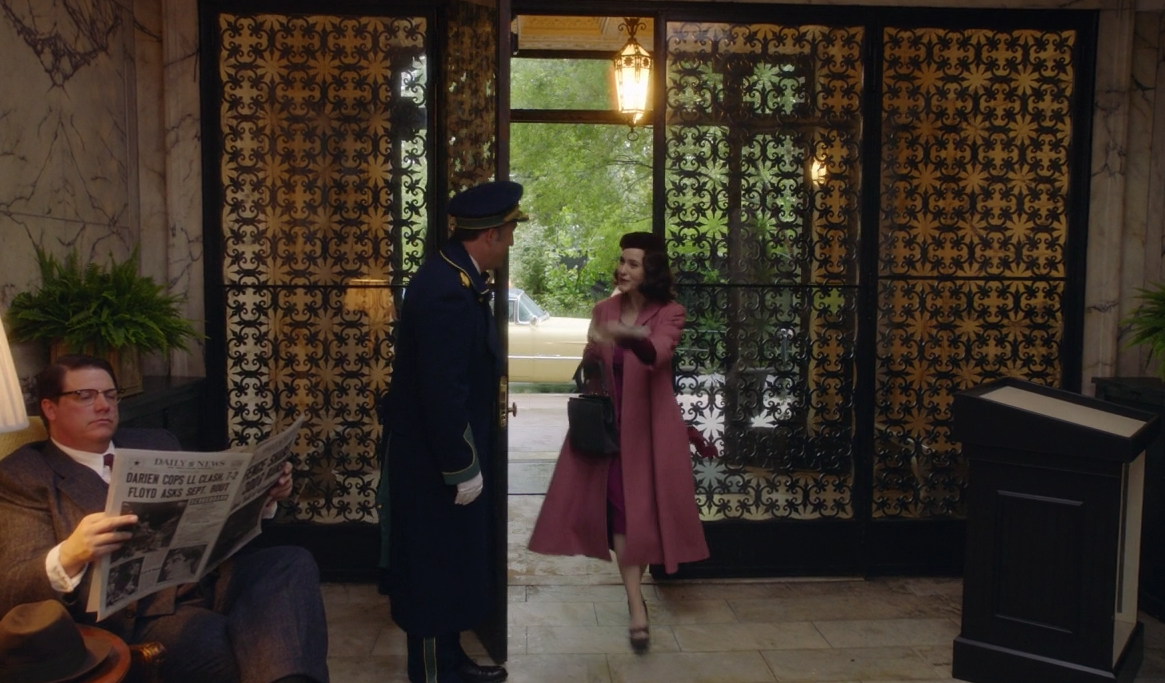 Miriam and her husband Joel have a huge spread, which looks reasonably similar to a spacious prewar apartment, until you get to the kitchen, which screams "sound stage" in everything from the flooring to the backsplash to the layout: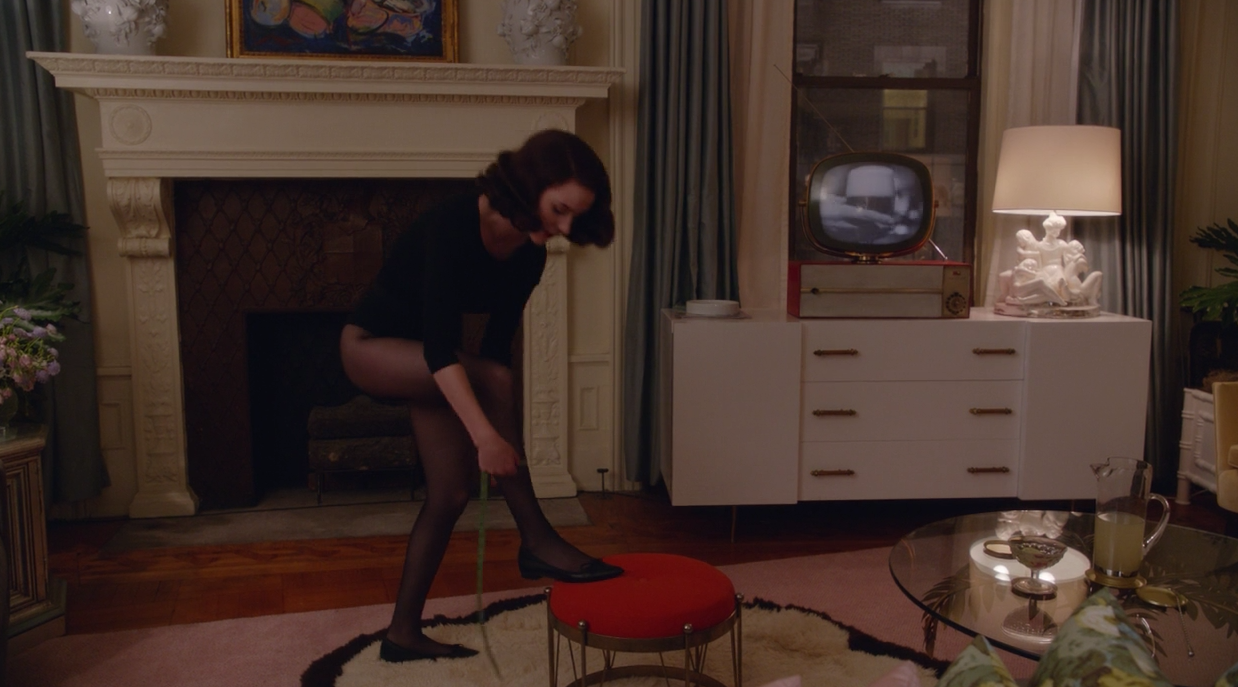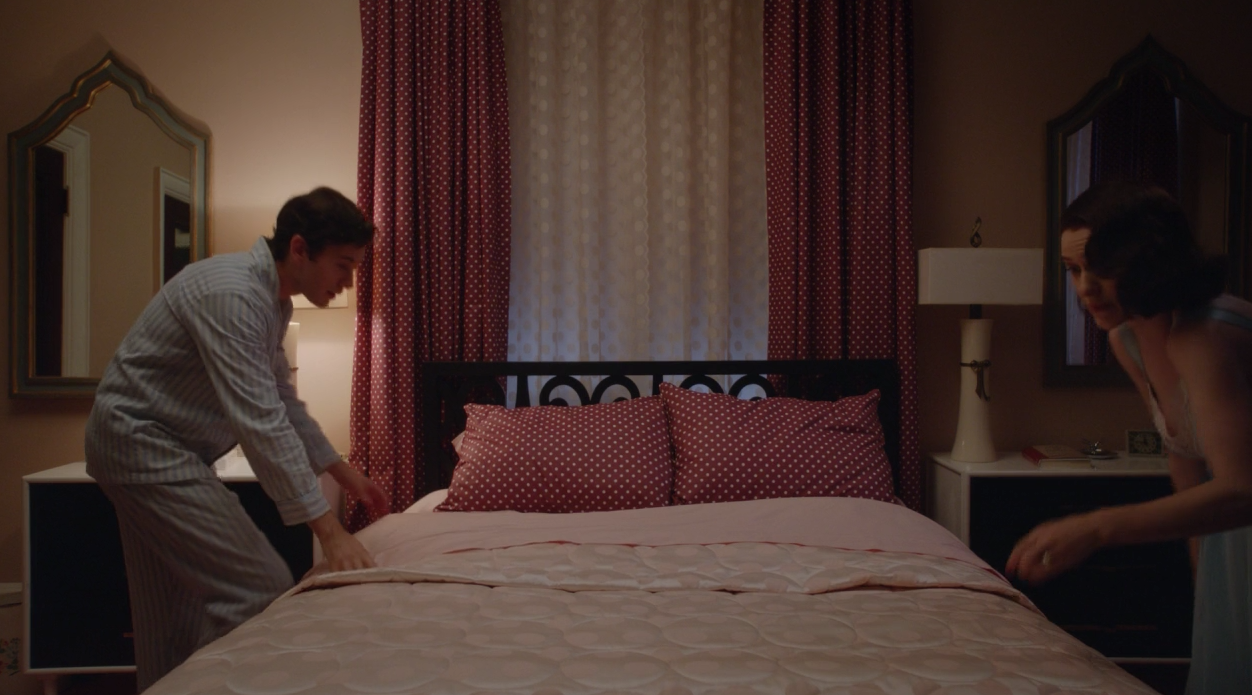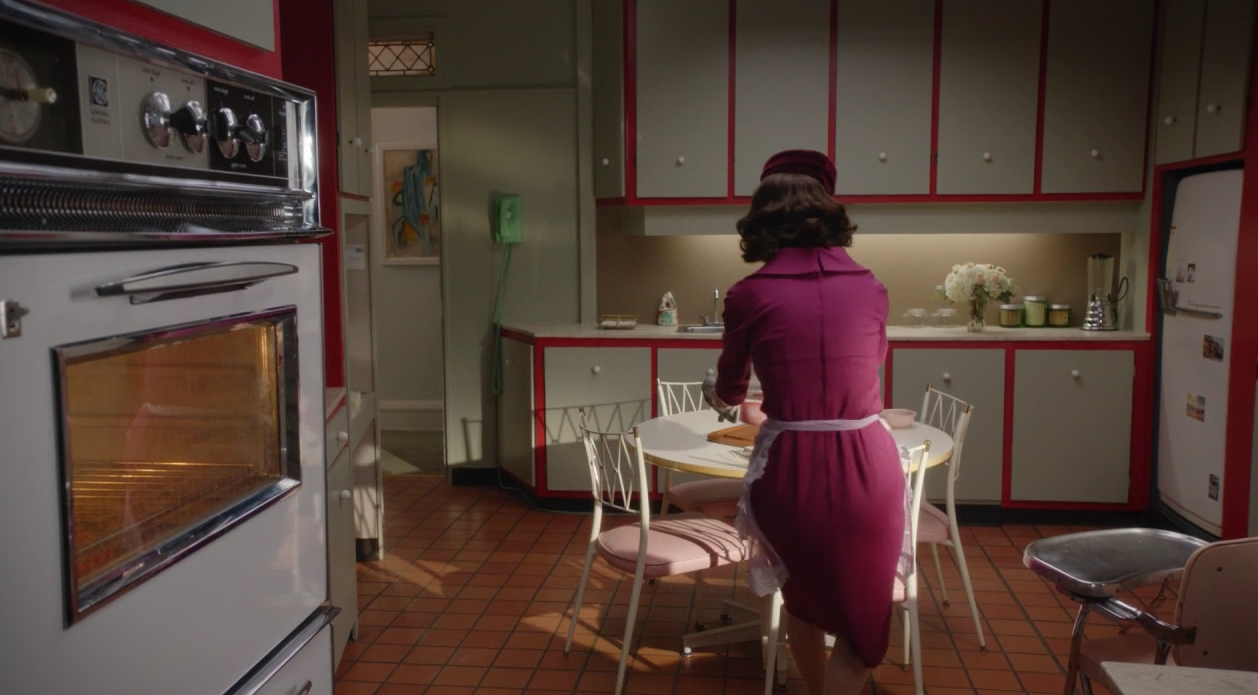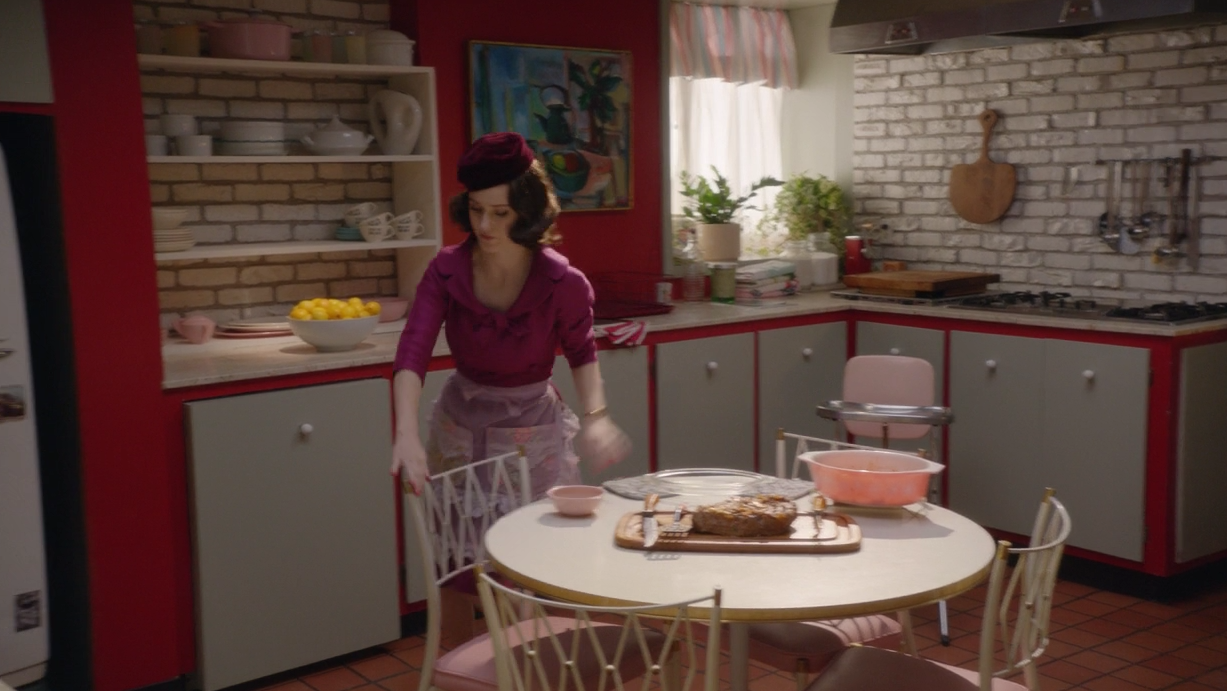 But then again, this fits right into zany, pleasantly cartoonish version of New York that the show has created, complete with a version of the Village where friendly beatniks dance on stoops and pass out snacks to the cops, and you might just accidentally befriend Lenny Bruce (as Miriam does later in the episode). And credit where it's due, Miriam's bathroom does look spot-on with its cramped layout, subway tiles, and lack of cabinet space: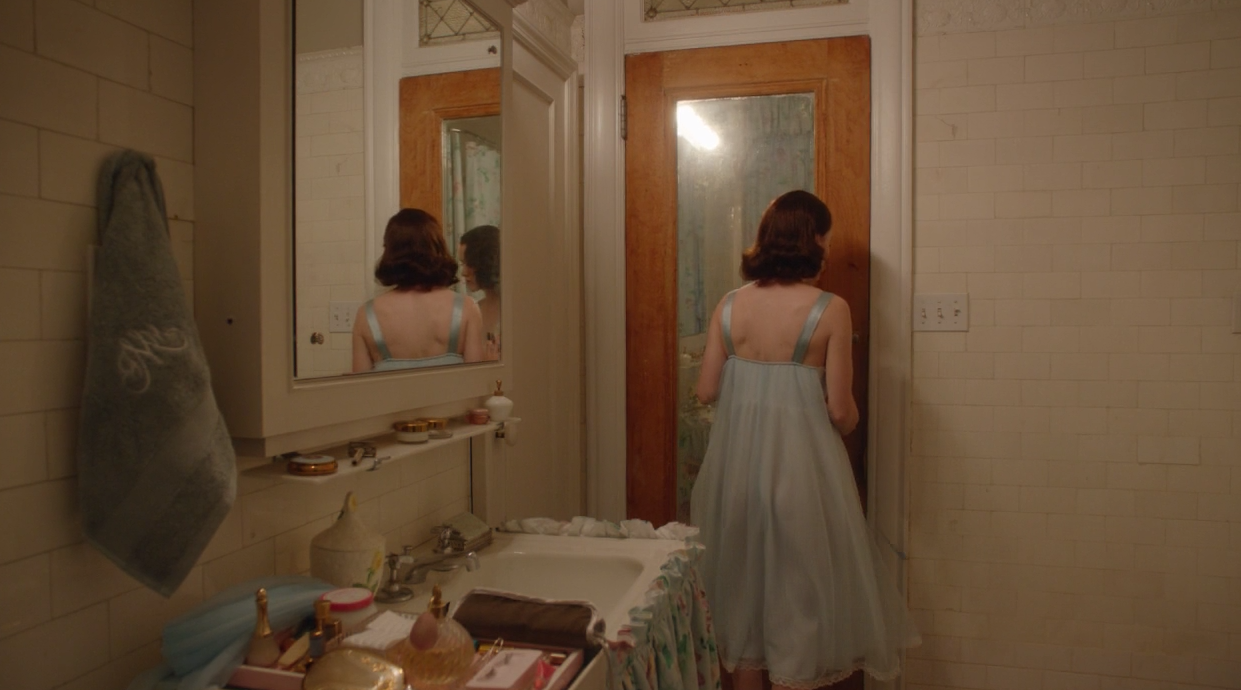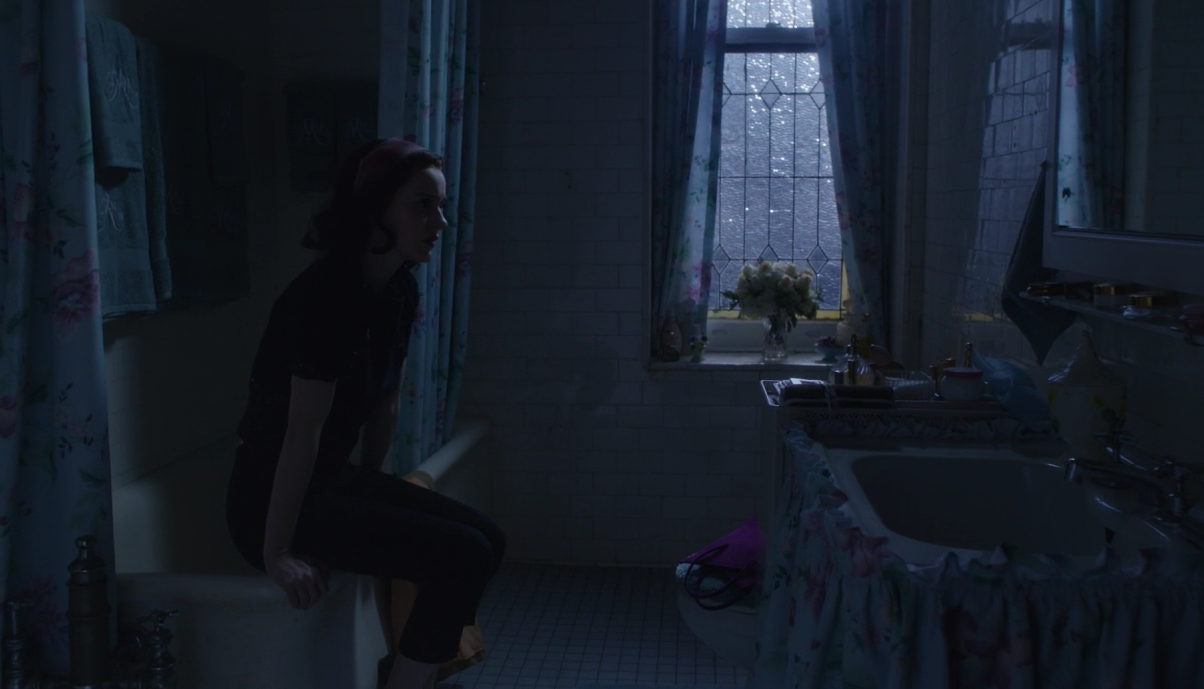 Her parents live in a similar stately spread upstairs, and seem to babysit frequently; the apartment has enough space for a separate nursery.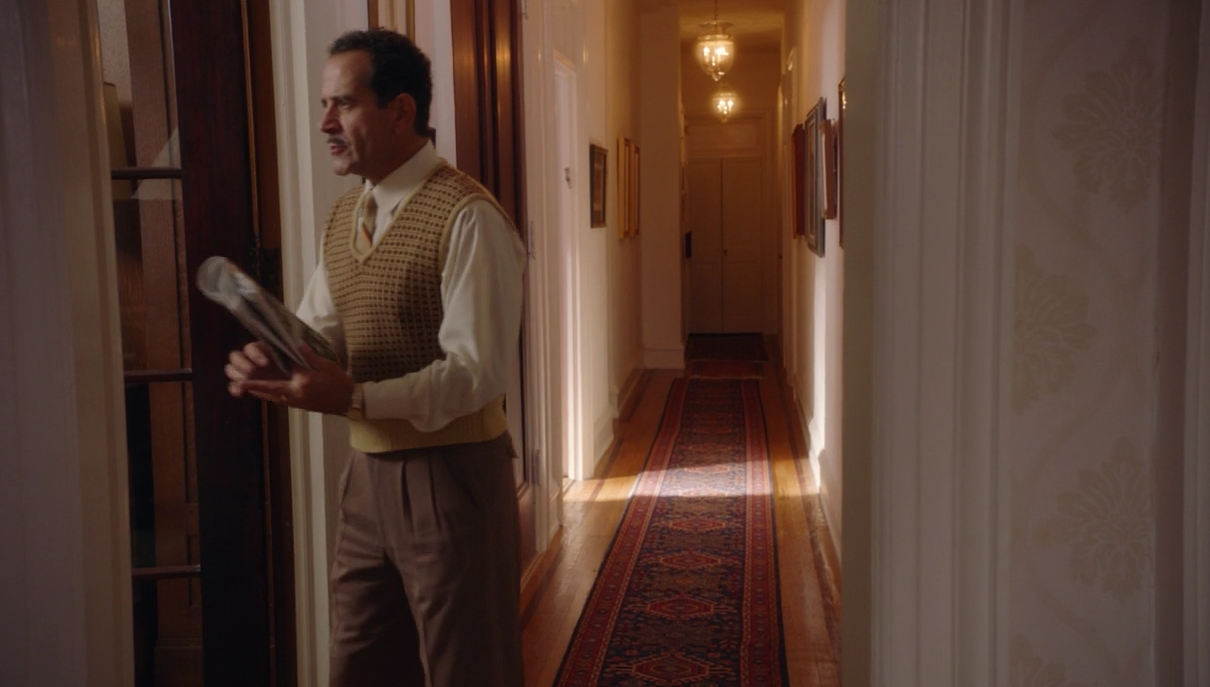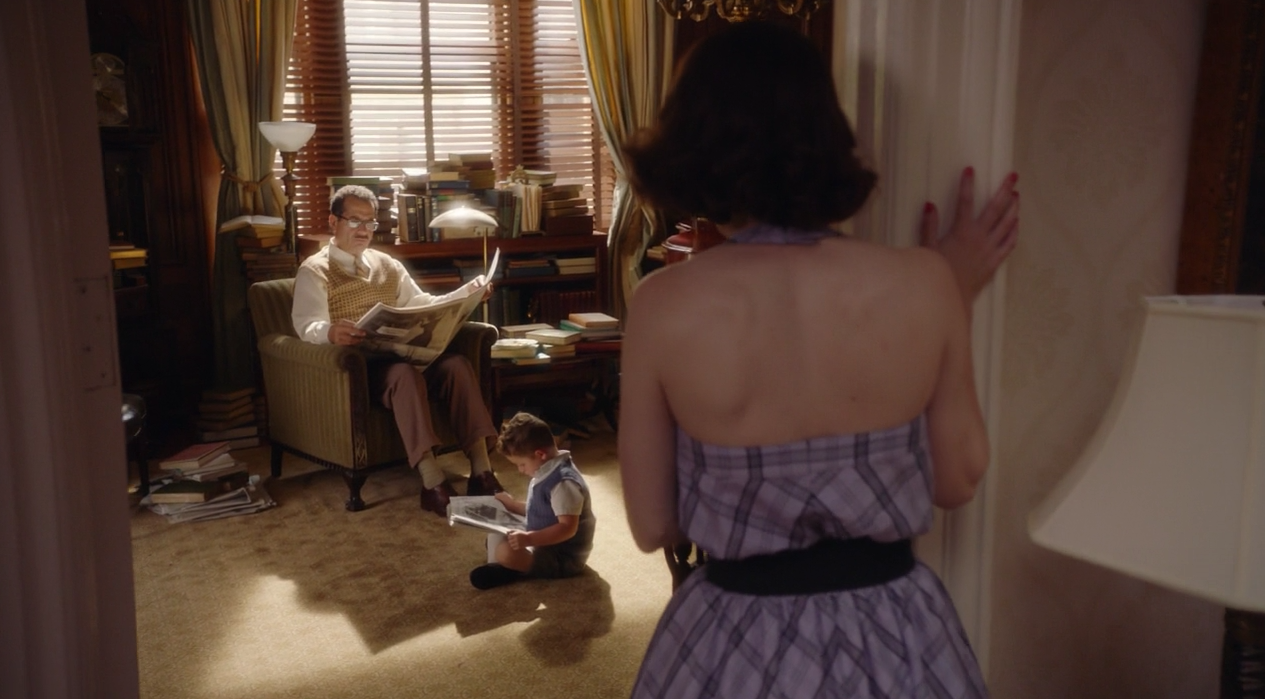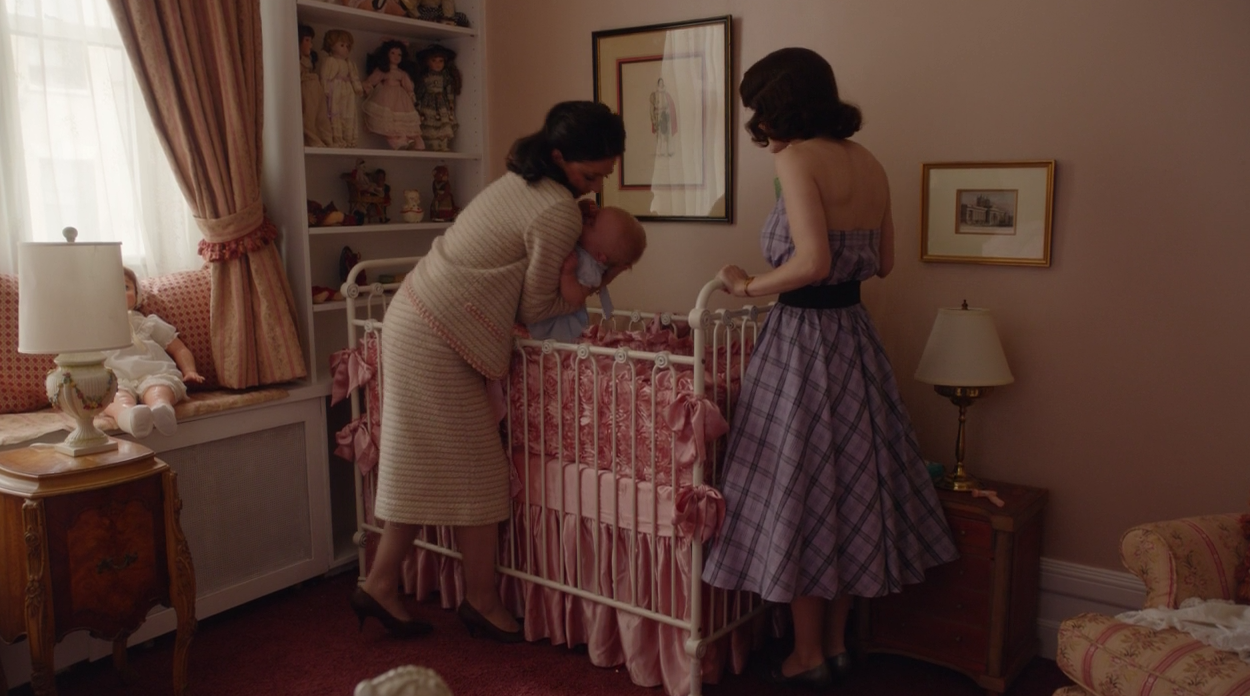 At one point, Miriam gives the building's address as 385 Riverside Drive, which isn't a real address, and given its location between 110th and 111th, seems farther north than a well-off, socially-ambitious family would have moved in the late 1950s. While the address isn't a real building, there is a similarly grand, prewar, doorman co-op located at 380 Riverside Drive, where a three-bedroom is in contract for $1.75 million. 
Things seem ideal, until Joel flips out after bombing onstage, and tells Miriam that he's having an affair with his secretary, explaining, "I don't want this life—Upper West Side classic-six, the best seats in temple." Miriam proceeds to get drunk on the wine she has sitting around for the next day's Seder dinner, and after giving an impromptu barn-burner of a set at the Gaslight, is befriended by bartender Susie, who convinces here that she's got talent and should pursue a standup career of her own.
We briefly get to see Susie's virtually window-less studio, complete with Murphy bed. (When Miriam briefly stops by, she briskly tells Susie that she needs to move out. This being an Amy Sherman-Palladino project, the main characters are characteristically a little privileged and clueless, with varying degrees of charm.)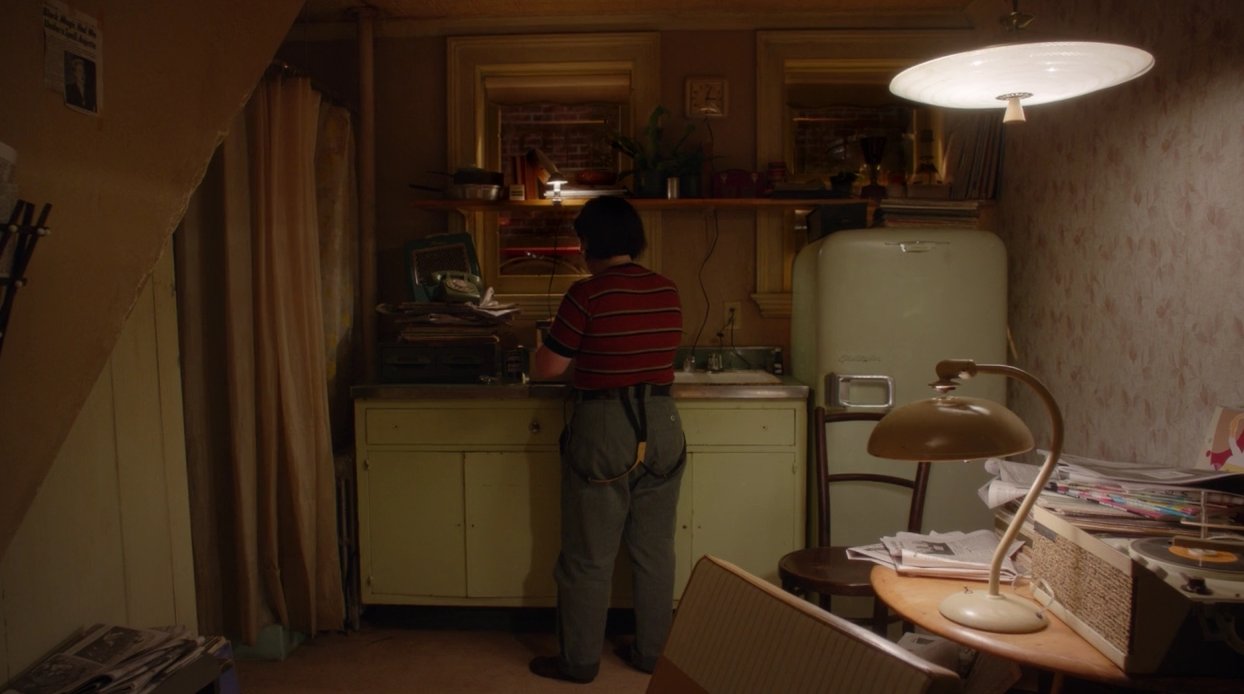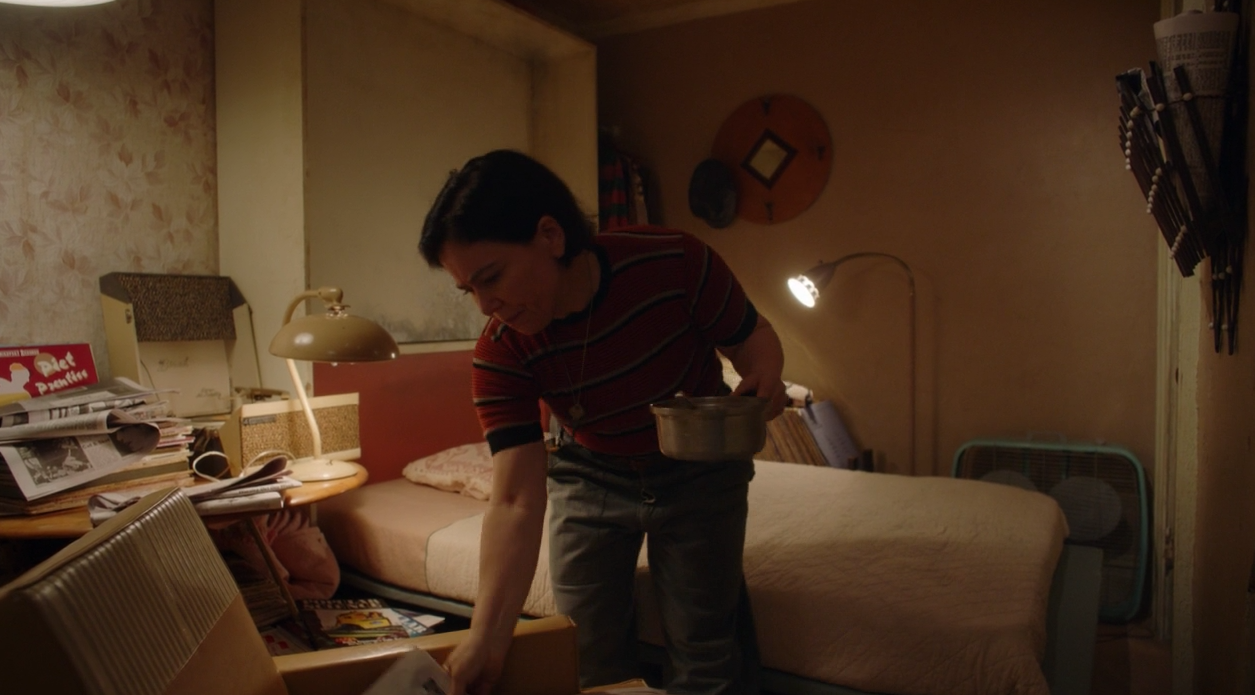 For now, there's just one episode, but we're curious to see what happens in the next two seasons. Will Miriam move out now that her professional life requires her to be downtown? Or will she at least re-decorate to erase the memory of Joel? And perhaps most pressingly, will she actually help Susie find an apartment with a real bed? 
Brick Underground articles occasionally include the expertise of, or information about, advertising partners when relevant to the story. We will never promote an advertiser's product without making the relationship clear to our readers.