Among the many logistical concerns surrounding the L train's planned 2019 shutdown, one of the big ones is how to manage traffic on 14th Street. And with the main artery's primary crosstown train out of commission, an increasing number of transit advocates are pushing to make 14th a car-free zone while the L is out of commission, instead creating special bus and bike lanes, and creating more room for pedestrians. (In particular, Transportation Alternatives has been pushing the idea for a while now, but the concept is also gaining support from the political realm.)
In the spirit of coming up with a concrete solution, Gothamist and Transit Alternatives partnered  to put out a call for potential plans, and just announced the winner: a proposal from three New Yorkers (including Village Voice journalist Christopher Robbins) called 14 ST.OPS. Among other things, the plan calls for Select Bus Service to 14th in both directions, as well as dedicated shuttle running in a loop every four minutes during rush hour. You can scope out some renderings of the plan below: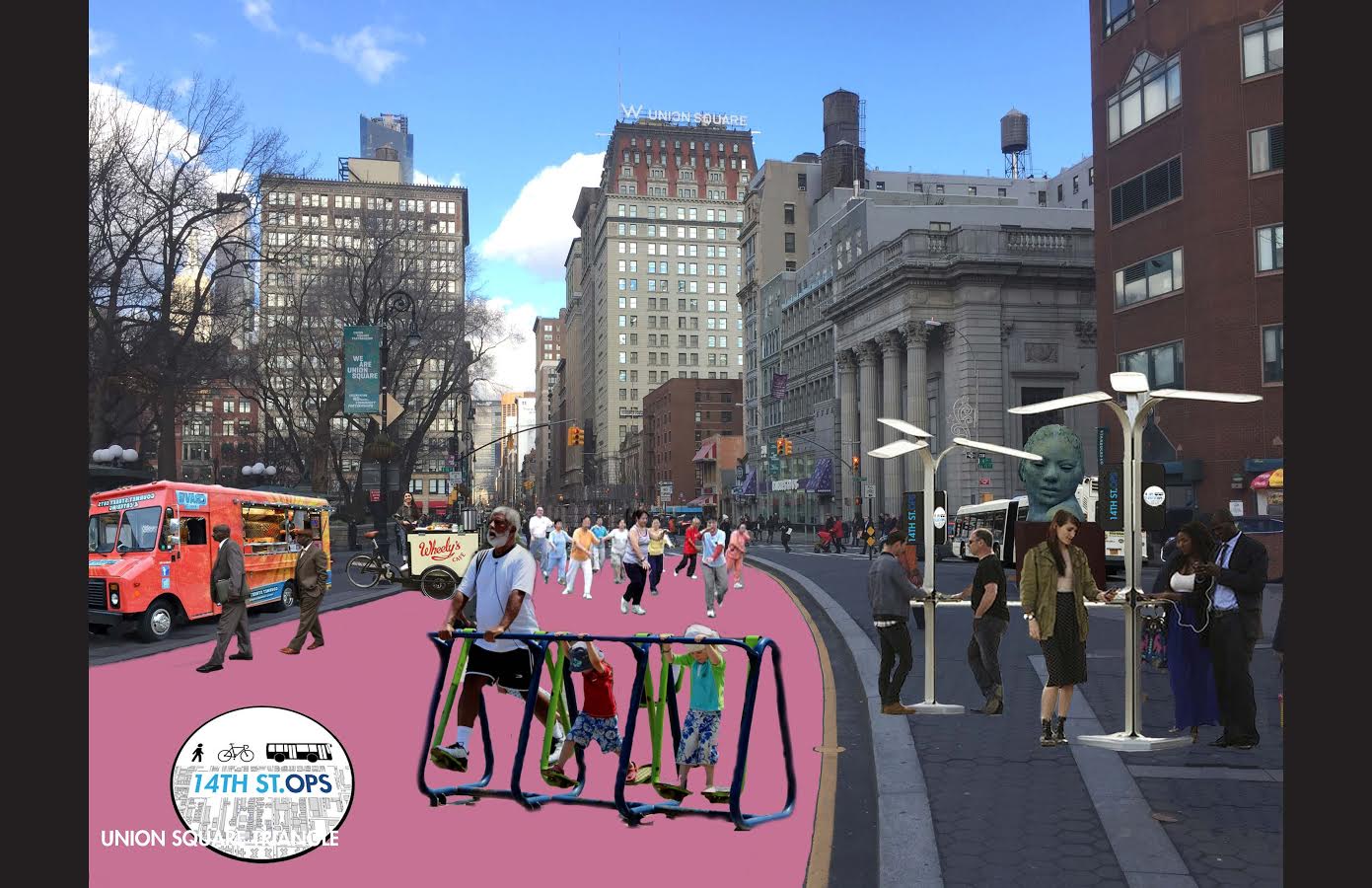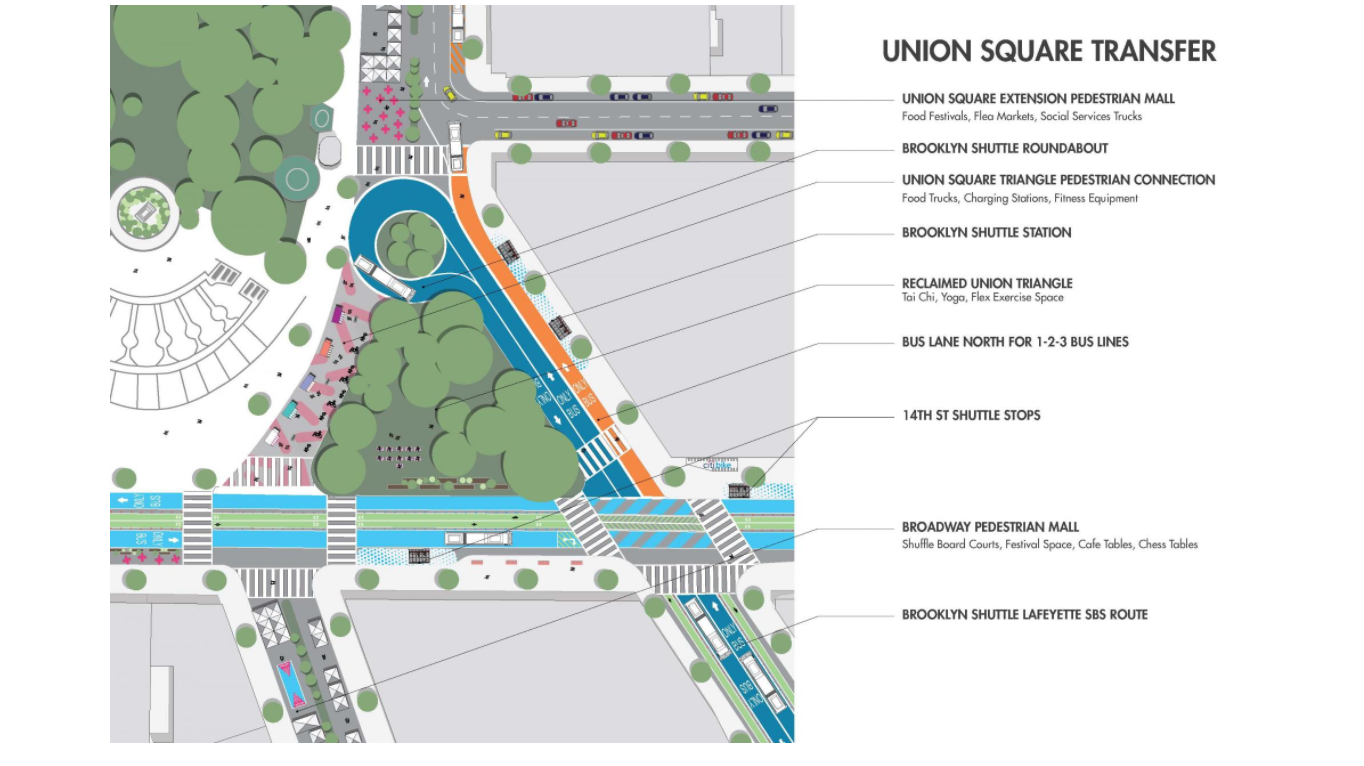 14 ST.OPS would also see a lane of the Williamsburg Bridge dedicated to a shuttle bus from Williamsburg, which would travel north to Union Square on a car-free Lafayette Street. "Rush hour on the Williamsburg Bridge and Delancey Street is pretty bad now, so imagine it when an extra 250,000 people need to get into Manhattan for work," Robbins told Gothamist. "We think the entire plan is actionable because the city and state should take bold measures to address this crisis."
Of course, this has to be agreed upon and voted into politicians before it becomes a reality, but all in all, the idea looks much more feasible than that East River Gondola. Click through to Gothamist for more photos and information on the two runner-up proposals, and if you commute on the L train, enjoy your (relatively) smooth commute while you can.