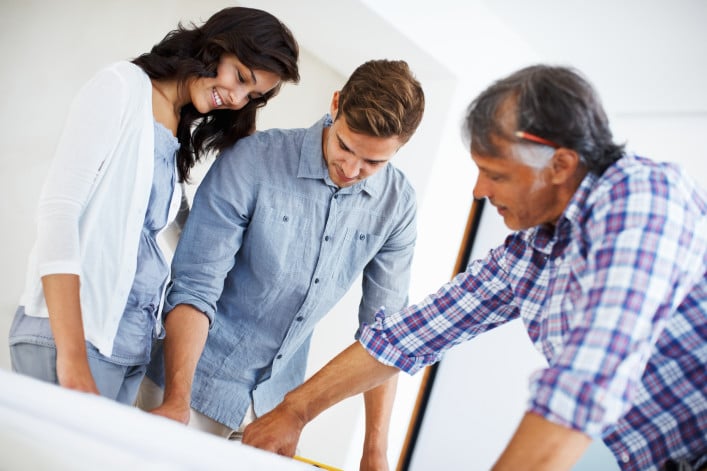 Aside from the obvious challenges that come with renovating in NYC—like determining your budget and timeline, finding a great contractor, and making tough decisions about your wish list—there's also the city bureaucracy.  New York City's Department of Buildings requires permits for a wide range of work, and the question of what you can and can't do without a permit can be confounding.
"Permits are required for a variety of reasons--logistical, safety, financial, aesthetic/historical—and sometimes even for work that may seem incredibly minor, like moving an outlet more than six inches," says Anna Karp, co-founder of Bolster, a New York City company that matches homeowners to reliable contractors and architects. (In addition to helping clients navigate the paperwork and red tape of a NYC home renovation, Bolster also vastly simplifies the bidding process, and financially guarantees that each project is delivered on time, within budget, and to each client's specifications, regardless of the size and scope of the job.)
"Generally speaking," says Anna, "you'll need a permit for any work involving layout reconfigurations such as interior partitions, even if they're not structural or load-bearing. You will also need a permit to replace or move plumbing lines, relocate or add new plumbing fixtures, rewire electricity, do roof work, or make any changes that affect exits from your apartment."
The good news: While you will still need the permission of your building, there are many smaller improvements —some producing dramatic results — that can be done without the hassle and expense of getting a Department of Building's (DOB) permit.
Below, eight projects that do not need a nod from the city. (Bonus: You may be able to get many of these done with a minimum of inconvenience while you're on vacation and out of your contractor's way.)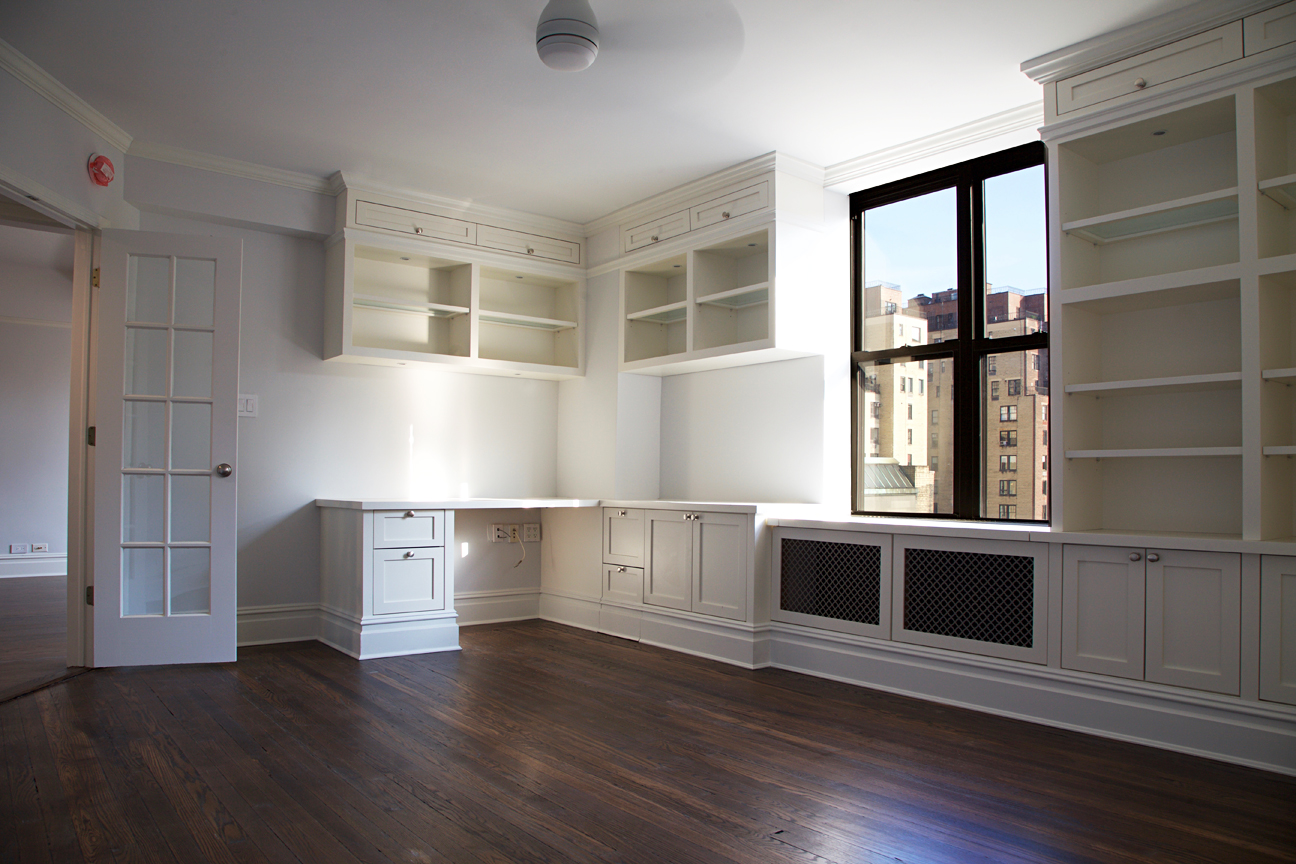 1. Install new cabinetry and built-ins
You don't need a permit to swap out your kitchen or bathroom cabinetry, or to create and install custom built-ins like bookcases and window benches.  Changing the look and feel of your kitchen and the millwork around your living area can be quite dramatic in terms of the look of the apartment. Specifically if you decide to also refinish the floor in another color and paint the apartment. A fresh look can be achieved with minimum hassle and without breaking the bank.  Readers should keep in mind that millwork can extend to a more involved version of redecoration such as adding bespoke shelving, personal desks and banquettes. Millwork can be expensive, so based on Bolster's data, a cosmetic project that involves millwork can start at between $150 to $200 per square foot.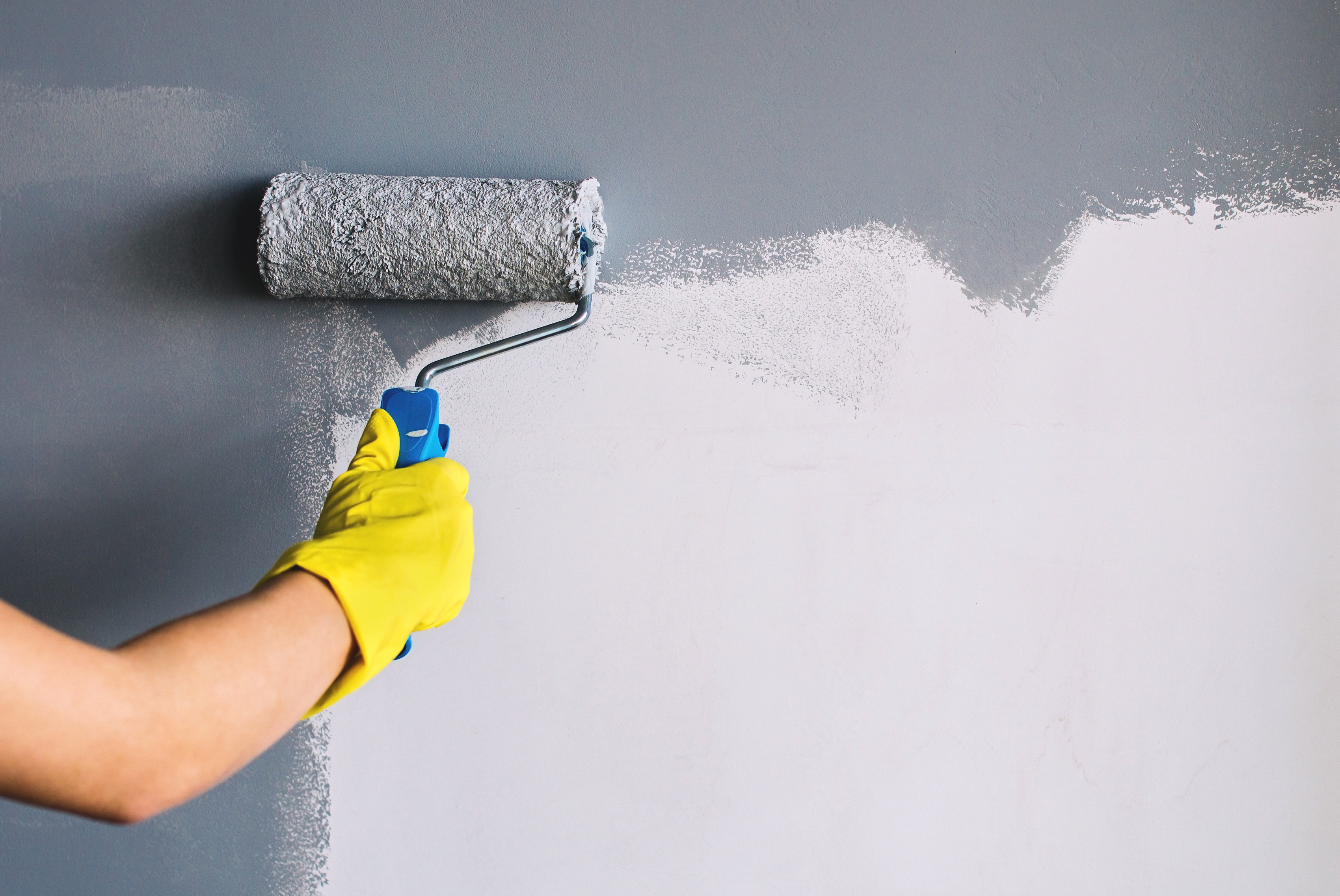 2. Paint and/or skimcoat your walls
You can add a fresh coat of paint without a permit.
 You also don't need a permit to "skim coat" prewar plaster walls –smoothing out uneven, damaged surfaces with a fresh layer of plaster before applying paint. (Note: if you live in a building built prior to 1960, the year lead paint was banned from residential buildings in NYC,
it never hurts to test any paint chips for lead before sanding and disturbing surfaces
. Those processes may generate lead dust, which is especially harmful for children six and under.)  Choosing the right paint colors can also result in a dramatic improvement in the perception of your space. Wallpaper and their cheaper cousin, decals, are also a very impactful way of changing the look of a room.  Decals are fun and practical and can be used in a kid's room, while wallpaper is a more precise artform and requires a good wallpaper contractor and the right walls to use it on.

3. Install new floors—or refresh your old ones
Wood floors can be sanded and refinished without a permit.  You can also lay a new floor on top of an old one (using hardwood or engineered wood for example, which is commonly referred to as a floating floor), install carpeting, or rip up and replace an old tile floor. Whether you can totally remove and replace a wood floor easily will depend on the building you are working on. If it's for example, a pre-war apartment, you may encounter sub flooring issues that may be best left alone. In addition, some buildings require adding soundproofing once homeowners open up the fabric of a floor. Much like plumbing work, if you want avoid permitting hassles, flooring is best left alone as cosmetic only.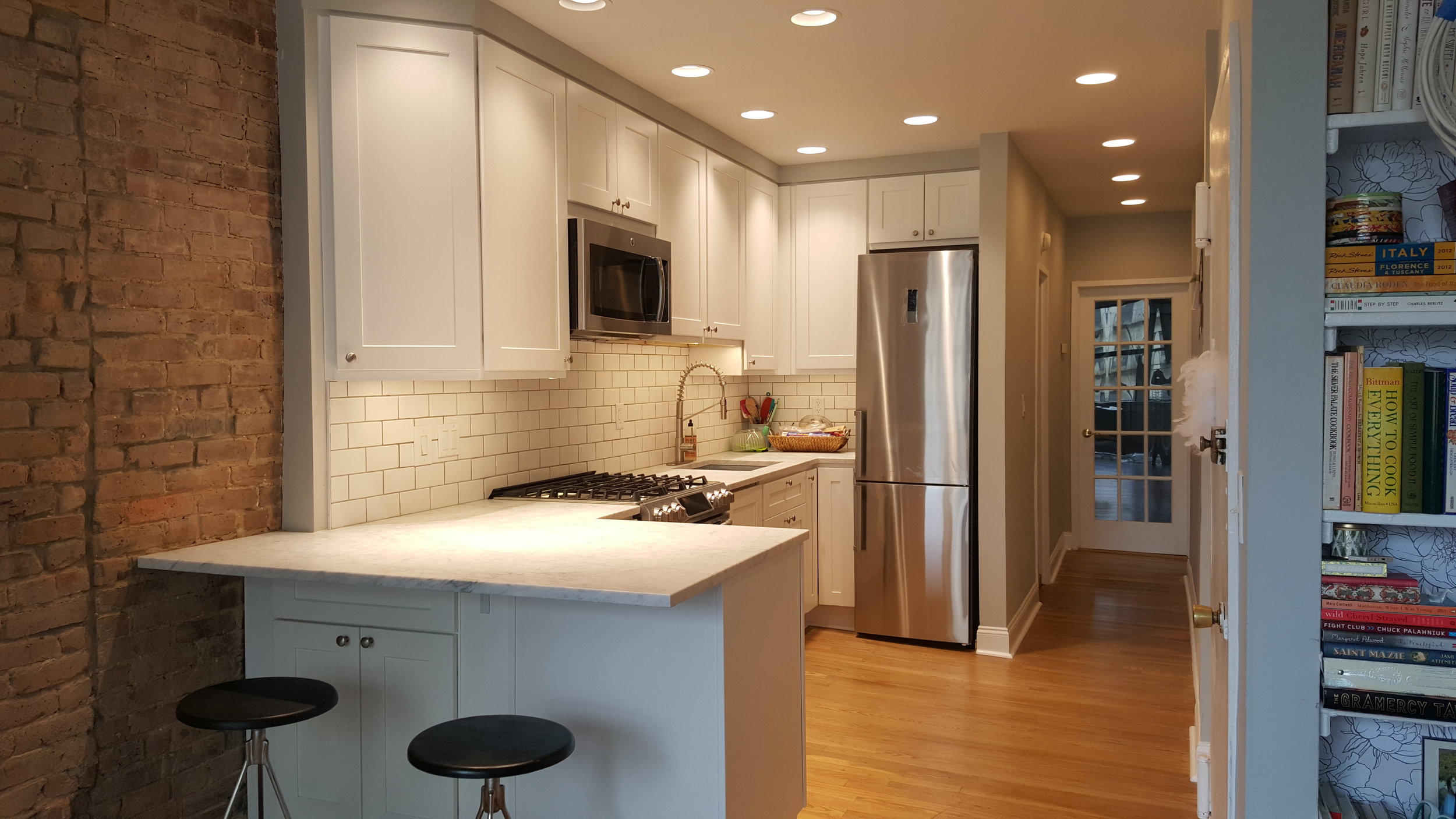 4. Replace countertops and tiles
Cabinetry isn't the only thing you can change in the kitchen and bathroom without permission from the city:  Countertops, backsplashes, and tiling can also be swapped out, providing a high-impact upgrade to your space. Keep in mind that you should not relocate any of the appliances, even if you are planning to upgrade the countertop and the backsplash. If you do, then you enter permitting territory.
5. Change the light fixtures
While you can't go into the wall for electric work without a permit, you can replace overhead light fixtures, pendants, sconces, etc. Similarly, you can change light plate fixtures and add dimming controls. When lighting is done in conjunction with any of the changes mentioned above, it may have a strong impact on the look and feel of the apartment.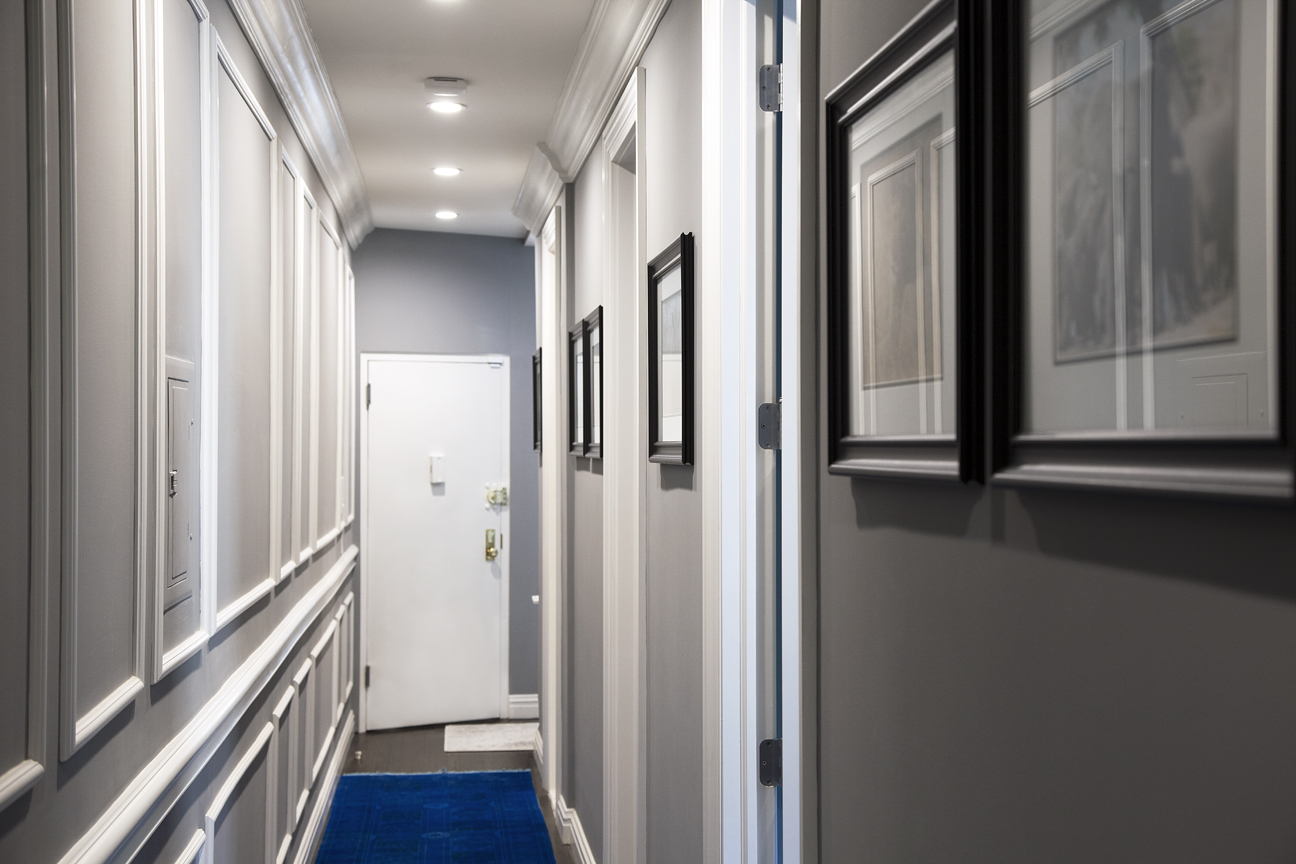 6. Moldings and millwork
No permits are necessary to add these decorative, architectural elements, which can have a big impact on how a space feels, giving it texture, character and often lending a bit of formality. Likewise, removing them can make your space look more modern as you can achieve a high impact when refinishing the walls and painting them, while also removing baseboards and trim. While this may not be everyone's cup of tea, design-wise it can certainly give an apartment a completely different look.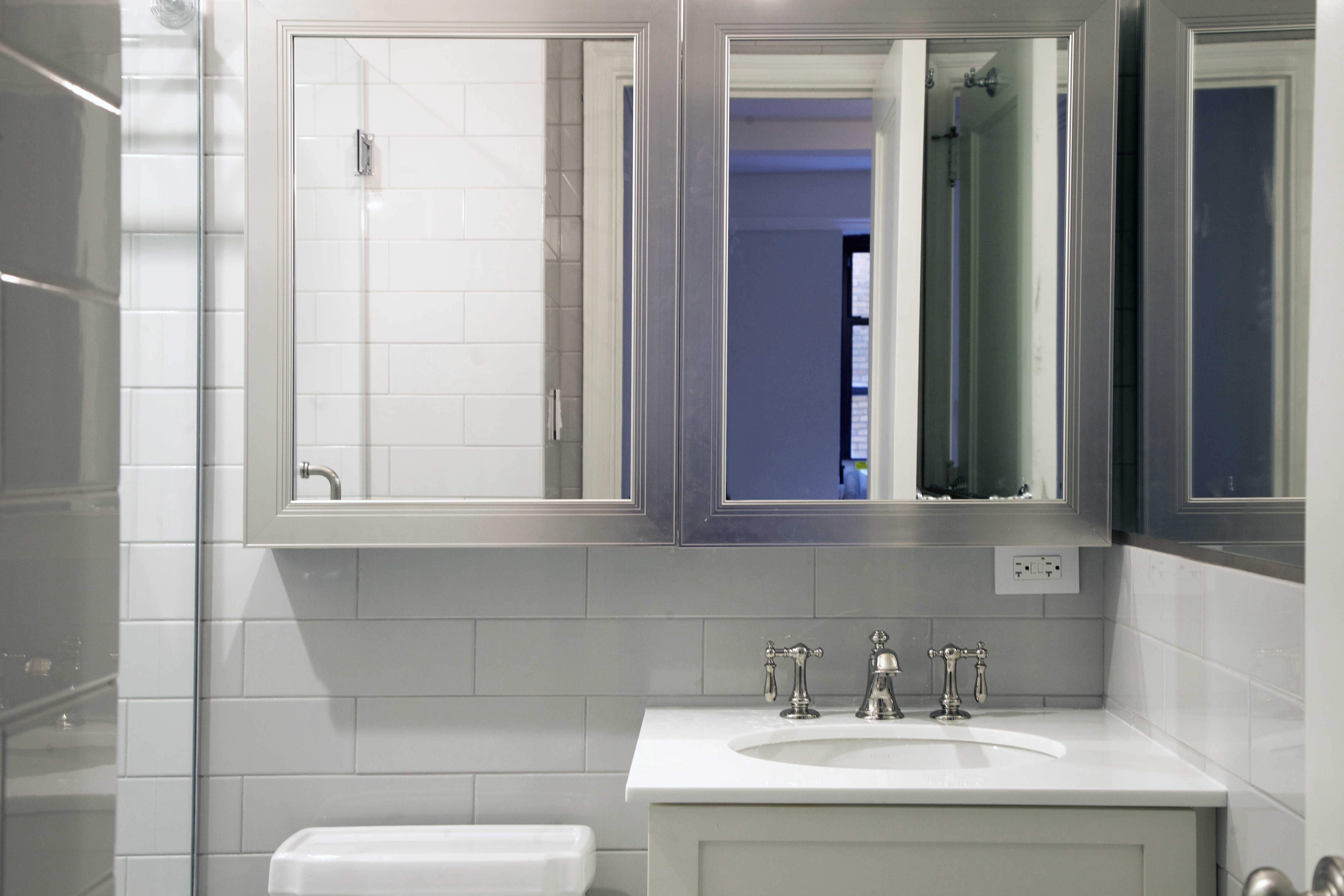 7. Install new bath fixtures
You can swap out everything but the bathtub as long as you don't change the location. And a new vanity, toilet, medicine cabinet, tile, towel bars and light fixtures is essentially a new bathroom. Thinking of replacing the bathtub for a shower? That's a no-no, as it would require a permit from the DOB.
8. The whole works.
A common type of non-permit project would include: new kitchen cabinetry, painting and decorating, bespoke millwork and refinishing flooring. Wallpaper or decals could be added and when thinking of kitchens, there are definitely high-end options of semi-custom kitchen providers that can help homeowners navigate the permitting process.
Every year, New Yorkers waste over $700M following the usual renovation process. Bolster is different, using a scientific approach to match you with the highest-quality professionals and financially guarantee your project is delivered beautifully for a fair price - all at no extra cost.
To start your major home renovation project, visit bolster.us or call (929) BOLSTER.
 
Brick Underground articles occasionally include the expertise of, or information about, advertising partners when relevant to the story. We will never promote an advertiser's product without making the relationship clear to our readers.