Even if you've pulled off a New York City apartment renovation, remodeling a home outside the city is a slightly different ballgame. While you won't need board approval —and most cosmetic work, like painting the walls and refinishing floors, generally doesn't require a permit at all—renovating from afar means giving up, at least in part, the security of boots-on-the-ground supervision.
Don't be deterred.
"With the right contractor and a really good communication system, it's absolutely do-able, " says Jean Brownhill, founder of Sweeten, a free service that matches homeowners with screened general contractors in NYC and surrounding regions, providing support until the project is completed.
The experts at Sweeten offer these tips for successfully renovating in absentia:
1. Choose a long-distance-friendly contractor 
Like any renovation job, the success of your project rides largely on the shoulders of your contractor. Make a point of meeting with at least three candidates in-person and onsite, so you can compare portfolios of past work (to get a sense of what types and quality of work a contractor has done) in addition to their bids. Beyond price and portfolio, consider the following: Does the person communicate well? Have they completed the type of work you want done? Have they received positive reviews? Can you imagine working with this person for the duration of the project?
If possible, speak to at least one such long-distance client as a reference. If that is not an option, ask the other references, "Based on the contractor's communication skills, could you imagine working with him remotely?"
"Whether you're renovating in New York City or surrounding areas, Sweeten facilitates the matchmaking process by pairing homeowners with contractors best suited to their individual project," says Brownhill. "We also supply a budget estimator that looks at the details of your renovation"—think space, extent of work being done, level of finishes, square footage—"and calculates an estimate range so you can get an idea of what your project might cost." 
2. Set up a solid communication system and schedule 
Since you're not going to be able to oversee every step of your renovation in person, you'll need to set up easy ways to communicate remotely, as well as a detailed schedule with your contractor. Communication will take the place of site visits, so it's important to get it right. Discuss ahead of time how you'll interact: Via frequent texts with photos? Detailed daily emails? Weekly calls by phone, Skype or FaceTime, with photos sent in advance? Some clients install drop cams (similar to a time lapse or security camera) to check in on progress.
"A contractor might be terrific face-to-face, but his email or texting style may not be as great," says Brownhill. She recommends testing out your intended method of communication once or twice before signing the contract to make sure it works well for the both of you. Ask if there will be additional fees for this regular check-in routine from afar.
Your contract should include a schedule and timeline of major renovation milestones (which, depending on the scope of the work, may include demolition, framing, electrical/plumbing, installation, drywall, major deliveries, etc.). Use this as a guide for checking in with your contractor, and make sure to include clear communication expectations in the contract, so that you are both on the same page. Payments are usually tied to contract-signing, demolition, start of installation and final sign-off.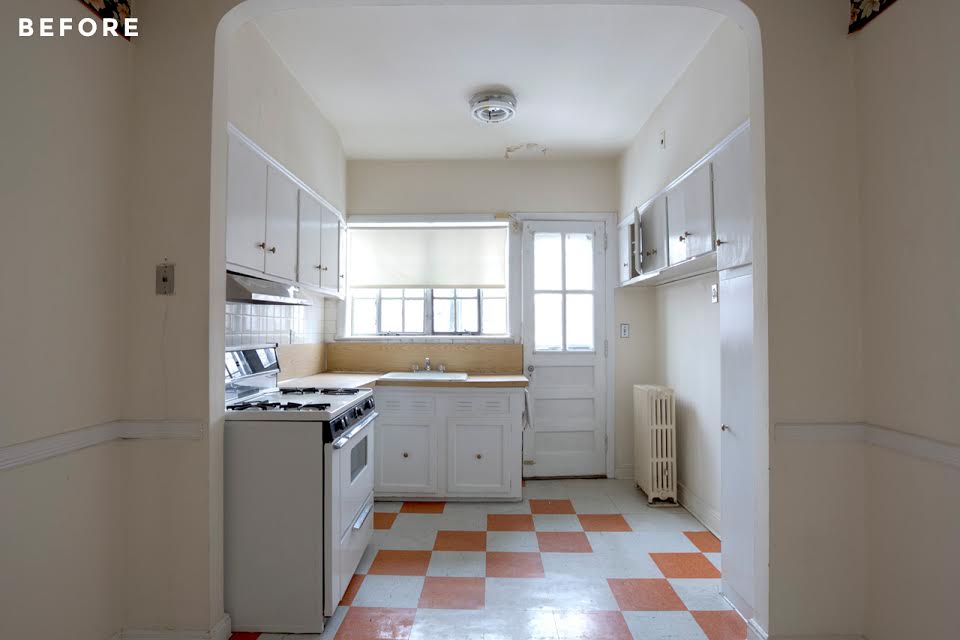 3. Schedule your site visits
Ideally, you should aim to visit the site four times: (1) to meet your contractor before hiring, (2) to walk through the site and create a to-do list together, (3) after demolition and before framing, and (4) after installation of cabinetry, floors, etc. and before finishes, such as counters, backsplashes and hardware.
If you can't manage four visits, go at least twice: Once to interview contractors, walk through the space, discuss the project and decide on your communication strategy, and the second time when the contractor believes the renovation is 90% complete, says Brownhill.
"At that point, you'll want walk through the site with your contractor to compile a detailed punch list of all things that still need to be done—outlets that aren't working, a door hinge that's on the wrong side, etc. From there, you can go back to working remotely," she says.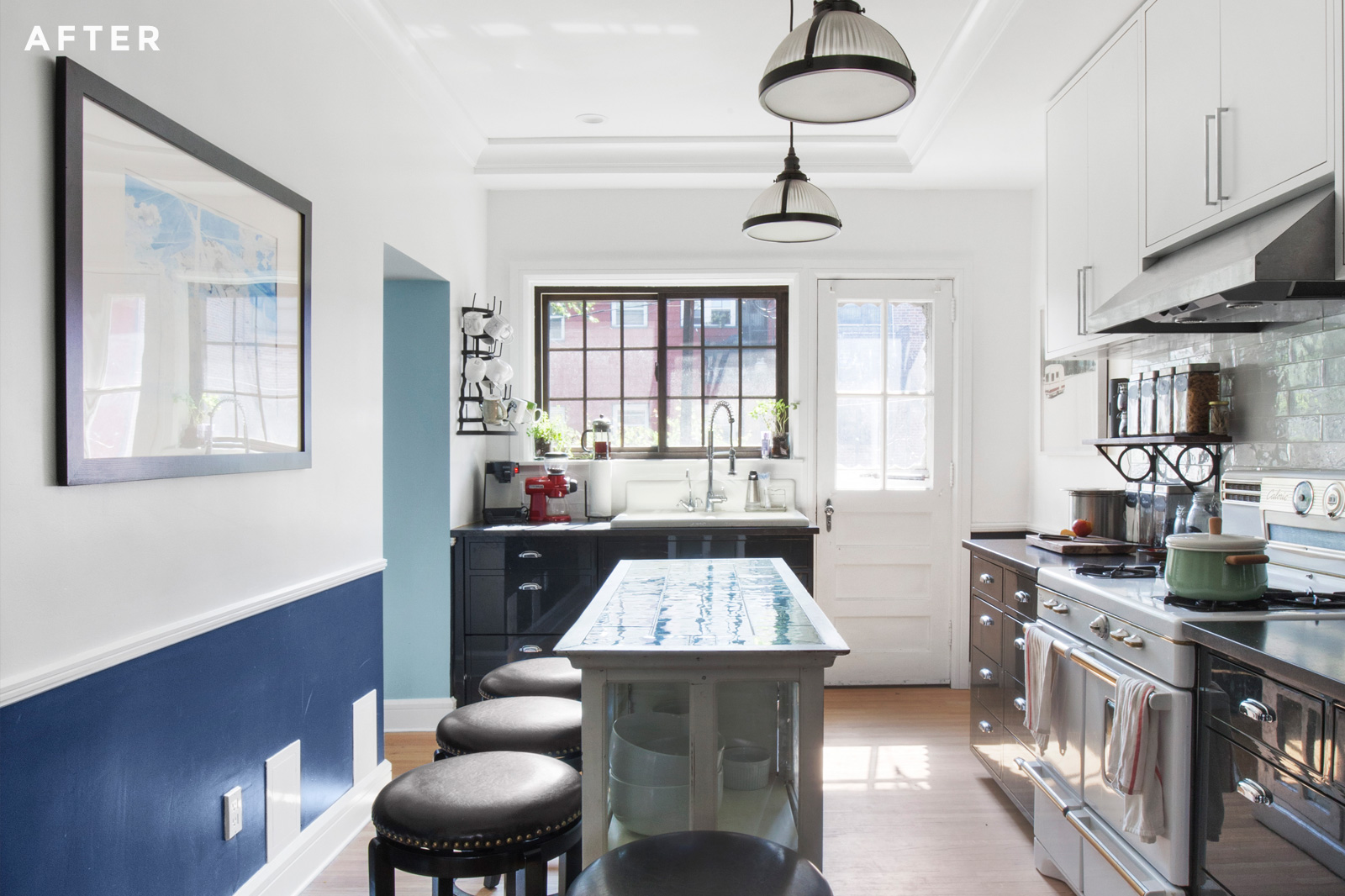 4. Get extra support if necessary
Large-scale renovation projects (those over $150,000) often involve a nearby architect or decorator who can help keep close tabs on progress when you aren't around.
For projects under $150,000, if your communication system with your contractor is solid, it's not really necessary to have someone visit the site, says Brownhill. Sweeten checks in with homeowners at the beginning, middle and completion of each project to help keep things on track and provide support—usually by smoothing out any rough areas of contact between homeowners and contractors or educating homeowners on specific areas of the renovation process—when needed. 
The bottom line: As with any long-distance relationship, the secret to a successful renovation from afar is clear and frequent communication. "I was living out of state throughout the project, so having a contractor who communicated as well as my Sweeten contractor did was key," reports one satisfied Sweeten client. "Between phone, FaceTime and a few visits, I always felt comfortable with the progress."
---
Named "Best Contractor Locator" by New York Magazine, Sweeten is an award-winning, free service that matches homeowners with the best general contractors for their renovation, with support from start to finish.
Brick Underground articles occasionally include the expertise of, or information about, advertising partners when relevant to the story. We will never promote an advertiser's product without making the relationship clear to our readers.