Those who have been through it understand that a major home construction project can be one of the most stressful experiences one can go through in life. Trying to sort out the necessary consultants and contractors, and understand the complicated approvals process can be totally overwhelming, but bringing in the right architect, at the onset, can completely change the experience.
"Especially in New York City, the residential construction process has become too unwieldy for the typical homeowner to manage themselves," says Paul Capece, AIA, co-founder of PACS Architecture, a New York City-based architecture firm that offers a simplified white-glove process.
Critical to their white-glove approach is the belief that the architect is uniquely qualified to coordinate the multiple trades involved in the renovation process. From decorators and engineers, to vendors and contractors, each party speaks their own language, and the architect is an expert interpreter.  
"The architect is a generalist," says PACS Architecture's co-founder Alex Shkreli, AIA. "Our design packages the client's vision for the project, but also creates a framework for the various consultants and team members to work within. It is our job to make sure that everyone works toward a unified goal."
"We oversee every aspect of design and construction through all phases of a major home renovation project. Our goal is to take the burden and stress of the renovation process off the homeowner, while ensuring design excellence that is executed at a fair price." says Capece.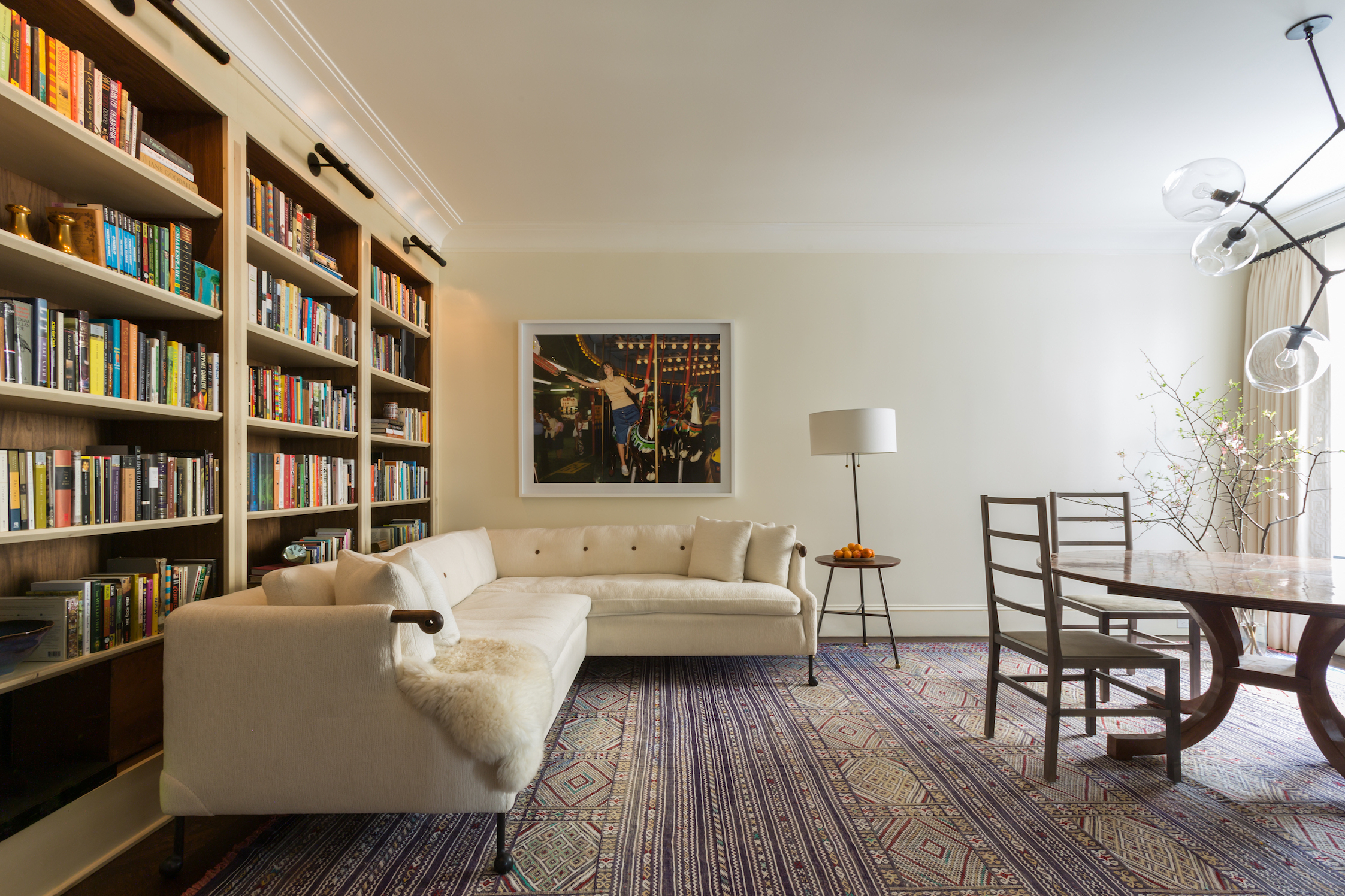 Get the renovation you want with a fraction of the stress
If you're doing a minor project, like a kitchen or bathroom renovation, it might make sense to hire a contractor directly to take the lead. But that's rarely the right way to approach a major renovation. 
"There are too many variables at play, and the contractor has no way of knowing the entire scope of the work desired prior to the completion of the design," says Capece. "Their expertise is in the execution of a completed design plan, not in planning a project or creating a design from scratch."
This is where an architect like PACS can make a huge difference. 
"We often think of an architect as just one piece in the puzzle, but PACS is able to manage the entire process, from design and contract documentation through construction and sign-offs," says Shkreli. "Our heavy involvement in the construction phase allows us to buffer our clients from the nagging day-to-day needs of a major renovation, while heading off unnecessary change orders and delays."
From programming and budgeting to design and approvals, and throughout the bidding and construction process, PACS will remain your primary point of contact throughout your entire project.
How it works
PACS Architecture's white-glove service includes: 
Programming and budgeting (hard and soft costs)
Project scheduling (pre-design through construction sign-offs)
Phased design services (schematic design through construction documents)
Regulatory entity coordination and approvals (Buildings Department, Landmarks, co-op/condo board)
Consulting team procurement and coordination
Competitive bidding and negotiation coordination of all primary contractors
Full construction administration services, including requisition review and approvals
Project close-out, punch-listing, and sign-off coordination
Partners Alex Shkreli and Paul Capece have established a rich network of consultants and contractors suited to tackle the most demanding projects. They bid all construction work competitively and personally level all bids in order to insure a fair price. When requested, they sometimes also bid to contractors outside of the network, as homeowners sometimes prefer to use a builder that they already have a relationship with. Regardless of the selected contractor, the project will be handled with an exceptional level of care and professionalism by the PACS team.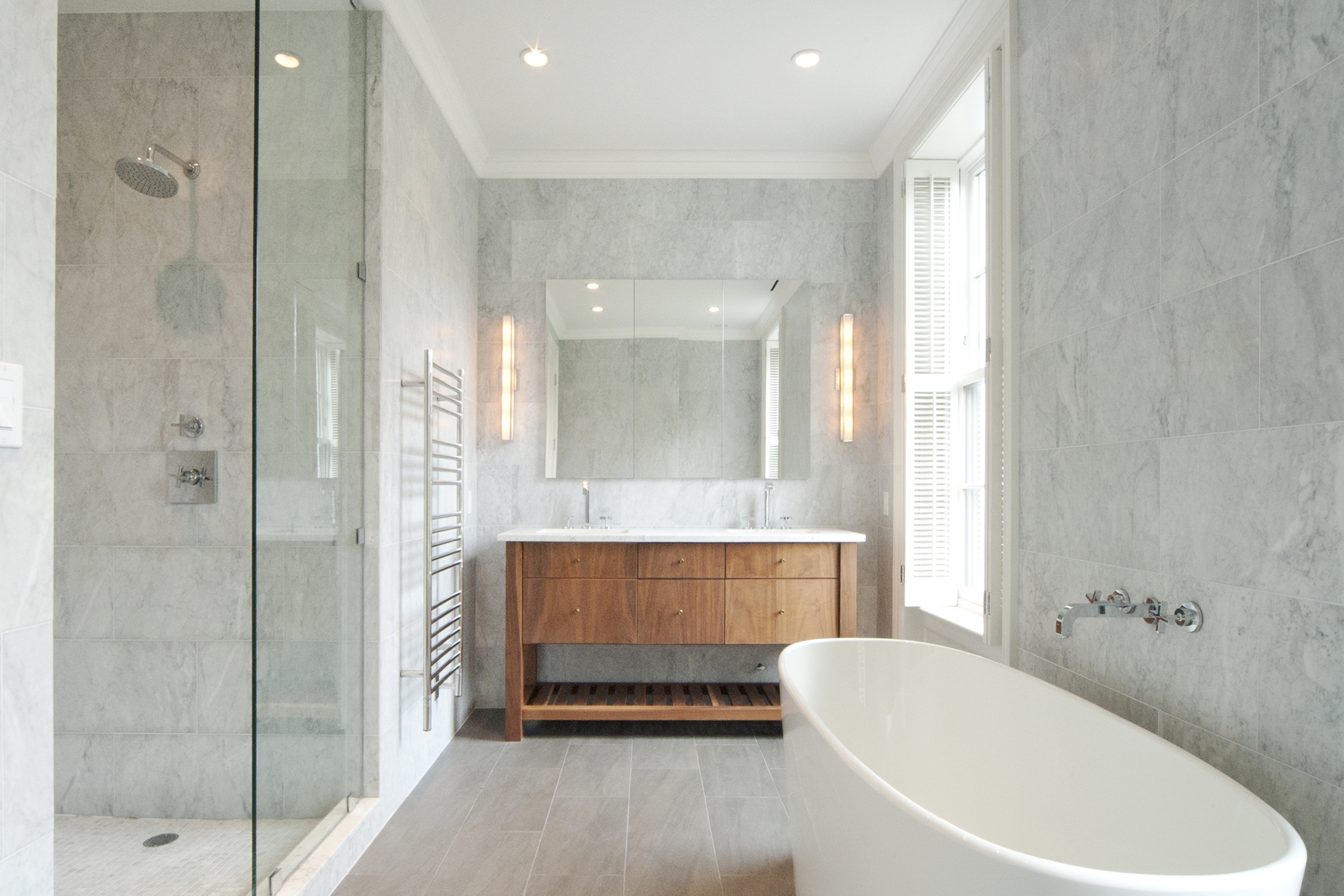 "The plan and bid process was very smooth, even enjoyable," says Nick Rigg, who hired PACS for a gut renovation of a four-story Brooklyn townhouse, above. "We moved in on schedule and on budget."
Changes are inevitable in any major renovation project: there are tons of variables in play, and no plan can be perfect. But PACS's holistic understanding of the process, from design to completion, can anticipate problems and take care of everything behind the scenes, reducing your financial and decision-making stress.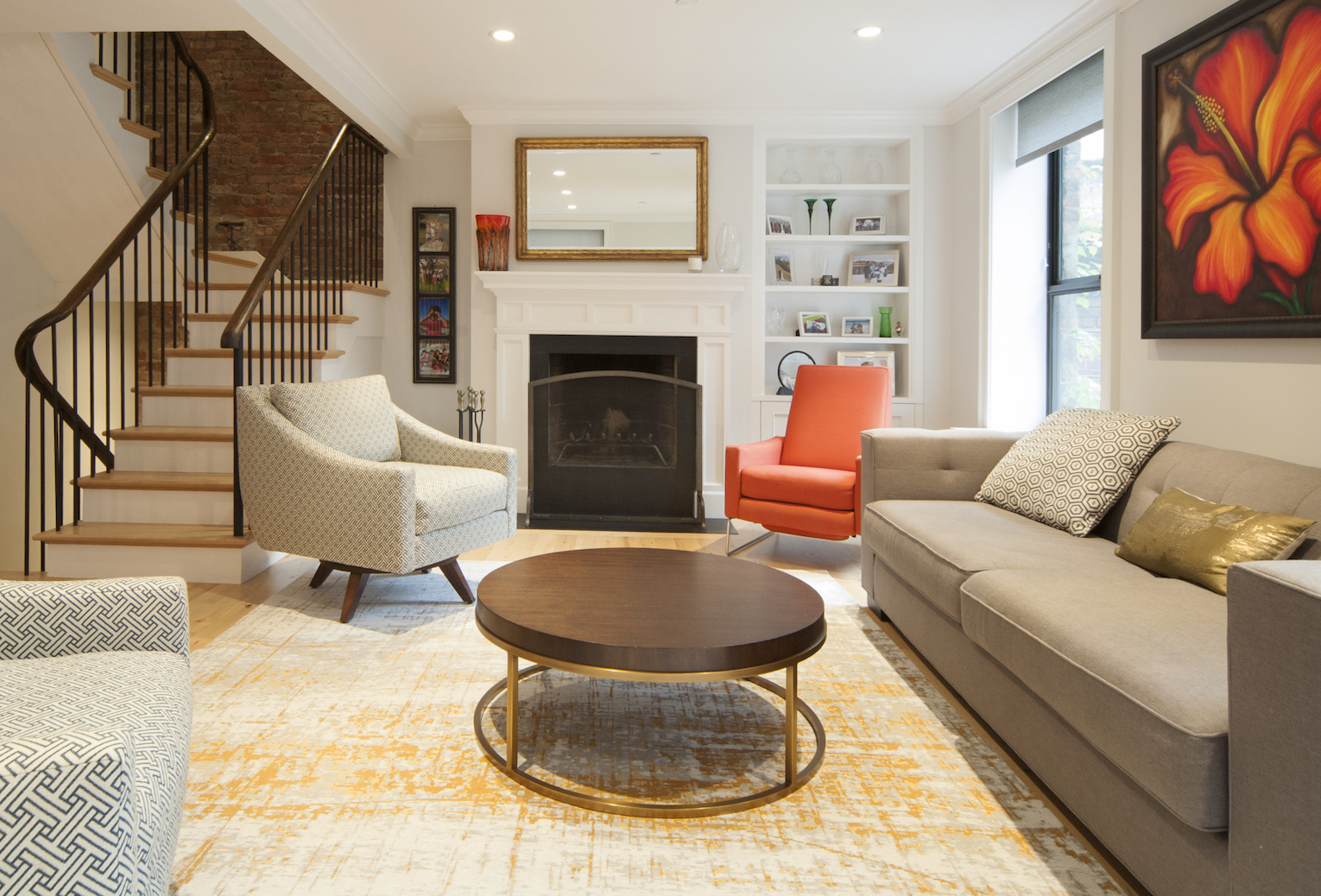 "For each change in scope along the way, the PACS team gave us low-, medium-, and higher-cost options to consider so that we had a variety of viable choices to choose from within the construct of the overall design," says Carol Giuliani, who hired PACS to transform a Brooklyn Heights carriage house, above, into something sleek and modern, while retaining its character and charm.
Ready, set, renovate
Major renovations never come cheap, but by doing things in the proper order, with the right team leader, you can avoid the unexpected pitfalls that cause many projects to soar over budget. And with full transparency, there will be no surprises—only anticipation for the results of your well-designed, high-quality, and hassle-free renovation.
Get started with PACS Architecture today by visiting pacsarch.com