Fake, or faux, greenery has come a long way since the days of the dust-covered plastic plants in your dentist's waiting room. Now, even those who don't have a green thumb can make their homes extra Instagram-friendly with the addition of some "nature."
But even casual social media fans know that often, the most striking plant in a space is a large-scale specimen, typically a tree. Unfortunately, these statement pieces are also the hardest to keep alive (we're speaking from experience). New York City apartments, with their challenging light conditions, don't make things any easier. And they're expensive: For a plant or tree of any decent size and quality, expect to pay at least $100. (Yes, you can get a large palm at Lowes or Home Depot for around $30, but that's more the exception; we've killed those too.) And, gentle reminder: a number of indoor plants are toxic to pets and sometimes even kids. 
All of this is to say: Fake trees are looking pretty good right about now. Brick Underground shopped around for large-scale plants that require little to no maintenance—a quick pass with a Swiffer every now and then is probably a good idea—that also do a decent job of looking like the real thing. No, they're not cheap—but they also don't die. 
Does the idea of having something other than the real McCoy in your decor make you recoil in disgust? Well, we'll ask you this: What looks better in your apartment? A strategically-lit faux plant, or that temperamental tree yellowing and dropping leaves on your living room floor? (Note that you'll also have to buy a planter or basket to house your plant, as they typically ship in basic plastic nursery pots.)
Fiddle leaf fig
The tree of Instagram interiors, the fiddle leaf has experienced a backlash, and the web is full of discussion of the next "it" plant (as well as queries on how to keep one alive). But if you still need to have one, here are some options.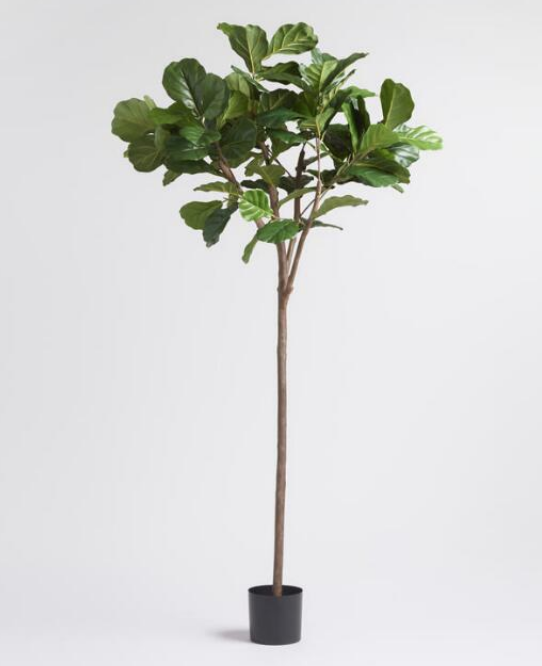 This faux fig has a review of 4.7 stars (out of five) from 183 users.
$180, Cost Plus World Market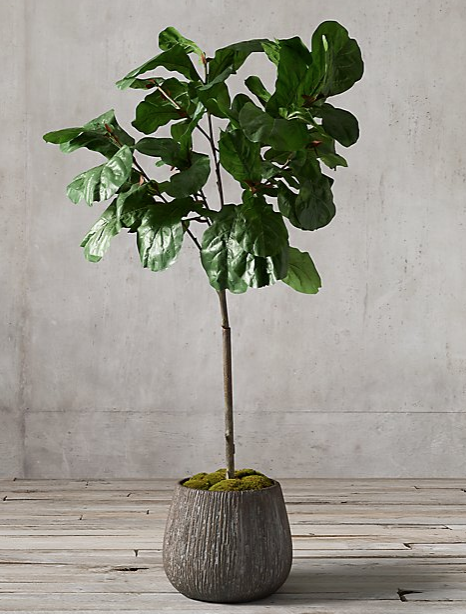 For a towering, deluxe version, this one from RH, Restoration Hardware is nearly eight-feet tall, hand-crafted, and features adjustable branches.
$695 non-members/$521 members, RH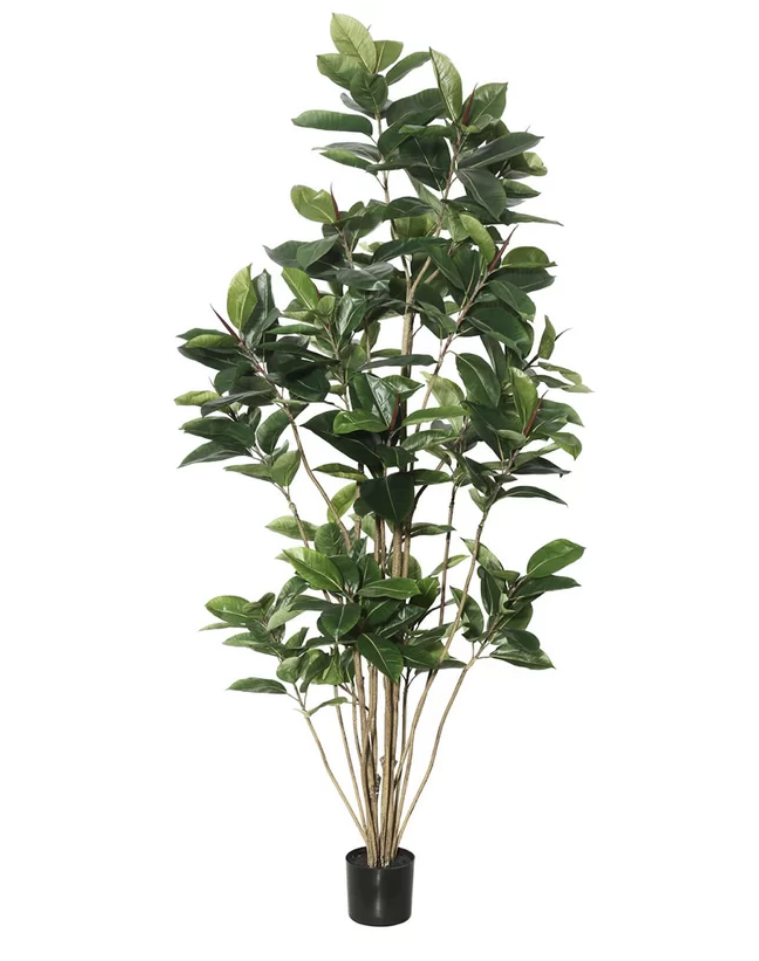 Rubber Tree
The Rubber Tree is picking up fans on the plant blogs. This plant has the advantage of having naturally waxy-looking leaves, making imitations all the more convincing.
$192, Wayfair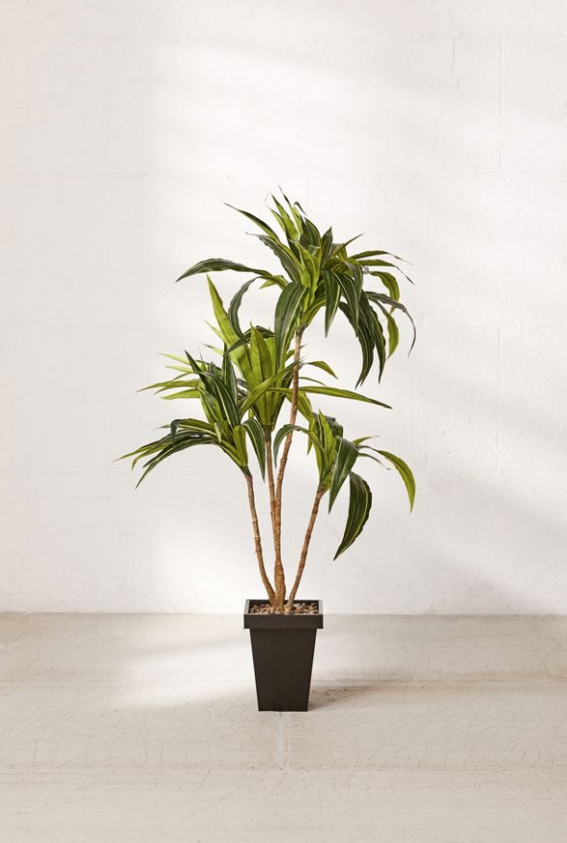 Dracaena
Also generating some buzz as the next Fiddle Leaf Fig, the Dracaena is related to corn, and has starburst-like arrangement. Design types like it for modern interiors.
$125, Urban Outfitters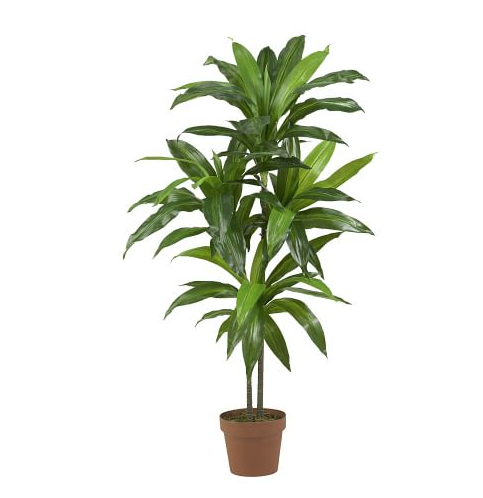 Here's an affordable four-foot one from Pottery Barn.
$69, Pottery Barn 


Bird of Paradise
For a truly tropical look, it's hard to beat the Bird of Paradise. Terrain has an especially verdant and majestic looking one.
$228, Terrain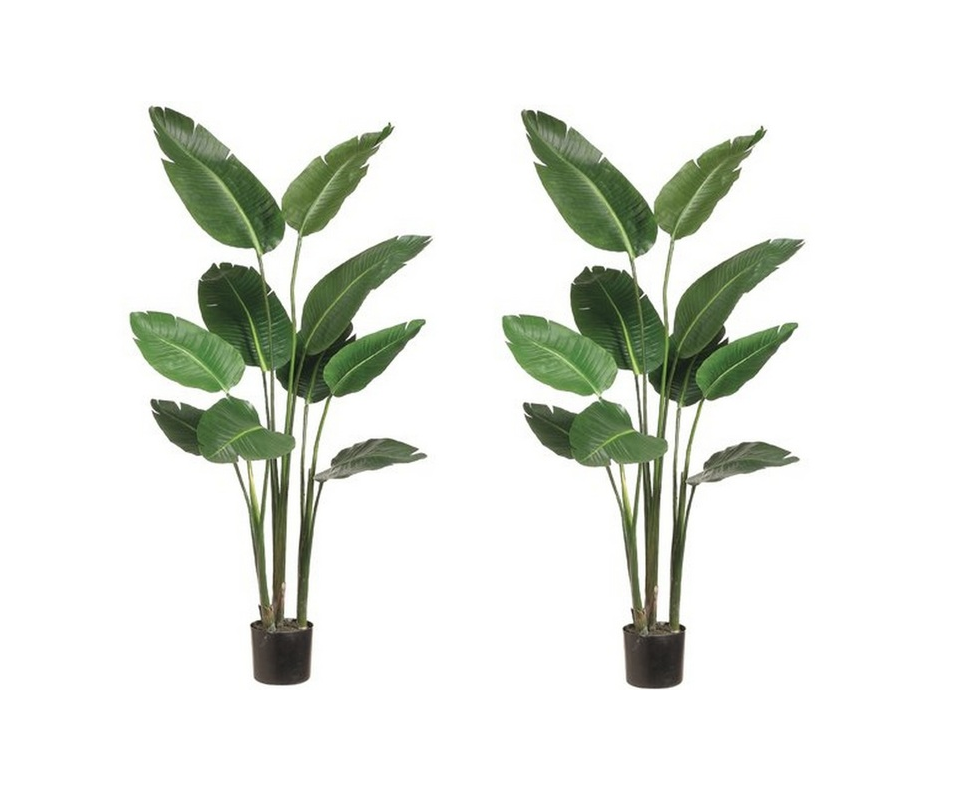 And here's a pretty good-looking two-fer from Silk Tree Warehouse, appropriately made of silk.
$170, Silk Tree Warehouse Company Inc.

Fan Palm
West Elm's Faux Fan Palm offers an updated take on the typical palm, and is hand-cut, silk-screened, and painted.
$139, West Elm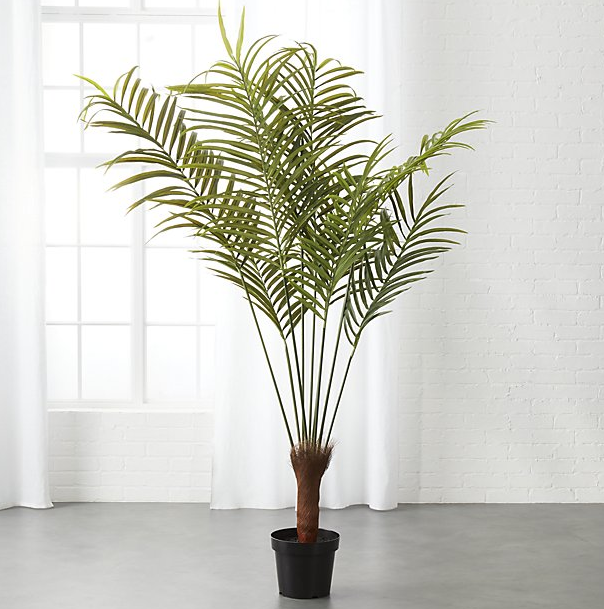 CB2's is lighter, airier, and 6 feet tall.
$249, CB2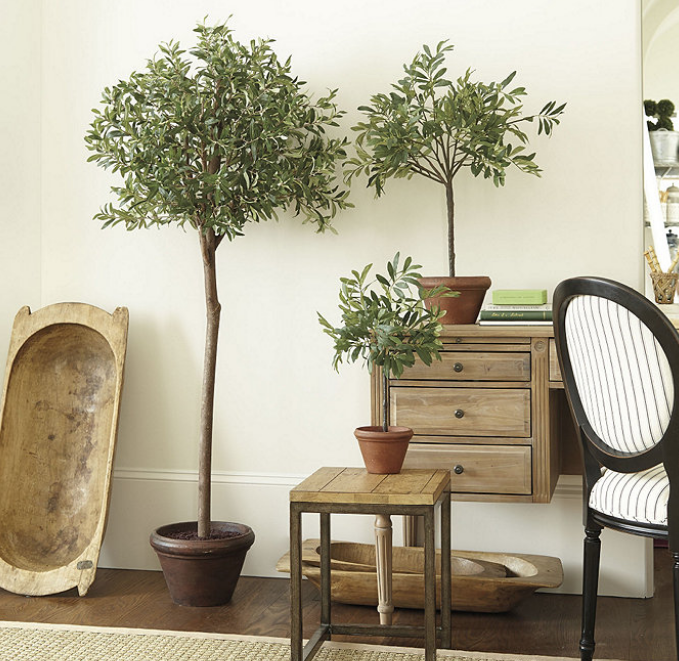 Olive Tree
This seems a hard sell to us (do people really grow these in the house?), but if you are longing for Tuscany, this olive tree from Ballard Designs is handsome and well-reviewed. It comes in tree-size and a smaller topiary form.
$262,Ballard Design
Brick Underground articles occasionally include the expertise of, or information about, advertising partners when relevant to the story. We will never promote an advertiser's product without making the relationship clear to our readers.