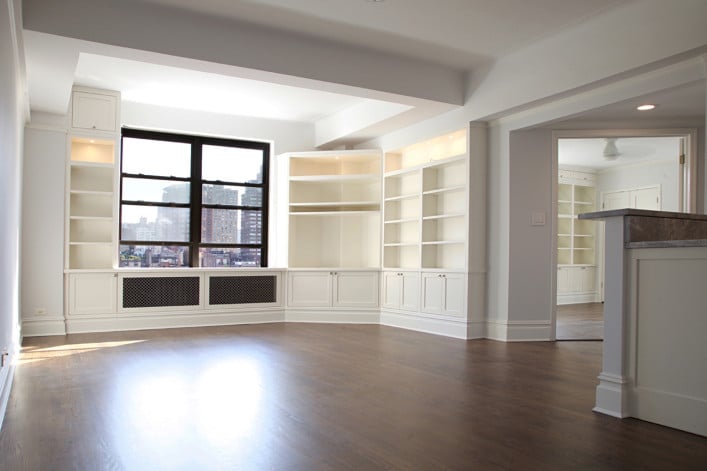 Not everyone has the mettle to renovate in New York City, but for strong-minded homeowners willing to work a bit more to live in the exact home of their dreams (not someone else's) it can be extraordinarily rewarding. The challenge is extreme, with, in the event of a delay, alternative housing potentially running a few thousand dollars a month. 
"First-time renovators are more vulnerable since they can get a number of close friends and relatives who have already renovated acting as advisors for a project. Everyone has a friend that is or knows an architect," says Anna Karp, co-founder of Bolster, a New York City company that matches homeowners to reliable contractors and architects, vastly simplifies the bidding process, and financially guarantees that each project is delivered on time, within budget, and to each homeowner's specifications.  
Below, advice from the experts at Bolster that every reno newbie should heed:
1. Have a plan, and enlist help as early as you can
"Timeframes matter," says Anna. "The sooner you get planning, the more prepared you will be for the entire process and the myriad elements beyond your control such as Department of Buildings and landmark codes, regulations and permitting, as well as, if you are in a co-op or condo, the approval process of your individual building. Your architect and contractor can help provide this crucial information, and in the unfortunate event that you discover you cannot do the renovation you hoped, it's too expensive or too complicated, you will still have the opportunity to renegotiate."
Getting ahead of the process at the start can save you significant money (and grief) on the back end. Closing and moving costs are common expenses overlooked when calculating the cost of a move. But carrying costs—such as paying for two places to live and storage for your belongings when you can't move in because your renovation is delayed—can be both significant and painful.
Other individuals to reach out to include the building super (whose buy-in will be crucial to making sure your renovation goes smoothly) and other residents in the building. Don't be afraid to knock on doors and ask to see how others have used and/or adapted the space, as well as any issues they might have had with their own projects.
TOP TIP: Reach out to your board to find out if they allow renovations of all types. Sometimes, building co-ops can halt renovations due to matters that are unforeseen to homeowners.
Living in any space undergoing any kind of major renovation isn't manageable, so be sure to make arrangements for where you will stay while work is being done.
Finally, says Anna, "One of the smartest things you can do before your renovation begins is make all your decisions—on design, fixtures, etc.—in the pre-construction phase. That way, there are no surprises in price, materials, labor and time. By using Bolster's Design and Build product  to help plan and manage your renovation project, you can guarantee that your budget determines your design, not the other way around."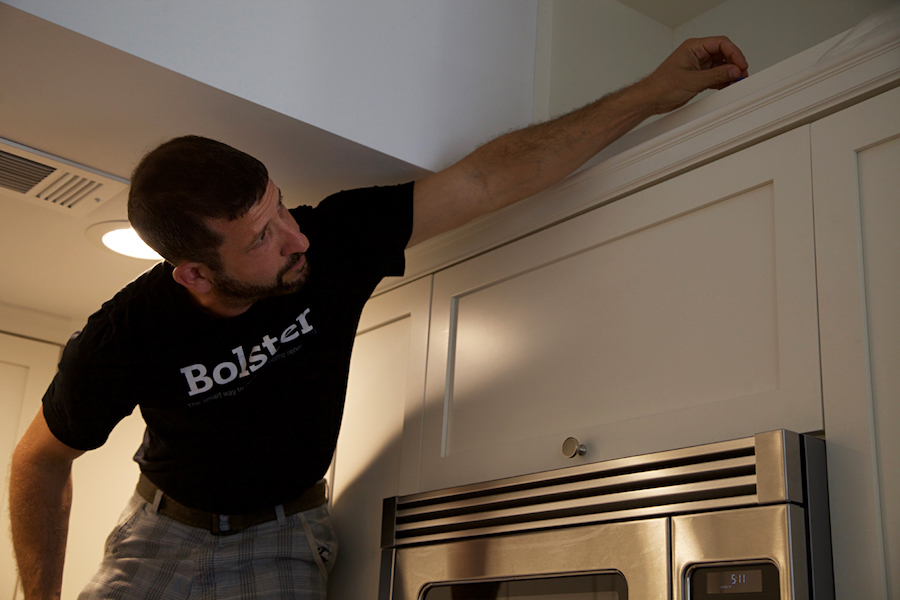 2. Hire a team, not individuals—and do it simultaneously  
To manage costs and keep your renovation streamlined and efficient, it's best to hire an architect and a contractor at the same time to work together.
"In a traditional renovation process, it's common for people to hire architects first, and then a contractor when design is complete—a game plan which can lead to considerable costs and delays," says Anna.
In the regular Design, Bid, Build model, for example, an architect might submit a design for a project for owners that expressed having a a $500,0000 budget, that a series of contractors invited to bid at a later date price out at $800,000 or $900,000. Dealing with a discrepancy like that takes time, and often requires making decisions about what to cut from your initial, ideal design. (Not a pleasant experience.) That cut in scope can then cause a ripple effect on the design, leading to re-designing at a cost for the homeowner.
"Bolster enables the owner, architect and contractor to work together from the outset of a project, with a client's preferences for a job simultaneously informed by the knowledge, experience and expertise of those professionals," says Anna. "For example, if a contractor is involved with the design process, they can offer real-time pricing, as well as valuable real world experience executing architect's designs and a cultivated network of suppliers. This dynamic and transparent process not only saves money—an average of $58,000 per project—but also reduces delays."
Bolster's vetted contractors also price jobs to complete them, not win them. "Our contractors don't low-ball an estimate just to secure a contract," Anna says. "This means you get detailed, realistic and accurate estimates before work has begun and the risk of change orders during the building process is significantly reduced."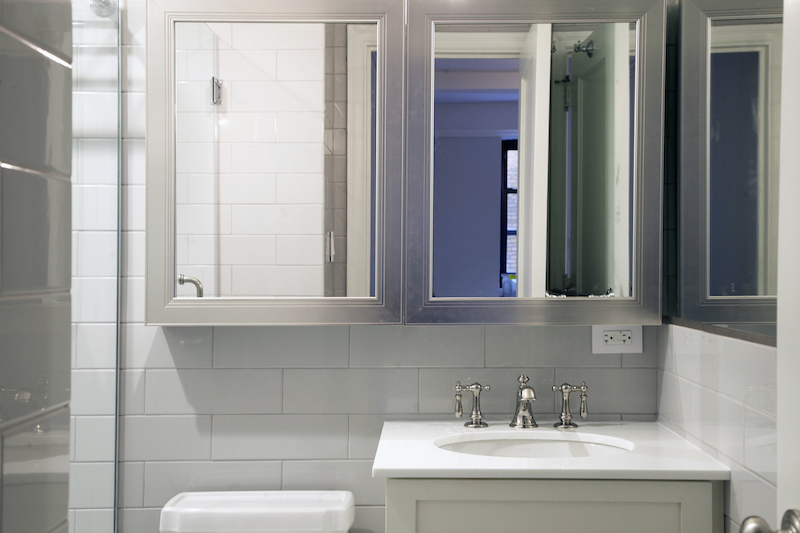 3. Learn to speak the language
The more educated you can be about the design and building process, the more time and money (and frustration) you will save yourself.
During the renovation process, you will inevitably need to outsource hundreds of decisions to your professionals. However, for critical decisions such as tiles, appliances, fixtures, etc., it's important to not only select them yourself, but to go and see them in person. (Even the most savvy online shoppers can be unpleasantly surprised with their choices when they arrive.) Remember: you will have to LIVE with these choices.
By doing so, not only do you know exactly what you like and want, you also save money by making the most of your architect's time. Being educated about the essential raw materials of projects also empowers clients to have more productive conversations with vendors. Finally, if you are aware of the family of products you select for a kitchen, you can be on the lookout for sales, which are likely to happen during the course of your renovation.
One of the most valuable skills you can have during any renovation process is the ability to "speak plan." That is, being able to look at a 2D drawing and understand what that looks like in 3D. One area where this is especially helpful is determining the "usability experience" of proposed elements. A kitchen sink may look fine in a rendering, but comparing its dimensions to your existing sink—by taping out the new measurements alongside it—will give you a clear sense if the new one works for you. And you are the only one who can determine that.
There's lots of information to absorb in the planning process, so it's also a good idea to take notes or record conversations with your architect. That way you can recall why things are the way they are and be a more informed participant in your renovation.
Additionally, the more you understand about your plans and how you arrived at them, the more you will feel comfortable raising questions or pushing back on design elements with your architect. 
4. Ensure budget dictates design
"The best way to ensure your renovation matches your initial plan while also costing what you're willing to spend is to let your budget dictate your design, not the other way around," says Anna. "The traditional renovation process of hiring professionals in isolation inevitably leads to delays, change orders and unnecessary, often significant costs for renovators. Bolster's innovative process connects seasoned architects, experienced contractors, and clients to create renovation plans that are delivered on time and within budget."
---
Every year, New Yorkers waste over $700M following the usual renovation process. Bolster is different, using a scientific approach to match you with the highest-quality professionals and financially guarantee your project is delivered beautifully for a fair price—all at no extra cost.
To start your major home renovation project, visit bolster.us or call (929) BOLSTER.
Brick Underground articles occasionally include the expertise of, or information about, advertising partners when relevant to the story. We will never promote an advertiser's product without making the relationship clear to our readers.