Improve
Have questions about parking garage inspections? Sign up for a building safety webinar
The garage collapse at 57 Ann St. focuses attention on NYC's Local Law 126
New Local Law 126 requires periodic inspections of parking structures
Webinar to discuss the inspections and local laws building managers need to know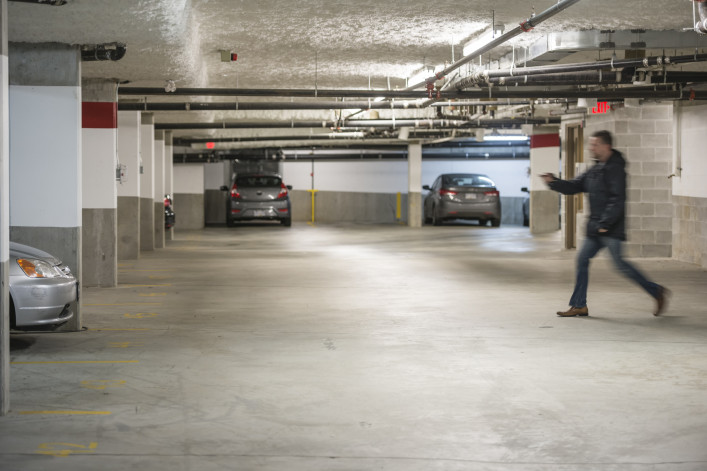 RonTech2000 via Getty Images
Before the partial collapse on Tuesday of a parking garage in Lower Manhattan that killed one worker, you may not have given much thought to your apartment building's garage.
But the collapse at 57 Ann St. focuses new attention on building safety inspections required by New York City—and many co-op and condo residents are concerned about the safety of their own garages.
To help understand the inspections and Local Laws that building managers need to know, property management platform Super is partnering with Brick Underground along with engineering and architecture firm O&S Associates for a building safety webinar at noon on Thursday, April 27th. To register, go here.
At the upcoming webinar, O&S will show photos that depict the kind of damage to look out for in parking garages.
This week's collapse "has crystallized the importance of the many safety checks required by NYC," says Lindsay Liu, co-founder and SEO of Super.
These inspections "often feel like a burden, but recent events reinforce how important compliance and city regulation is in ensuring building safety and property value," Liu says.
The webinar will also focus on NYC's new Local Law 126, which requires periodic inspections of parking structures, Liu adds. 
LL126 is being rolled out in phases starting with Lower Manhattan. The law will require owners of parking structures to have their garages inspected every six years and file a report with inspection results to the Department of Buildings.
According to The New York Times, the garage at 57 Ann St. was due for inspection this year.
Garage maintenance often an afterthought for buildings
Problems are typically not addressed in a parking garage unless they become critical, such as concrete falling, says Prabhu Perumalsamy, principal at O&S.
New Yorkers "allow conditions to progress in parking garages more than they ever would in other parts of their buildings," Perumalsamy says. "For example, if your ceiling is leaking, you get on the phone immediately to management." On the other hand, Perumalsamy points out, leaks are often tolerated in parking garages "for years, just as long as they don't damage the cars."
What to look for in a parking garage
One of the problems garages can face is called concrete spalling, which is when the material is cracked and the surface is coming off in flakes. It can be caused by exposure to the elements, such as cycles of freezing and thawing. There were open violations for the 1925-era building at 57 Ann St., including where the Department of Buildings discovered cracked concrete, which it described as "defective."
The garage underneath the Champlain Tower South in Surfside, Florida, which collapsed in 2021 killing 98 people, showed abundant concrete spalling, among many other problems.
Another consideration is weight. Andrew Wilson, principal and QPSI (qualified parking structure inspector) at O&S, points out that new car models are getting heavier each year, and that's a problem for parking garages.
"In NYC, most garages have height limits but no one looks up the gross weight limit for the floor," he says.
In a stand-alone garage like 57 Ann St., the structure supported its own weight—and the number of cars on its roof is being investigated.
However, when a garage serves as the base of a building, it is supporting its own weight plus the rest of the building above it, Wilson points out.
Parking garages where owners and renters park their own cars have a Certificate of Occupancy that limit the number of cars that can be parked safely.
For the building safety and Local Law 126 webinar at noon on Thursday, April 27th, sign up here.
Brick Underground articles occasionally include the expertise of, or information about, advertising partners when relevant to the story. We will never promote an advertiser's product without making the relationship clear to our readers.