Bricktionary
What's the difference between Carrara and Calacatta marble, and how do I tell them apart?
If you can't tell the difference (or didn't even know there was one) between Calacatta and Carrara marble, you are far from alone.
A lot of people have trouble telling these two classic Italian white marbles apart. They just know they want a bath that makes them feel like they're on vacation when they're right at home. So here's what to look for when you're planning your dream bath or kitchen.
Calacatta marble "has a warm, creamy white background with dramatic taupe, gray, and often gold veins" that thread through the stone, according to architect and designer Barry Goralnick.
"The veins of Calacatta typically form an organic pattern, which gives it its richness," Goralnick says. "In contrast, Carrara marble is a two-tone cool, white, and gray stone that has a spotted background, as well as spidery veins."
If you like the look of white Italian marble but not the cost, he suggests a stone called Bella from AKDO, which mines it in Turkey.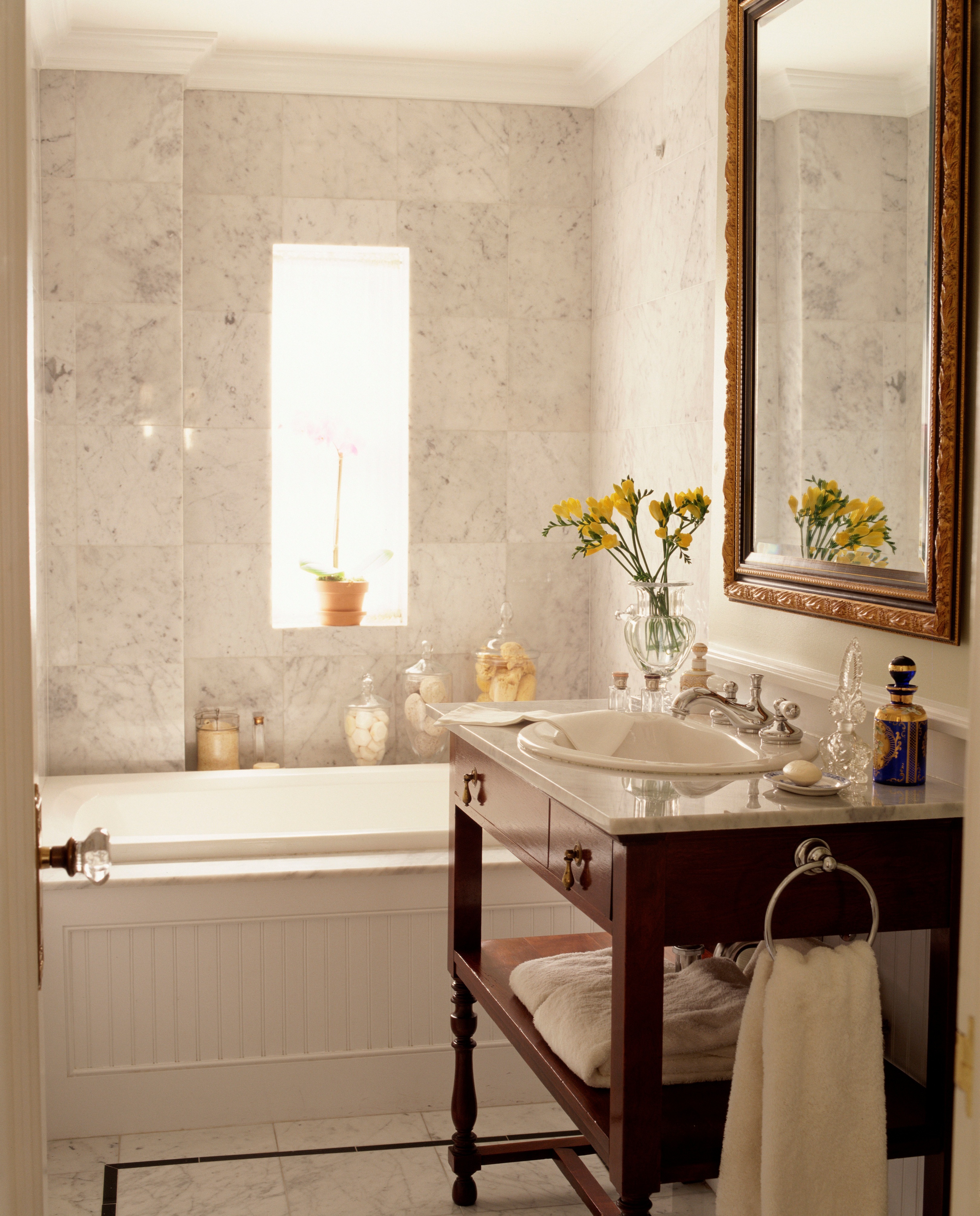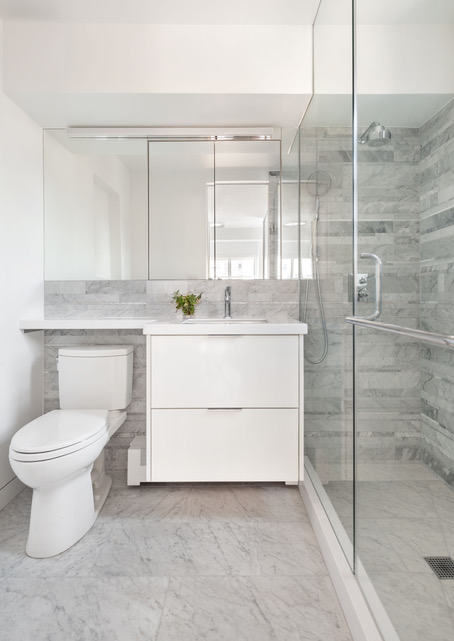 Carrara and Calacatta are priced differently, but on average, the price per square foot for Calacatta is approximately four to six times higher, says Gretely Aasmäe of ABC Stone, a Brooklyn-based supplier.
According to HomeAdvisor, Carrara marble runs $40 per square foot, while Calacatta runs $180 per square foot.
"Calacatta tends to be desired more, but we sell more Carrara," Aasmäe says.
You can use them interchangeably, she says.
"For as their application and use, they tend to work pretty similarly. You might want to double check with your fabricator and see what their experience is with the material, but typically there should not be a very notable difference," she says.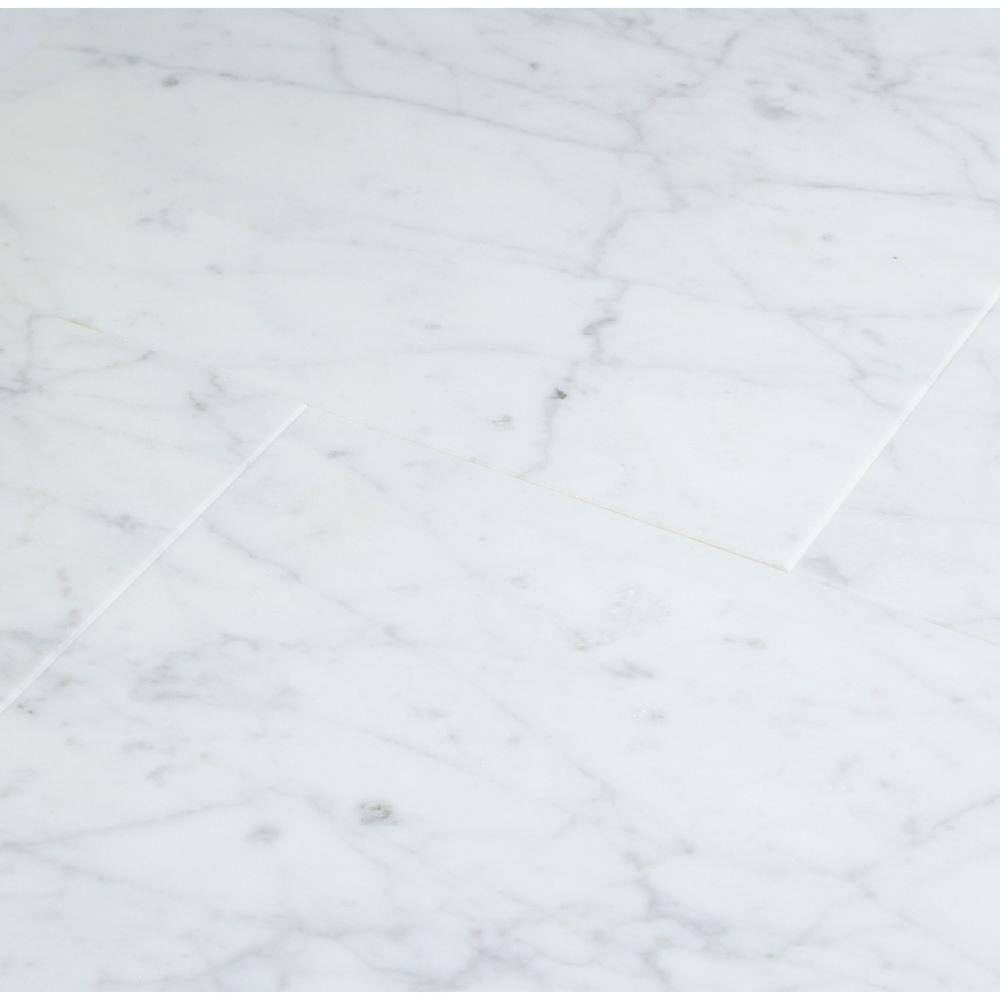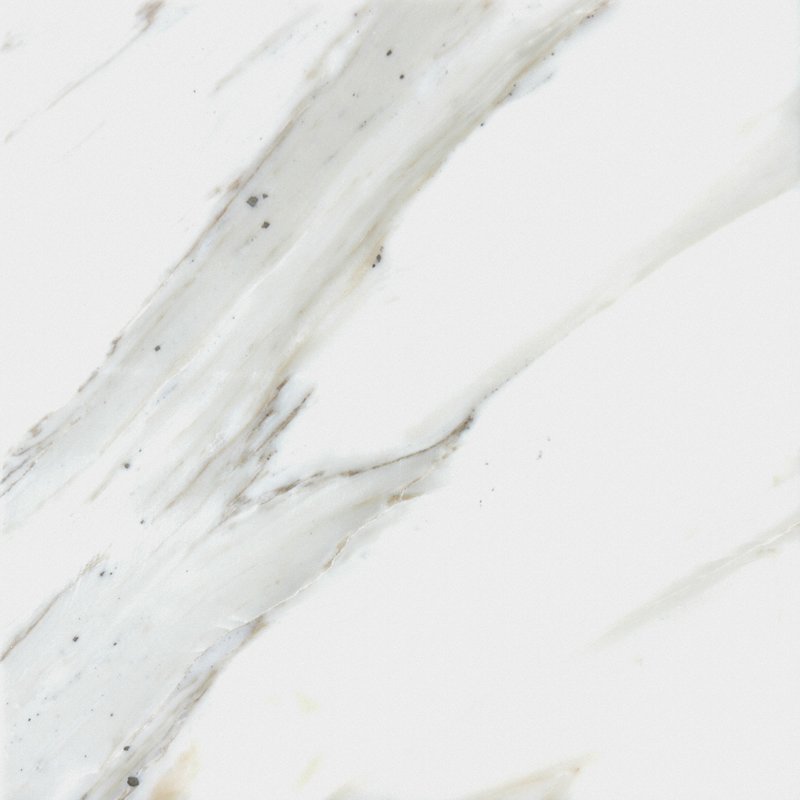 While a white-marble look appeals to someone who wants a classic look, clients don't always know specifically which marble they want, says Carly Cannell of architecture firm Weetu. And sometimes, they don't know how hard it is to get, either.
She had a client come to her recently who wanted an all-marble master bath that looked like a luxury hotel suite. The client showed her a photo from Pinterest that featured a very white Carrara marble.
But all-white Carrara is getting harder to come by, as quarries are digging up the snowier stuff to meet demand, and so the marble that's available now may have more gray in it.
"Typically, when I have a client interested in using white marble, you have to have a love for the natural qualities of stone," she says.
That means embracing the stone for what it looks like, veins and all.
Brick Underground articles occasionally include the expertise of, or information about, advertising partners when relevant to the story. We will never promote an advertiser's product without making the relationship clear to our readers.