New York City is constantly reinventing itself. Sometimes it can feel like there are more cranes than cabs. So the eternal question remains, in this city where sleek glass and steel towers compete side-by-side with the squat and sturdy structures from decades past: How do you build for the future, while not overwhelming the principles of the past?
"It's important to pay tribute to the building that you live in," Bolster architect Jessica Wetters says. "We can't build in the same way today that we used to. When you preserve that old construction, there's history and beauty in that."
Bolster COO and co-founder Anna Karp agrees, "I feel cozy when old and new are intertwined. I feel reassured when I'm in a space that nods to history. By understanding the past, it makes the present better."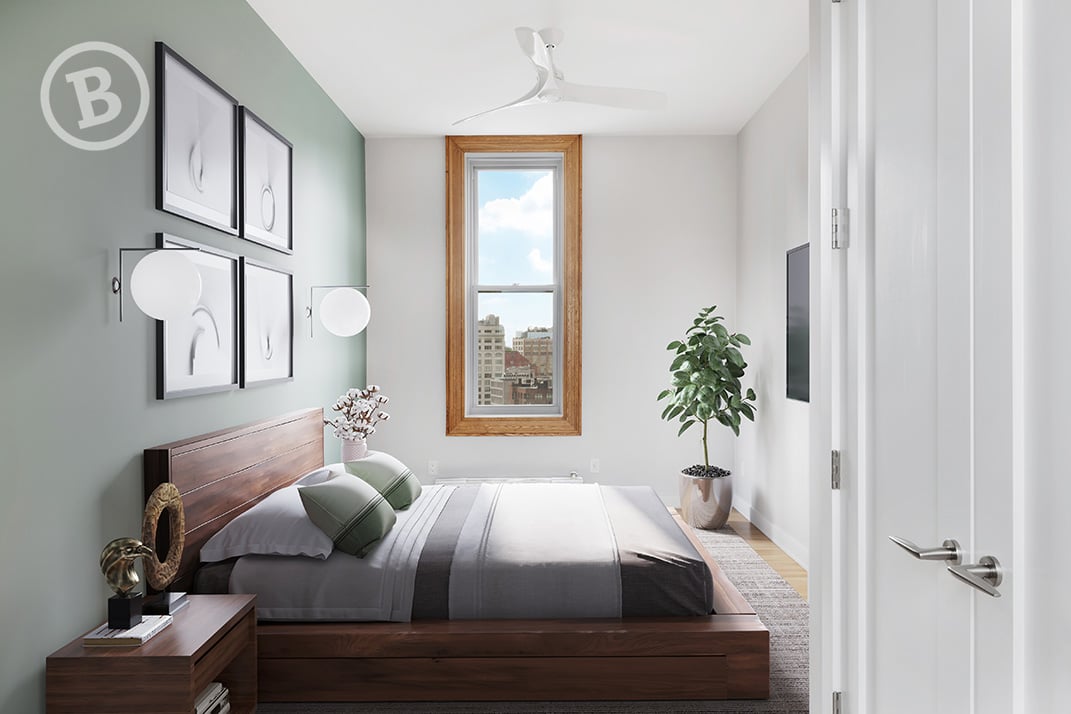 Professionals caution not to overdesign and attempt to make a statement over every square inch of the home. Jessica says, "Old and new should complement each other so that there's a quiet cleanness to the space.  Good design should focus your attention on a deliberate place. When loud and garish contemporary design competes with the old, beautiful parts, it usually fails."
NYC Renovation Calculator
What's this?
About Bolster's NYC Renovation Calculator: Bolster's Renovation Calculator enables you to easily calculate the estimated cost of a major New York City renovation. All you'll need to know is 1) the scope, complexity, and type of your project, 2) the quality of your desired finishes, and 3) the area being renovated. [Hint: Bookmark this page for easy reference!]
About Bolster: Bolster is a New York City design-build firm that delivers a seamless, radically transparent renovation experience--beginning with a line-by-line cost estimate that empowers you to plan your scope, budget, and schedule.
Standard: The quality of the finish is acceptable with attention to detail but reliant on big-box store sourced cabinetry, MDF etc. 
Mid Range: The quality of the finish is good (grade A) with attention to detail but reliant on big-box store sourced cabinetry, MDF etc.
High Range: The quality of finish is high (grade AA) and customized with fine finishes and materials being used that can last years, if not a lifetime.
Upscale: The quality of finish is the highest possible (grade AAA) and labor-intensive, with every surface bespoke, new, and beautifully finished.
Low: Simple design, no layout or structural changes, elevator in building.
Medium: Average design, moving of some systems and/or structural changes, no elevator in the building.
High: Complex design, complicated engineering, lots of logistics (e.g. boom lifts, suspended scaffolds, etc.), dangerous working conditions.
Small: Changes to surfaces only (e.g. painting, tiling).
Medium: Small + Changes to the finishes themselves (e.g. removing plaster, replacing flooring etc).
Large: Small + Medium + Changes to the building's infrastructure (e.g. replacing all systems, walls, floor joists etc).
Design & Build: Full architectural services including schematic design, design development, construction drawings and approvals from the DoB and full build services.
Build with some Design: Full build services and some design with minimum compliance.
Build Only: Full build services with no design input (performed by another architect or not required at all).
Project & Site Management
0
0
Workers Comp Insurance
0
0
General Liability Insurance
0
0
Start Your Project With Bolster
This was the approach that Jessica took with Bolster homeowners Jeff and Paula for a recent gut renovation of their Tribeca loft. Even as they completely rearranged the floor plan, it remained paramount that the redesigned home feature elements of the original construction.
Bolster is the world's first Smart Renovation company, utilizing root cause and quantitative analysis technology, to identify, measure, and quantify the performance risk on every project.  This reliance on data allows the company to absorb 100% of that risk freeing up homeowners like Jeff and Paula to collaborate with Bolster's architects, designers and builders to create a beautiful finish on their renovation.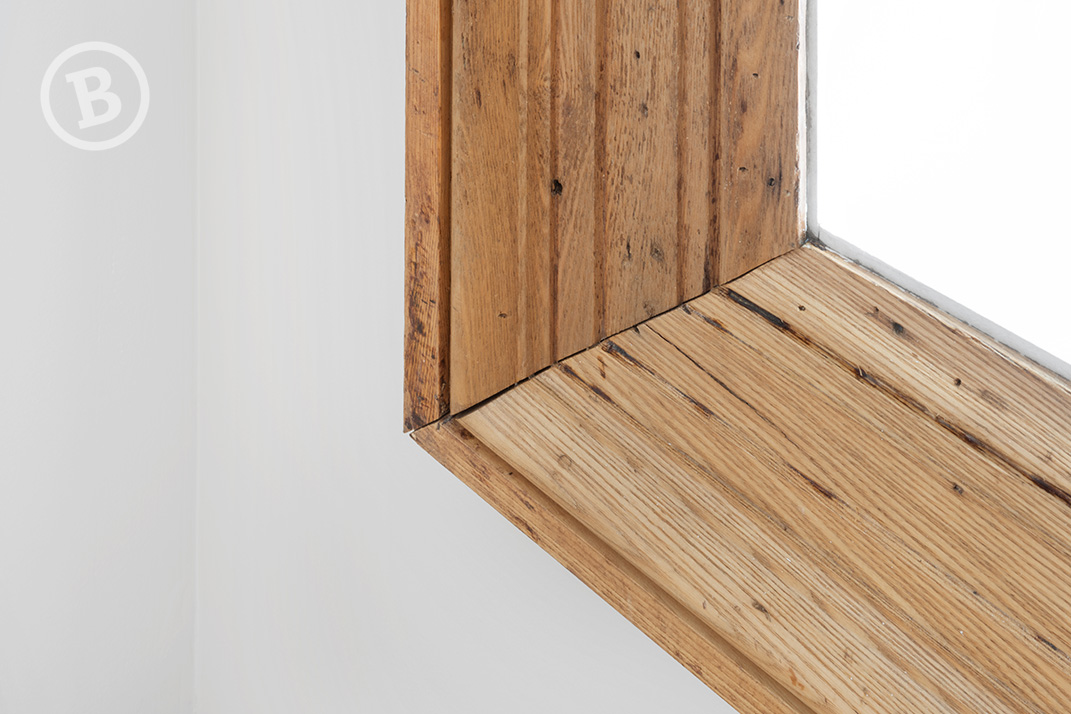 The first thing the homeowners kept was the existing window moldings in what used to be the bedroom but would serve to anchor the new living room.
"We had them removed and stripped. They were absolutely beautiful in their natural wood form.  Nobody wanted to repaint them." Jessica says, "Now we're doing more justice to the space, by framing the city views and inviting those views into the living room and the living space.  It honors the grandiose nature of the building."
Jeff and Paula also kept the original floors, a mix of white oak and European white oak.  The simple elegance of the pale wood was a revelation thanks to a light stain and a generous amount of TLC.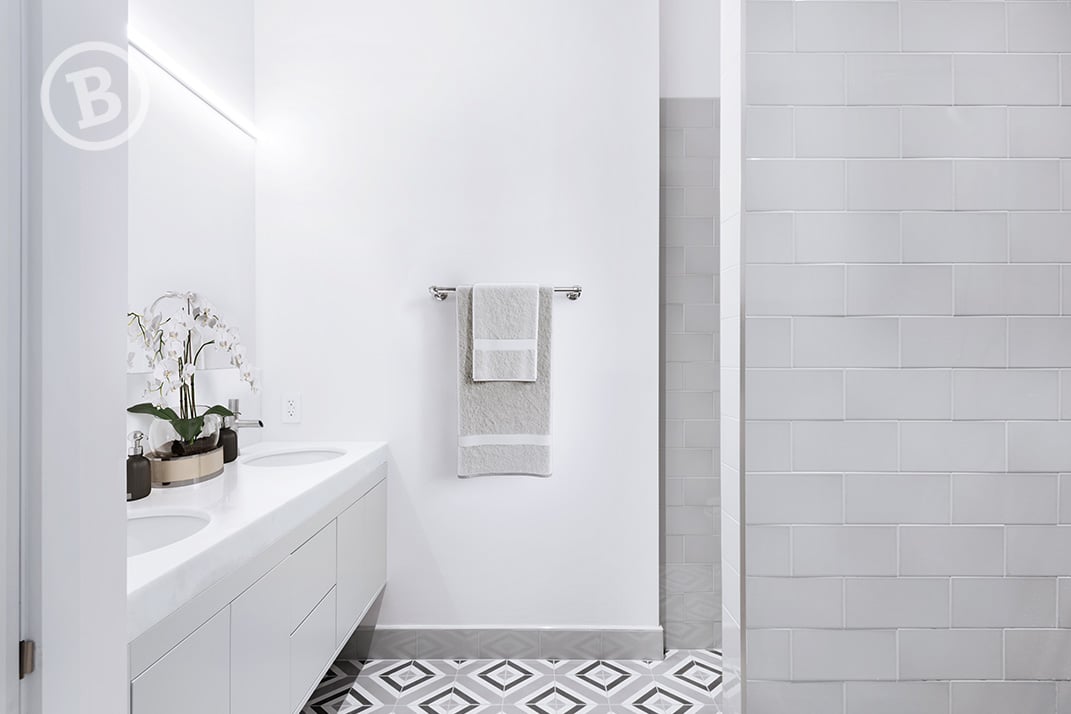 However, Jessica's affection for classic architectural elements is tempered by the modern desire for convenience and quality, especially by New York City standards. "I wouldn't want to live with a kitchen from the 1960's. The things that we use every day definitely need to be upgraded," she says.
In deciding how to pair the past and the present, it's also important to factor in the future. A homeowner needs to be sure this is a house that they can grow old with. "Think about what makes you happy!  Think about how you will be living in 20 years time," Anna says. "Will the same things make you happy then?"
There's no one single way to intermingle old and new in a home. In the end, according to Jessica, it comes down to how you feel about old doors.
"Some people say 'They squeak, they're not level. I hate them!'" she says. "Other people are like 'They're so charming. They're everything to me.' In one project you keep it in another you replace it. But it's the responsibility of the architect or designer to listen to the homeowner and weave that element into a project that works. And maybe, in the end, that old door becomes THE feature."
The Bolster Smart Renovation Zero-Risk Guarantee
How can a design-build firm guarantee a Zero-Risk renovation?
Bolster has pioneered Smart Renovation. We apply quantitative analysis along with our proprietary technology solution to identify and quantify the performance risk on every renovation project. The result is a personalized strategic approach to each renovation that allows us to absorb 100% of the homeowner's risk. Your home will be beautifully designed, and delivered on-time and on-budget. That is our guarantee.
Smart Renovation & Zero-Risk means that Homeowners are now free to dream.
To start your major home renovation project visit bolster.us
The Bolster Promise video