Whether you're looking to do a straightforward kitchen remodel or a full gut renovation of your NYC home, your satisfaction and ultimately your sanity will depend on the reliability, skill and honesty of a great contractor and a great architect.
So how do you find a great contractor, and why does a great architect matter? Let's tackle finding a great contractor first.
On contractors
"It's a common mistake to assume that 'licensed and insured' means something important, but actually it's nothing more than a minimum requirement, much like a fish declaring its ability to live in water," says Bolster CEO and co-founder Fraser Patterson, himself a former general contractor (more on Bolster later).
Fraser continues, "And while reference checks can provide a sense of a contractor's skill and their history of delivering a project on time and on budget, it's extremely difficult to assess the actual health of a contractor's business. If one client doesn't pay on time or the business they anticipated doesn't materialize, they can go under—bringing projects to a complete halt and taking your deposit with them."
On that ominous note, here are some crucial tips for finding a great contractor.
Word-of-mouth and social media
Perhaps the easiest way to gain some initial intel on a contractor is to consult friends, family, and co-workers who've had similar work done. Learn about the successes, pain points and failures of their own projects. But keep in mind that even if the contractor is endorsed by a friend whose own project was a success, that doesn't guarantee the same will be the case for you, even if your project sounds similar.
Another homeowner's experience with a contractor can be highly subjective; they may have tastes and preferences that are distinct from yours, and what they consider sufficient quality you might not. So accept these endorsements with a grain of salt. Remember, these are initial impressions.
Finally, check the contractor's social media footprint. Does he or she have a presence on Facebook or Instagram? Are they using LinkedIn to tout their professional bonafides, or showing off their skills on YouTube? Read what the community is saying about them and note how responsive have they been.
More online sleuthing
For a somewhat dryer but deeper dive you can click over to the Department of Buildings, which has a database that allows you to enter a contractor's name and see their permit history. Not only can you find out how many jobs they've done, you can also search for information about their subcontractors, including electricians and plumbers.
Check and double-check references
To get a balanced picture, contact at least two of the contractor's past clients—including, if possible, someone the contractor didn't tell you about. "It's not an easy task, but if you're spending significant sums of money, it's worth it," says Patterson.
Ask general questions about their level of satisfaction with the renovation and whether they'd hire the contractor again, but get more specific, too: Was the project finished on time? Were there any mix-ups, miscommunications, or unexpected charges? Did the clients visit the construction site, and were they happy with how it was being managed?
Next, speak to subcontractors with whom the contractor collaborated to find out if they were easy to work with and if they paid on time. This step—almost always overlooked by homeowners—will give you a good sense of a contractor's temperament, character and dependability. It's also a good idea to ask a material supplier if the contractor's credit is good.
"The reason you are checking on their payment history is to determine the likelihood of financial issues—most notably liens being placed on your home—during or after your project," says Patterson. Furthermore, he adds, "Professionals are better poised to talk about the work of other professionals."
Finally, don't be shy about asking professionals and the contractor directly about his insurance coverage. While anyone can claim to have general liability insurance, that doesn't guarantee it is valid, up-to-date, and sufficient.
"It's quite common for contractors to be covered as carpenters, but if they go on site as a general contractor and there's damage to the home, the insurer won't cover it and the owner foots the bill," says Patterson.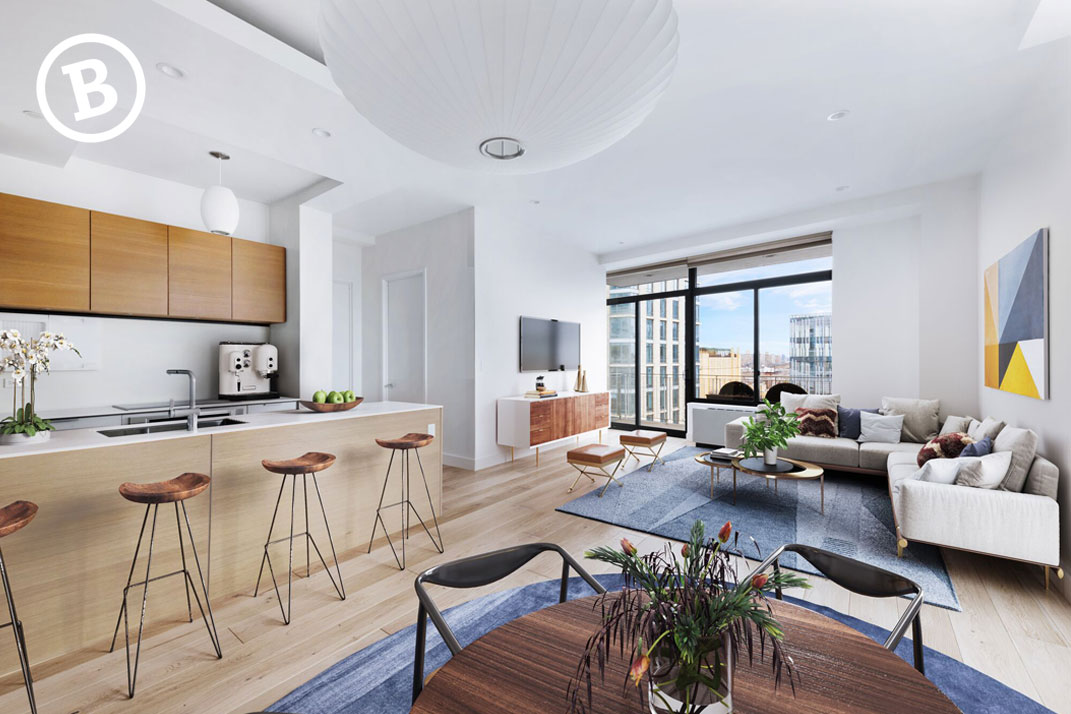 On architects
When it comes to architects, even if you have an eye for design and a clear vision for how you want to transform your place into a dream home, you'll find that an architect is indispensable to the process.
"Plain and simple, all successful home renovations require an architect to ensure your design is compliant and can be built on time and on budget," says Anna Karp, co-founder of Bolster.
Your architect will help with the essential work of organizing the project and coordinating with other members of the renovation team. A skilled architect can help identify unexpected possibilities, like identifying abandoned shafts that can be added to square footage or finding ways to connect apartments by adding or cutting beams.
Schematic design
In the initial phases of a renovation your architect will survey your space to determine its exact dimensions, and will be able to create different layout options. The result is a schematic design set, a highly technical overview of your apartment that takes into account its shape, perimeter, pre-existing structural and design elements, and all the ways the space can be subdivided and laid out.
Your architect can also develop plans that go beyond the two-dimensional, like 3D computer models and more elaborate hand sketches, helping you to better visualize what the finished product will look like.
At the end of the schematic process, you and your architect will make a detailed and accurate game plan for where rooms go, where walls are built or removed, and so on. It's a game plan you can trust.
Construction documentation
Your architect will compile in one place all the relevant documentation relating to the build for a holistic master plan. This will include plans, schedules, and specifications necessary to successfully deliver your renovation, along with recommendations from engineers or the Department of Buildings. Expect this plan to amount to fifteen to twenty pages–it's a set of instructions that must be extremely detailed to ensure a successful and accurate build.
Construction administration
Once construction is underway, a good architect will visit your home regularly to ensure everything is going to plan and provide supporting documentation as needed. Should you decide to make changes to the renovation plan at this point, your architect will produce new drawings or schematics, if necessary.
Finally, your architect will keep the lines of communication open among everyone involved in your renovation, especially your contractor.
Contractor and architect collaborate for success
After you have done your homework and have chosen a great contractor and great architect, the bid or pricing prepared by the contractor will be based on a clear set of detailed instructions and plans prepared by the architect. The pricing and time schedules will be more accurate before a single nail is hammered or hole drilled.
Bolster Architect Agustin Ayuso adds, "The pre-construction process is essential, and all aspects of the project should be decided in advance, before construction starts. That's how we do it at Bolster." The construction team will have a deep understanding of your renovation from the very beginning  and all knowledge gaps should be filled, thereby ensuring a successful renovation and your sanity.
---
Fraser Patterson and co-founder Anna Karp formed Bolster in 2013, pioneering a process they call Smart Renovation. The goal? A frictionless renovation experience that provides homeowners with radical transparency and zero financial risk. (See Bolster's Zero-Risk Guarantee at the bottom of this post.) Through the use of a proprietary data-driven estimating tool, Bolster is able to provide homeowners with a more accurate estimate of overall costs. This is no small feat, given that half of the renovation projects in the U.S go 40 percent to 200 percent over budget. As a design/build firm, Bolster seeks to vertically integrate all of the services needed to fully execute a successful renovation. This includes, contractors, builders, job captains, designers and partnerships with some of the best architects in New York.
The Bolster Smart Renovation Zero-Risk Guarantee
How can a design-build firm guarantee a Zero-Risk renovation?
Bolster has pioneered Smart Renovation. We apply quantitative analysis along with our  proprietary technology solution to identify and quantify the performance risk on every renovation project. The result is a personalized strategic approach to each renovation that allows us to absorb 100% of the homeowner's risk. Your home will be beautifully designed, and delivered on-time and on-budget.  That is our guarantee.
Smart Renovation & Zero-Risk means that Homeowners are now free to dream.
To start your major home renovation project visit bolster.us
The Bolster Promise Video