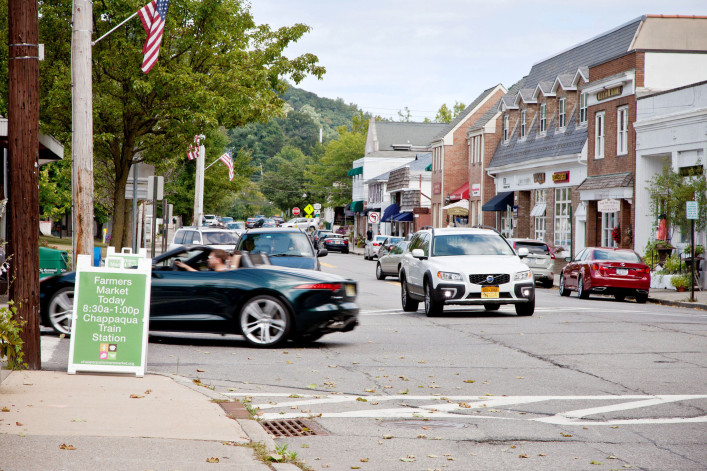 The Westchester Living Team 
Many New York City families plan on moving to the suburbs at some point in the future, but 2020 accelerated that decision. The need for more space to work from home, go to school online, enjoy the outdoors safely, and simply live and play, prompted many buyers to put their plan into motion now, says Sari Shaw, a Compass real estate agent who lives and works in town.
Choosing to leave is one thing; deciding where to go is another question entirely. Fortunately, there's one community that makes this decision easy. Perched on the east bank of the Hudson River, just 35 miles north of Midtown Manhattan, the bucolic hamlet of Chappaqua might be tiny—with a population of 1,800 and an area that's just under a square mile—but it's rich with community spirit, diverse housing options, and urban-quality amenities in a town-and-country setting, and is also part of the town of New Castle, which has a population of 18,000 with 5,800 households. For all those reasons and more, Niche.com named Chappaqua the number one place to buy a house in the New York City area.
Here are four good reasons to consider moving to woodsy, accessible, charming Chappaqua.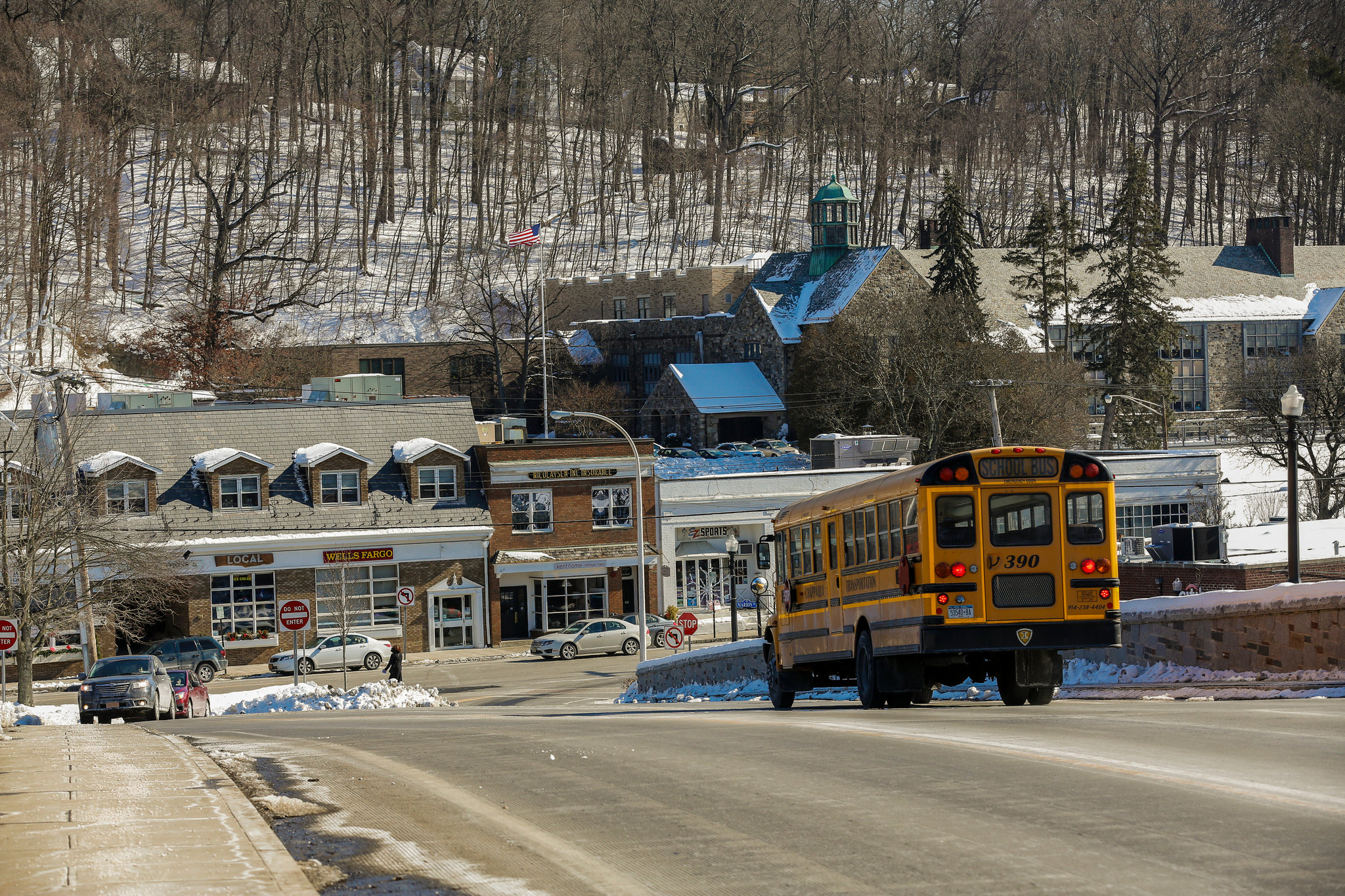 An award-winning school system
Westchester County public schools are among the best in the nation, and Chappaqua's schools are perhaps the best in Westchester. In 2020, U.S. News & World Report ranked Chappaqua's three elementary schools in the state's top 75 and its two middle schools in the top 20. 
Meanwhile, the prestigious Horace Greeley High School consistently rates as one of the best public high schools in the country, topping Best College's national ranking in 2015 and finishing in the top percentile of U.S. News & World Report's 2020 rankings. The National Merit Scholarship committee routinely rewards over 10 percent of graduating seniors, and the school gets high marks for college preparedness, with almost all students taking at least one Advanced Placement course.
Parents also have a strong voice in their kids' education, as the Chappaqua Central School District is renowned for having a strong PTA.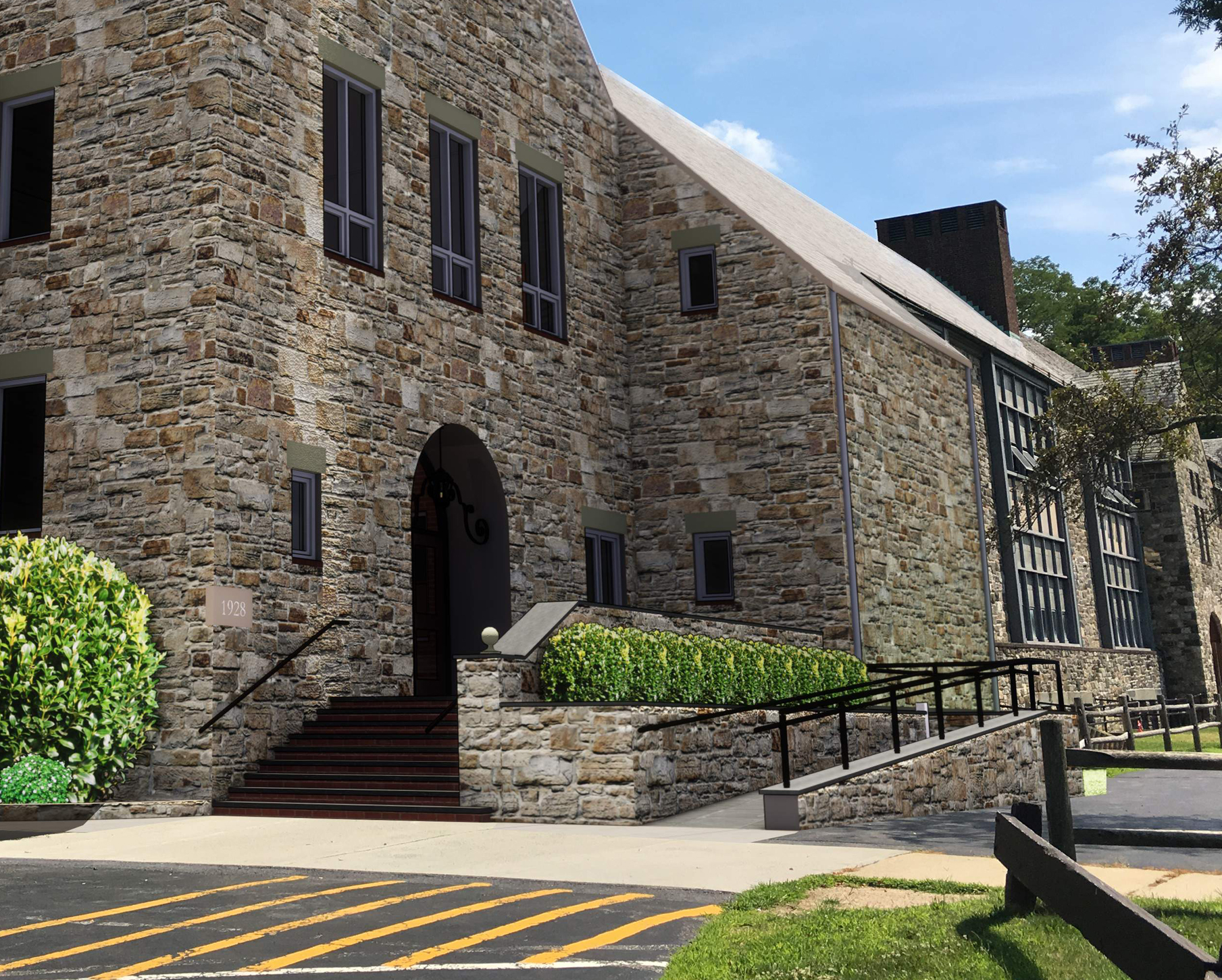 An overarching sense of community
Chappaqua has a tight-knit community with a warm and welcoming vibe. 
"Sometimes you move to the suburbs and you have a hard time finding your way because people aren't friendly," says Sari. "But Chappaqua is a place where if you smile at someone, they'll smile back," she says.
The central hub of community activity is the quaint downtown, ringed with family Run and resident owned businesses, farm-to-table cafes, stylish boutiques, a farmer's market, and a gazebo where summer concerts are held (socially distanced now, of course). These days, community members also stay connected through Facebook groups like Chappaqua Moms and Living Chappy Happy, and organize virtual events and classes through town message boards.
That sense of community manifests in other ways, as well. Chappaqua residents demonstrate an abiding commitment to localism by shopping small and giving back. The hamlet has a number of philanthropic organizations, including the Horace Greeley Scholarship Fund, Chappaqua School Foundation, and 914 Cares. 
Chappaqua residents like keeping business in the community as well, which contributes to the sense of local pride—not to mention makes small business owners happy. "As a parent and resident of Chappaqua there is no where I feel more connected to our community than in my downtown gift store," says Susan Maher, owner of Breeze Gifts. "My customers have become my friends and family; they are also my neighbors, my children's teachers, town officials, and other merchants."
Joe Quartararo, proprietor of the classic-dining favorite Le Jardin Du Roi, echoes the sentiment: "We want our customers to feel like this is an extension of their home," he says.
Location, location, location
Chappaqua's quick train ride from Midtown Manhattan, with a recently renovated station on the Metro-North Harlem line, will have you at Grand Central in under an hour. (You're pretty much guaranteed parking, with a nine-acre lot offering plenty of space for everyone.) That's convenient for working professionals who are still commuting to the office, but also for the work-from-home types: When things finally return to normal in NYC, you'll still have access to everything it has to offer.
The town itself is beautiful and walkable, with a wealth of recreational activities: jogging and pickup soccer games at 126-acre Gedney Park, swimming and tennis at the Chappaqua Swim and Tennis Club and the Birchwood Swim and Tennis Club, and much more.
Beyond Chappaqua, residents have easy access to not only NYC but other tony suburbs like Greenwich, plus the rest of Westchester County and the Hudson Valley—with its hiking and biking trails, waterways for kayaking and canoeing, abundant state parklands, and vibrant, walkable downtowns to explore.
More bang for your buck
Chappaqua's housing stock is primarily single-family homes (however, the downtown is being revitalized for mixed-use), and the market is surging because of its desirability. According to the Hudson Gateway Association of Realtors, sales of homes in Chappaqua are up 66.5 percent.
With top-notch schools, no crime, "big-small town" cachet, and a strong community spirit, it's easy to see why Chappaqua is hot right now. But it's not too late to invest in a better lifestyle for you and your family in this historic hamlet. Homes in Chappaqua come in a variety of styles and with a range of lot sizes, meaning there's something for everyone's price point. If you're considering a move to Chappaqua, here is a taste of what you'll find. Reach out to Sari Shaw to discover all that Chappaqua has to offer!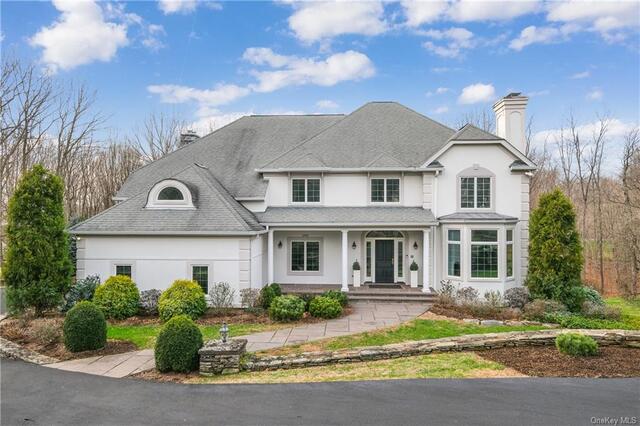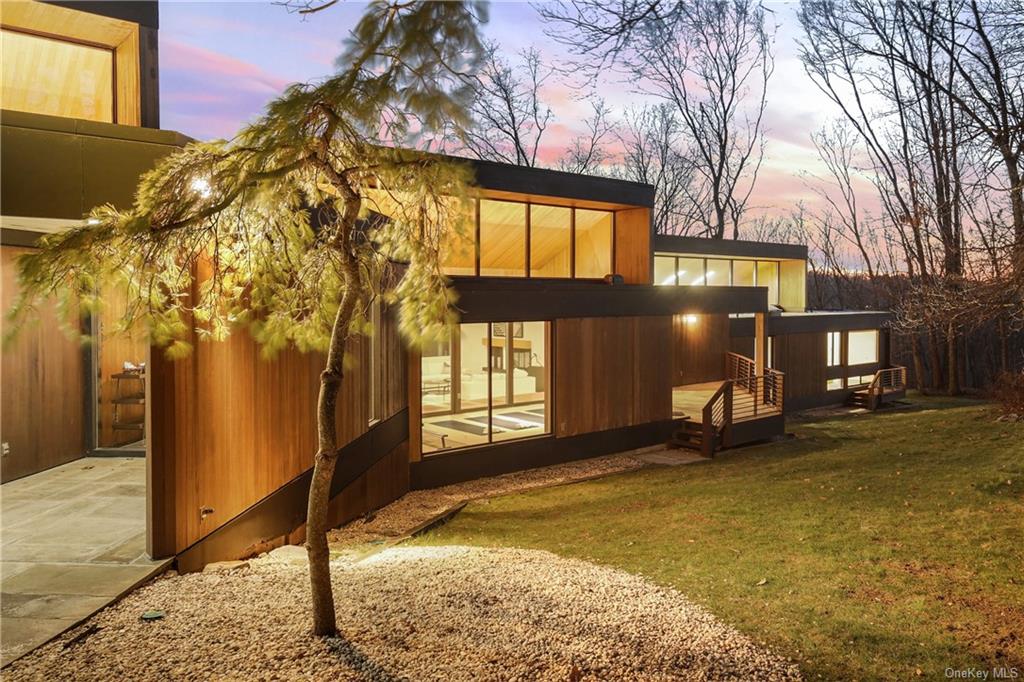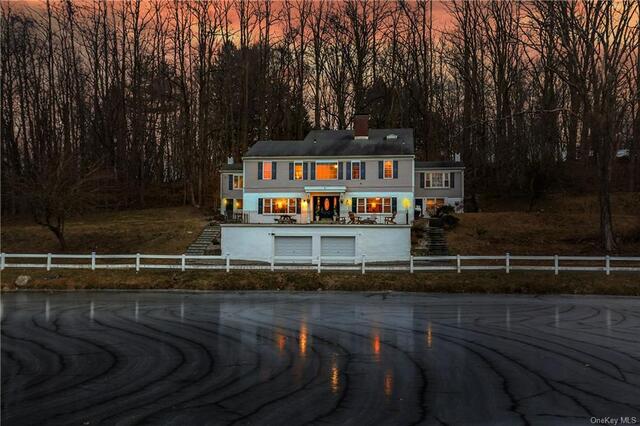 ---
See something you like? Want to see more listings, or find out more about Chappaqua? Contact Compass real estate agent Sari Shaw at [email protected] or 917-597-7394.
Brick Underground articles occasionally include the expertise of, or information about, advertising partners when relevant to the story. We will never promote an advertiser's product without making the relationship clear to our readers.