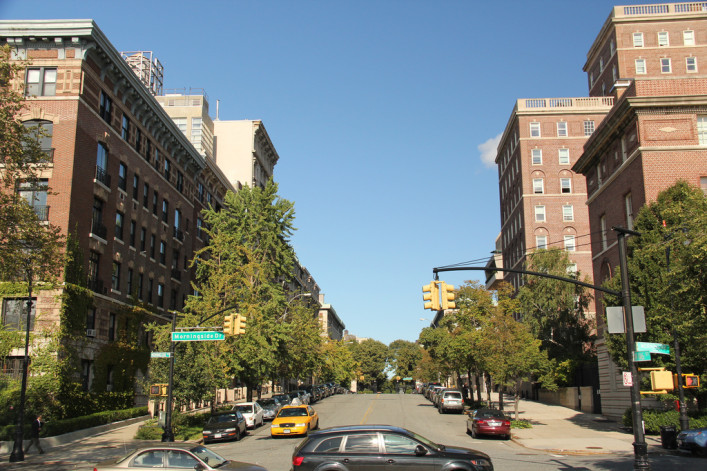 Whether you're a first-time buyer wading into the New York City real estate market or a seasoned investor hunting for your next property, you are probably asking yourself the same question: Where will you see the biggest (and fastest) return on your investment? The glitzy Hudson Yards high rises sprouting up on the far west side of Manhattan? The next "it" Brooklyn neighborhood?  
Not so fast.
"Hands down, one of the best investment opportunities right now is Manhattan north of 96th Street.  It's like Williamsburg in 2005 and 2006, when prices were just beginning to accelerate," says Sarah Saltzberg, the principal broker of Bohemia Realty Group, an independent brokerage specializing in sales and rentals north of 96th Street in neighborhoods like Morningside Heights, Harlem, Washington Heights and Inwood.  "Even in the current market in Upper Manhattan, people say, 'If only I had jumped on this four years ago!' But the truth is, we are only just beginning. There is a lot more upside to come."
Here's how--and why--buying in Upper Manhattan is one of the smartest real estate moves you can make right now.
1. Property values are rising sharply

"I have seen people who bought 3 to 4 years ago selling for almost double what they paid," says Susan Molloy, a sales agent at Bohemia.  "Prices are still rising rapidly.  We haven't reached the top yet.  If you were ever thinking about buying an investment property or simply wanted to own something for yourself, now is the time."
Large gains are possible in a timespan of just a year or two, says Bohemia Realty head of sales Beth Gittleman.
"For example, one new condo building in the West 150s with lots of one-bedroom condos was selling portions of their inventory between $300,000 and $400,000 in Fall of 2014, and now they're selling for between $400,000 and $500,000, a 20% to 30% increase," says Gittleman. "Owners who are renting them out are getting rents around $2,000/month or more."
Translation: if you're looking to make your money work for you quickly, take it uptown.
"For first-time buyers who are hesitant, I tell them to take the leap now, because in less than five years you can probably sell at a profit and re-invest that money in your second home," Gittleman says. "Or you can buy a condo, rent it out from day one, break even, and make a little money, and build equity. It's ideal for a first-time investor who doesn't want to operate at a lot of risk."
2. It's a good place to climb onto the property ladder
Part of the reason values are able to rise so fast uptown is that compared to Manhattan and much of the boroughs, prices are still relatively reasonable. And as such, the area is a natural fit for first-time buyers on a budget.
"People with lower incomes or less in savings are still able to purchase, whereas they might otherwise have to leave New York altogether," says Bohemia's Gittleman. "We have a lot of migration from the boroughs including people who can't afford Brooklyn or parts of Queens anymore."
Particularly if you take your search a bit farther north to neighborhoods like Hudson Heights and Inwood, you're likely to find a bargain. "For example, we recently sold a one-bedroom in Inwood that was less than $300,000, and right off the A train," says Gittleman. "A similar apartment in downtown Brooklyn would have prices starting around $500,000."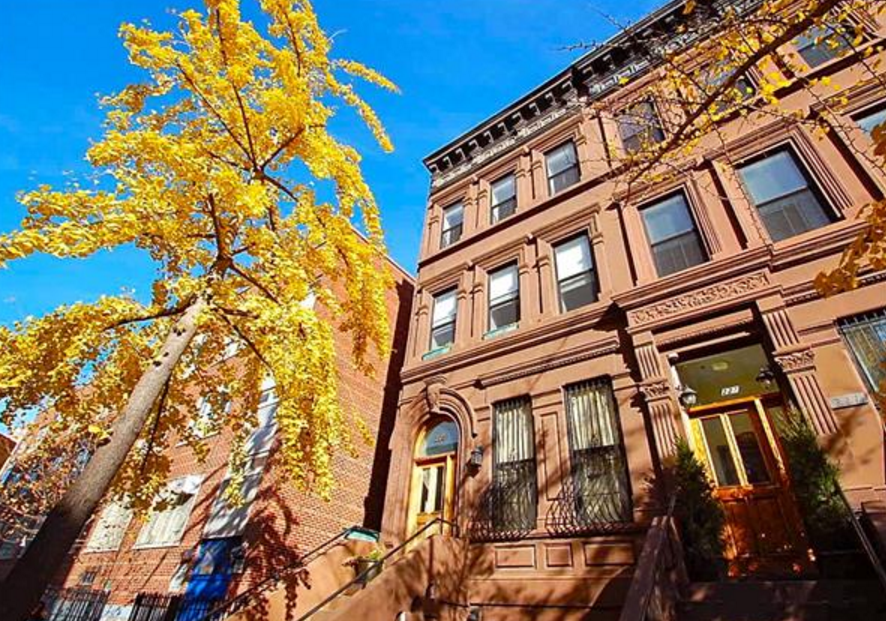 This $3.4 million 1910 brownstone in Morningside Heights (above) features an owners' duplex and a separate ground-floor unit that's ready to be rented out, making it an ideal fit for a buyer who also wants their property to generate reliable income.
3. More new condos are on the way
Another factor to consider: Upper Manhattan is, quite literally, on the rise, with new apartments and new businesses opening up all the time.
"There are a lot of condo projects on the books that are going to really change the market when they open in a couple of years," says Gittleman.
And because of new residential development in the pipeline, new businesses are flocking to the area, too.
"For instance, the area between 110th and 125th on Frederick Douglass Boulevard completely changed over the course of a couple of years," says Saltzberg, citing the opening of small businesses like the Harlem Tavern, which was launched by a local on the site of a former parking lot.
Farther uptown, a major renovation is in the works at the 178th Street bus station.
"I would expect that to increase home values once it's complete," Gittleman notes--and a 17,000-square-foot supermarket is on the way. It seems that every corner of Upper Manhattan is growing right now, which is good news whether you're settling down in the area or simply investing.
4. It's cheaper than renting
Another incentive for first-time buyers: Given the prices in Upper Manhattan, it's very likely you'll end up with a mortgage payment that's lower than your current monthly rent in a different part of the city.
"I just bought in Hamilton Heights, and I'm paying less than I was when I rented on the Upper West Side," says Saltzberg. "There, I rented an 1,100 square foot 1.5-bedroom, whereas now I own a 1,560 square foot three-bedroom, 2.5 bath duplex with outdoor space for lower monthly payments."
"Downtown, if you're trying to get the equivalent monthly payment of what you're renting at when you purchase, you'll end up with a smaller apartment, not a larger one," says Gittleman.
5. You'll be able to put down roots
If you're looking for a place to live long-term, you'd be hard-pressed to find more tight-knit neighborhoods than those in Upper Manhattan.
"There's a big sense of community, which is really nice to have in Manhattan," says Saltzberg. "I've lived in my apartment for two months and I already know everybody on my block. It feels like a real village."
This ethos extends to the business side, too, with locally-owned small businesses outnumbering big box retailers. "Many developers we talk to aren't just trying to fill commercial spaces with entities that will pay the rent – they are making choices on businesses that would be operating at a value add to the community," says Gittleman. "When you're investing in a neighborhood that's so invested in its community, I think there's a lot of value in that. People don't want to live in a mall, it's not why we came to New York City."
---
Bohemia Realty is a dynamic team of real estate professionals focusing on sales, rentals and new developments in Upper Manhattan. Over 90% of Bohemia's agents call uptown home, providing first-hand knowledge about life at the top of the island.  Start your search >>
Related: 
Brick Underground articles occasionally include the expertise of, or information about, advertising partners when relevant to the story. We will never promote an advertiser's product without making the relationship clear to our readers.