Ask an Expert
How can I protect myself from surprise costs if I buy an apartment in a small building?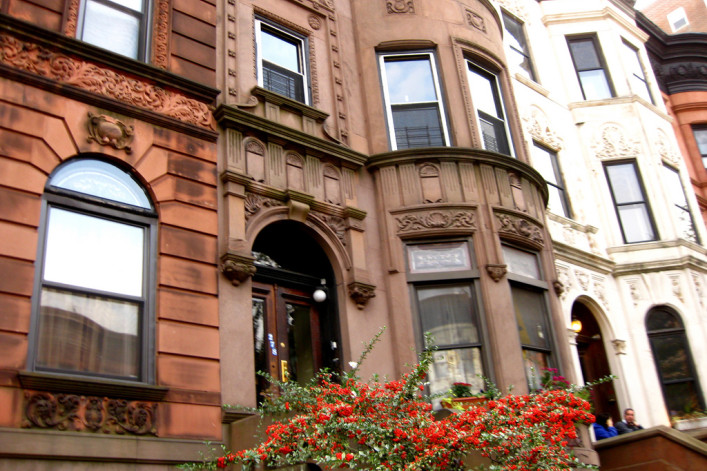 I'm thinking about buying an apartment in a smaller building (10 units). I'm concerned, though, that if anything goes wrong I'll be on the hook for a lot of money, much more so than in a large building where those expenses would be shared by more neighbors. Are there any warning signs that the building may turn out to be a major financial burden?
Buying an apartment in a small building has its financial pros and cons. The biggest pro—aside from the potentially lower sales price—is the fact that monthly maintenance charges in smaller buildings tend to be smaller, too. That said, as you mentioned in your question, if something unexpected goes wrong (e.g. the roof needs replacing), you and your neighbors are likely to get hit with a larger assessment fee.
That's why you'll want to be a bit more cautious about a smaller building before you buy in, say our experts.
"You can't really protect yourself if the building requires a major repair, like a boiler or new roof, but you can go in with your eyes open, and try to get available information regarding the building's financial position, maintenance history, and number of shareholders," advises Gordon Roberts of Sotheby's International Realty.
"First off, is the unit's monthly maintenance higher than average? Has the building had any special assessments to cover a major repair? How many units are there in the building? You should be able to get a general impression of how the building is maintained by seeing the common areas, basement, etc.," he says.
And your attorney can help, too. "If you've made an offer and it was accepted, in the period of due diligence prior to signing the contract of sale, your attorney will review the building financial reports for the past few years, and the building's board minutes, where upcoming repairs may have been discussed and noted. You'd want to find out as much as you can about the building's financial condition, maintenance history, any anticipated repairs, and number of shareholders," says Roberts.
As New York City closing attorney Adam Stone of Regosin, Edwards, Stone & Feder previously told us, those concerned about a building's condition should hire an engineer to inspect it.
"That way you can get a better idea of the state of the major building systems and try to gauge any major repairs and expenses coming up to which a unit owner may have to contribute to significantly," he said.
Plus, since small buildings may not have audited financial statements, you may want to check in with the building's treasurer who "could be helpful to ascertain the amount of money currently available, whether there are any expenses coming up, etc," Stone said.
Adds Roberts: "Buying into a smaller building isn't necessarily a bad thing, but you'd want to make sure that the building is well-managed."
---
Trouble at home? Get your NYC apartment-dweller questions answered by an expert! Send us your questions.
See all Ask an Expert.
Brick Underground articles occasionally include the expertise of, or information about, advertising partners when relevant to the story. We will never promote an advertiser's product without making the relationship clear to our readers.