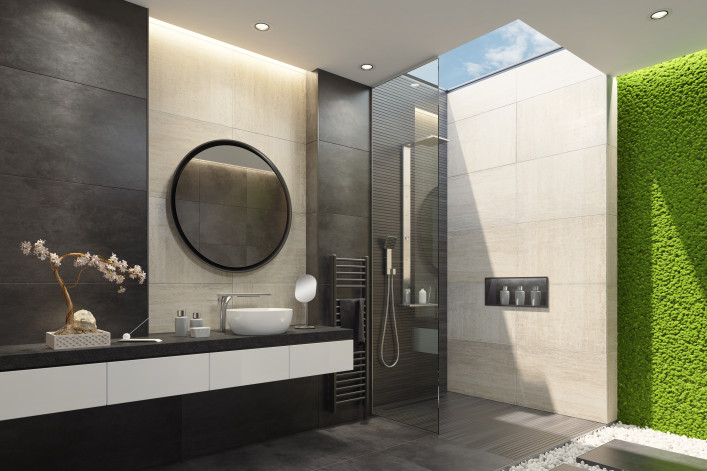 As the need for sustainable buildings of all types increases, the market for eco-friendly homes in New York City is booming. According to the Green Building Information Gateway, there are now more than 2,000 green-certified spaces in NYC, with approximately another 1,000 registrations on file for projects in development. Constantly improving technology and materials are making green design and construction simpler, giving potential buyers more options than ever.
It's definitely a heady time to be shopping in the sustainable market, for more than one reason. "The city is changing the building code to require existing buildings be more eco-friendly," says Patrick Smith, an agent with Corcoran based in Long Island City and who is one of few LEED-accredited professional brokers. "That's an additional advantage to buying green now—so you don't end up getting stuck in a building-wide retrofit to comply with city codes."
With that in mind, here's our guide to going green (living) in New York City.
Green buildings, defined
Let's start by defining some terms. Green building is a catch-all category with a few distinct, if overlapping, certification standards. The National Association of Home Builders has a green building standard, as does Energy Star, a program run by the US Environmental Protection Agency and Department of Energy. There's Net Zero Energy Building, the WELL Building Standard, and Passivhaus, from Germany. But by far the most common certification standard in New York is LEED, which stands for Leadership in Energy and Environmental Design.
LEED certifications are handed out by the U.S. Green Building Council, a Washington, D.C.–based non­­profit that encourages architects to design environmentally friendly buildings.
"LEED has four levels of certification: Platinum, Gold, Silver, and Certified," Smith explains. "The level achieved is based on a point system from a number of categories. Buildings get a higher level for things like lower energy consumption, improved indoor environmental quality, water efficiency, EV charging stations, low-emitting paints, and high efficiency fixtures."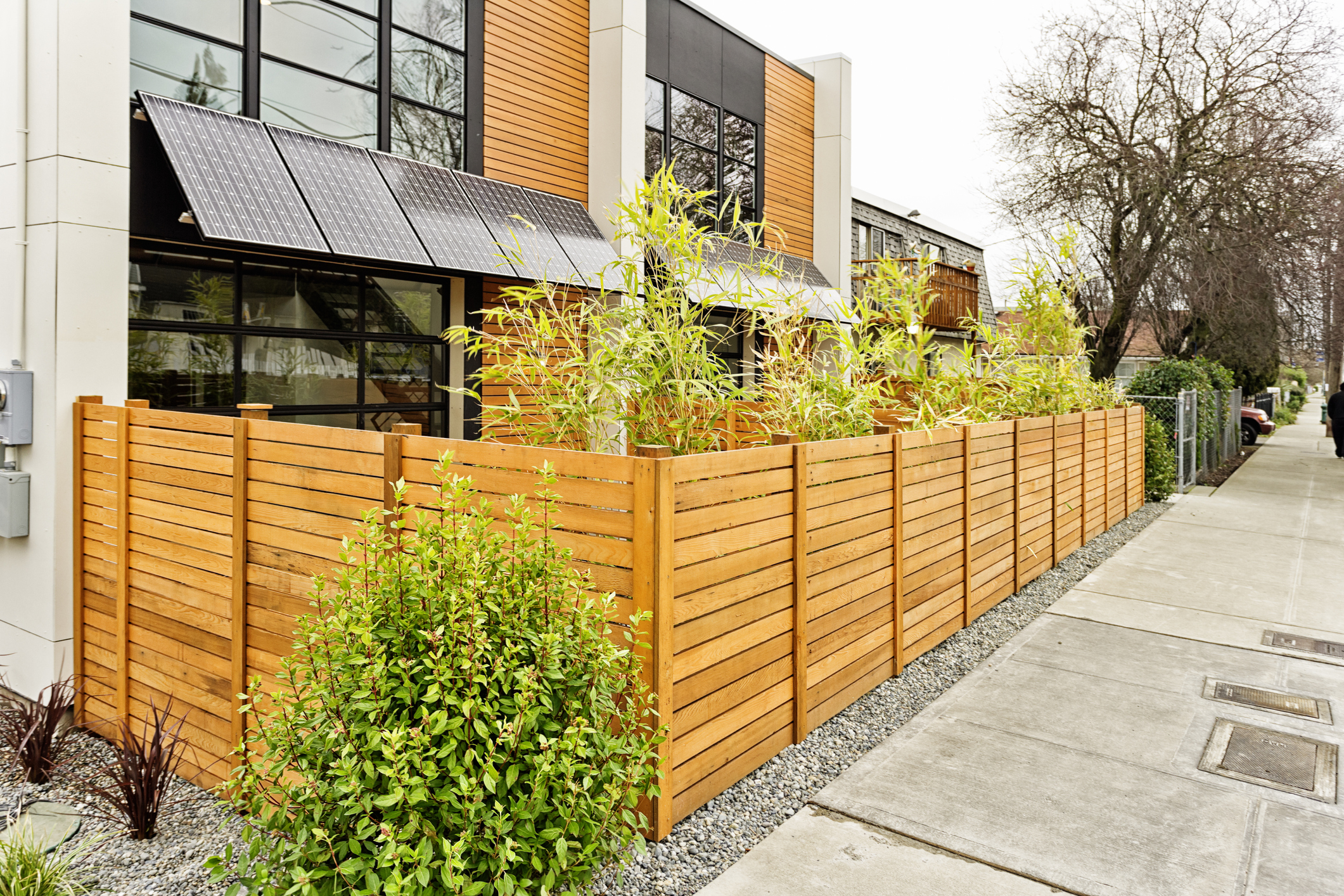 Advantages of buying a sustainable home
Most of the perks of living in a green-certified building are obvious: improved health, lower impact on the environment, and reduced utility bills.
"Personal health is the underrated component," Smith says."Higher-quality, less-impactful materials and low VOC [volatile organic compound] paints equal better air quality, better ventilation, and fewer hazards."
Developers are increasingly incentivized to build green with tax breaks, but eco-friendly construction offers means lower operating costs for the builder, too.
Where—and what—can I buy in the green market?
The adoption of LEED standards has been uneven, Smith explains. Although the vast majority of LEED-certified buildings are of a newer vintage, buyers can't assume that just because a building is new, it was built to environmentally friendly standards. That's especially true in the super-luxury market, where developers have focused more on amenities, architecture, and location, sometimes at the expense of adhering to the highest environmental standards.
"If you're looking on Billionaire's Row or in the super-luxury market in Manhattan, you're not likely to find many green buildings," Smith says.
But there are exceptions in the high-end market, 15 Hudson Yards being a notable one. The 88-story luxury condo was designed to LEED Gold standards. What's more, the surrounding neighborhood is the first in the city to achieve the LEED for Neighborhood Development certification, a newly developed standard created by USGBC, the Congress for the New Urbanism, and the Natural Resources Defense Council, all backed by the EPA.
Buyers can find all unit types in the green market, from studios up to three or more bedrooms. But smoking is prohibited in all LEED buildings.
Smith also notes that it's somewhat more common to find LEED buildings on the rental market than in the sales listings. "That's because, at the end of the day, the developer still owns it, so they'll have more incentive to have lower operating costs."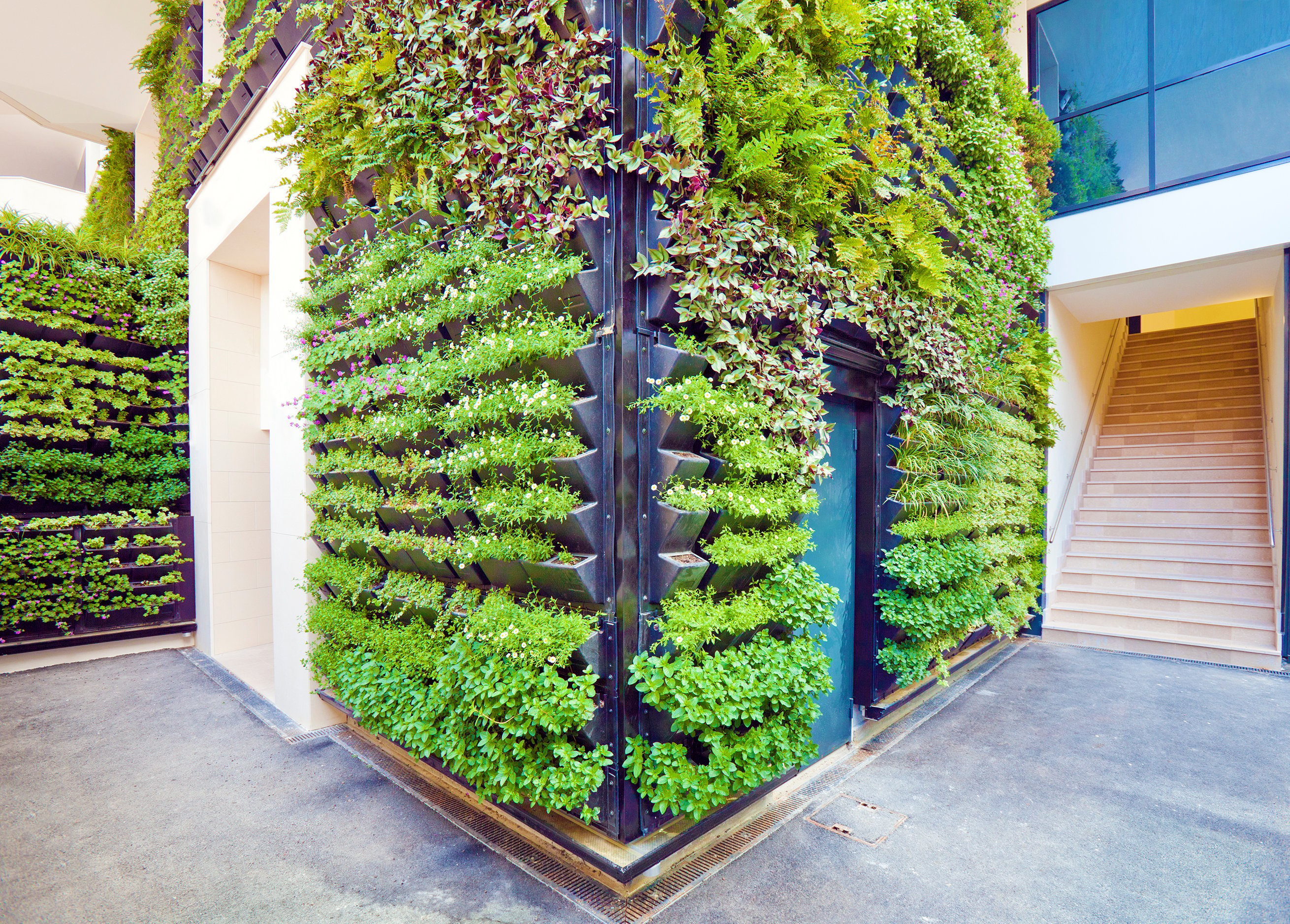 Is it more expensive?
In a word: No.
"It hasn't really been established that buyers are actually willing to pay a premium for a LEED building," Smith says. "And of course, you would have all those benefits of LEED certification, such as lower carrying costs, that save money over time."
One last thing to know
Not all environmentally friendly buildings are created equally. Smith recommends that potential buyers check the certification level of a given building before closing. "Are you buying the basic LEED Certified level or are you buying Platinum? That can mean very different things in terms of the building's performance," he says.
For example, a basic certification might be based on how much construction waste was recycled and/or the building's proximity to public transportation. Platinum, on the other hand, might mean the building is generating its own electricity on site, capturing rainwater, more efficient indoor lighting, and other advanced sustainability elements that reducing operating costs.
"Those are major differences," Smith notes, "which is why it's so important to know exactly what you're getting."
The offering plan would spell all of this out, disclosing what level of certification the building was actually built to (which is crucial to check, in case it was marketed differently pre-completion). Review that with your attorney and check out the home's environmentally friendly components during inspection.
Find your new home with ours. Get to know the smarter, faster, simpler new Corcoran.com.
Brick Underground articles occasionally include the expertise of, or information about, advertising partners when relevant to the story. We will never promote an advertiser's product without making the relationship clear to our readers.