With the much publicized "softening" (read: cheapening) of the New York City market, it's prime time for savvy buyers to start taking advantage of price chops. And besides its recent $50,000 discount—which brings the asking price down to $595,000—this West Village studio loft has a lot of factors working in its favor.
Though it's on the ground floor and doesn't appear to have much in the way of windows or natural light, high ceilings, white brick walls, and bright lighting all help to lighten up the space. The bed is lofted, which creates extra living and entertaining space, though of course, you have to be okay with the prospect of climbing a ladder to get to bed (and having limited head space once you're up there). 
On the plus side, there's built-in shelving in the sleeping area, and the listing notes as "big, open closet," though it's not pictured, so you'll want to investigate in person.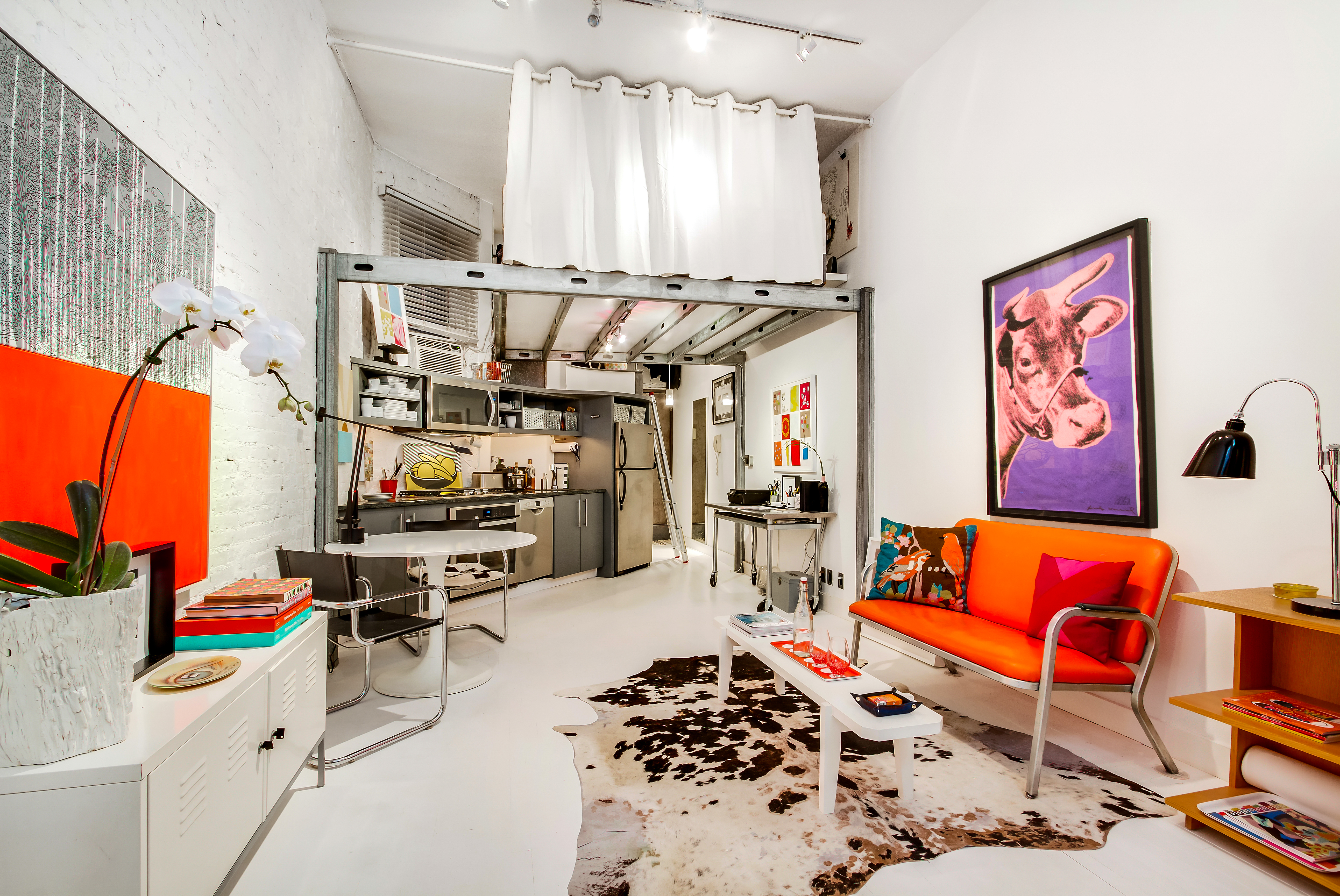 The kitchen has been fully decked out with granite countertops and stainless steel appliances (including a dishwasher, microwave, and full-sized fridge). The blue tile, white brick, and unique "two-person" tub all give the bathroom more character than your typical WC: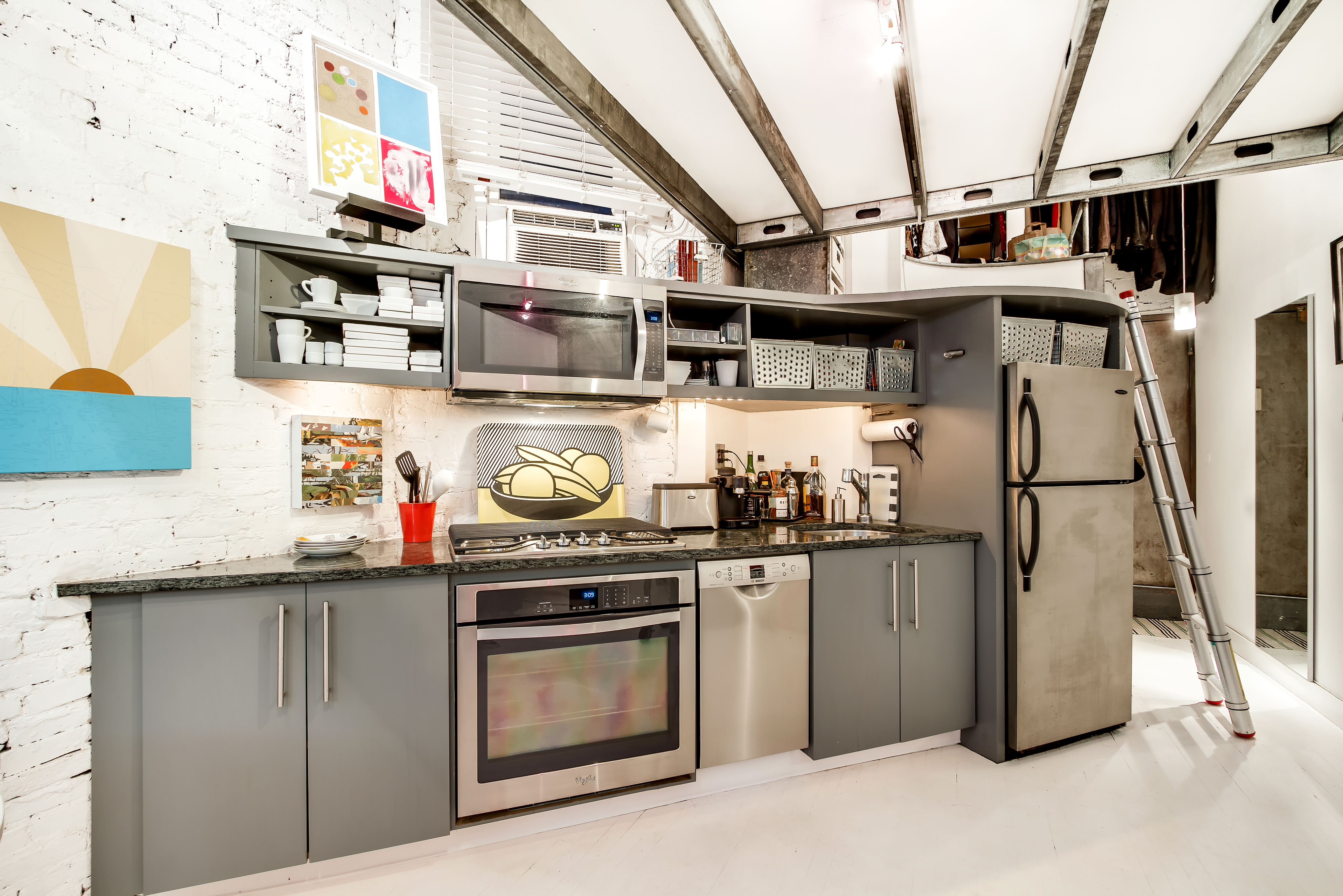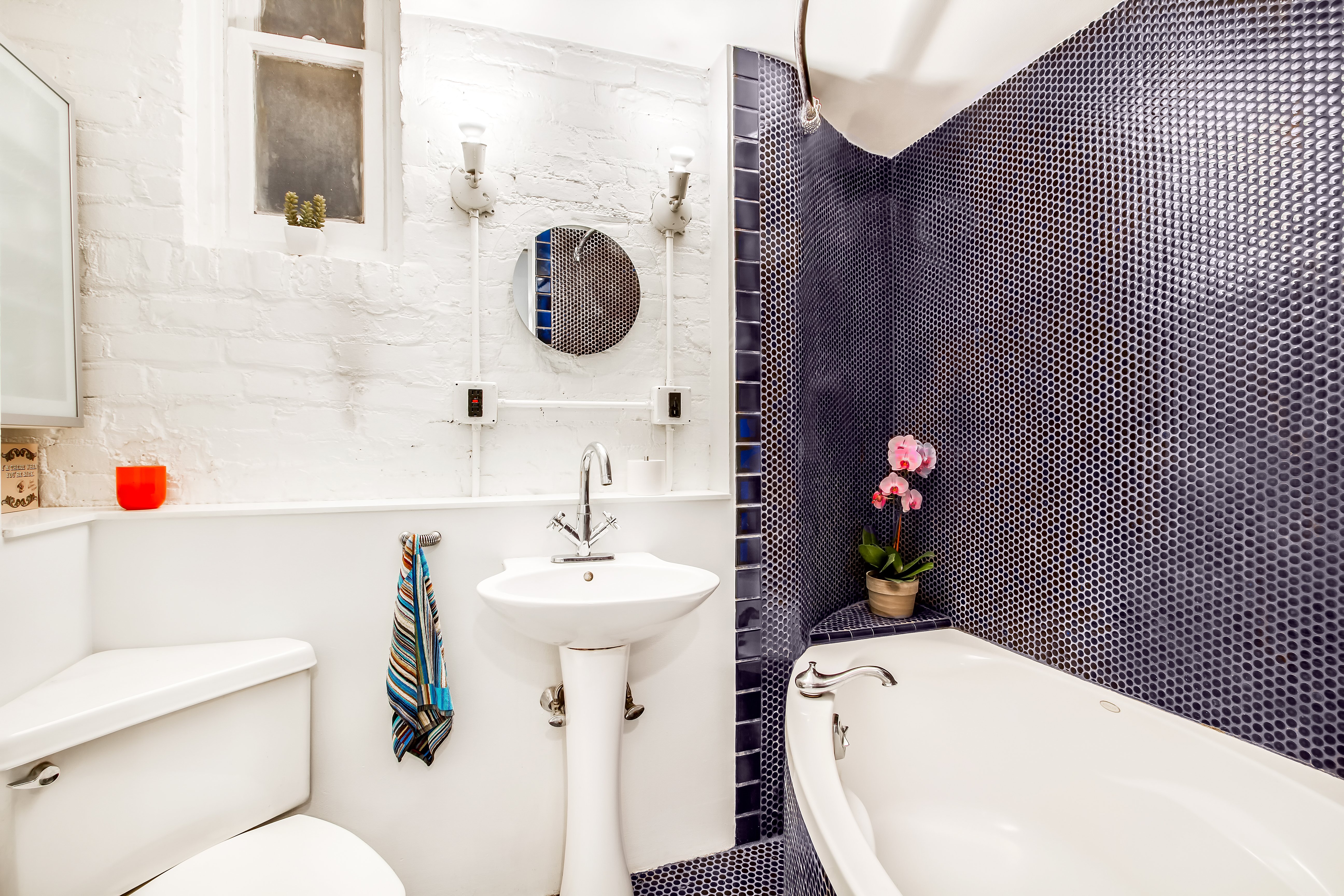 The building itself, a co-op, has been recently renovated with upgrades to the lobby, roof, and windows, and the apartment comes with extra basement storage space grandfathered in for $45/month. Pied-a-terres and co-purchases are allowed, as well, making this a smart bet for a buyer who's dying to have the High Line as their backyard and Chelsea Market as their corner store.