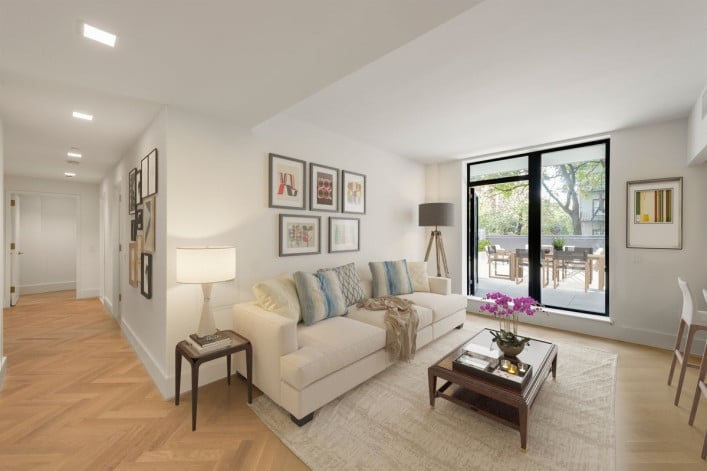 The fourth quarter sales reports for Manhattan are in, and—brace yourself—they show record-breaking prices: According to Halstead, apartments in the borough are now selling for an average $2.11 million, nine percent higher than a year ago, while Douglas Elliman identified a similar $2.098 million average sales price. 
But the takeaway isn't as plain as it appears: This increase primarily stems from the new development segment of the market, where average prices soared by 51 percent to $4.7 million, per Halstead. Diane Ramirez, chairperson and CEO of Halstead Property, points to specific properties like the supertall luxury development at 432 Park Avenue; of the ten most expensive sales in the quarter, six originated there. 
"It's really the billionaire's corridor primarily where these prices are coming from," Ramirez notes. She adds that many of the fourth quarter sales are from closings that were months or even years in the making: "When a development starts to close, you have all the closings that have waited to go, and then everyone who buys after that, so you can have up to four or five closings a day." 
This works to inflate the average sales prices borough-wide, but the record-breaking numbers don't reflect the pace of other segments of the market. Jonathan Miller, author of the Elliman report and president of appraisal firm Miller Samuel, explains that legacy contracts—that is, contracts for apartments that were signed one or two years ago and are just closing now—overshadow what else is afoot in Manhattan sales. 
Bye, bye bidding wars?
Prospective buyers may find it heartening to learn that there has been a sharp drop in bidding wars in Manhattan. "The amount of all transactions that sold above list price was 12.6 percent, less than half of what it was a year ago," Miller says. By contrast, 31 percent of transactions—a record number—sold above the list price in the third quarter of 2015.
What this means, he says, is a more balanced market. The Elliman report shows that average co-op prices have declined over six percent from last year to $1.2 million, and the number of sales went down by 3.7 percent compared to the fourth quarter of 2015. Halstead, meanwhile, found that resale prices across the board were flat. 
"It's been a year of hesitancy on a national and global level," Ramirez says. "The election really created a feeling of uncertainty. When anyone is making a sizable purchase, they're not going to do it when they don't feel confident, and that's precisely what we witnessed in the volume of sales." 
The fine print reads a little less rosy for the high end
A more granular look at apartment sizes reveals significant variations in the pace and price of sales. According to the Halstead report, for instance, of co-ops, only studios sold for a higher average in quarter four of 2016—$432,888—than they did in 2015.
Ramirez attributes this to first-time buyers, and particularly, millennials. "There is a huge number of millennial buyers, and that's what they're starting out with. Add to that someone who maybe wants to downsize, and you have a lot of people going for the same product." 
Miller concurs, noting that the absorption rate—in other words, the amount of time it would take to sell all available inventory at the current rate of sales—is faster with smaller, more affordable apartments, and slower as units grow in size and price. "The speed of the market for studios is roughly four times faster than the pace for four-or-more bedroom apartments," he says. "The takeaway is the higher the price, the less likely of it selling over the list price." 
Sellers are starting to catch wind that the market is softer at the top, Miller adds. "It takes a while to adapt to a weaker market," he says. "Going forward, with a combination of sellers being more pragamtic, and listings whose prices have nothing to do with current market coming off, real inventory will be more visible. I see it as a positive—it enables more transactions." 
Many of the homes currently listed at the average sales price in Manhattan are indeed in new developments; here are a few examples of what you'll find for around $2 million.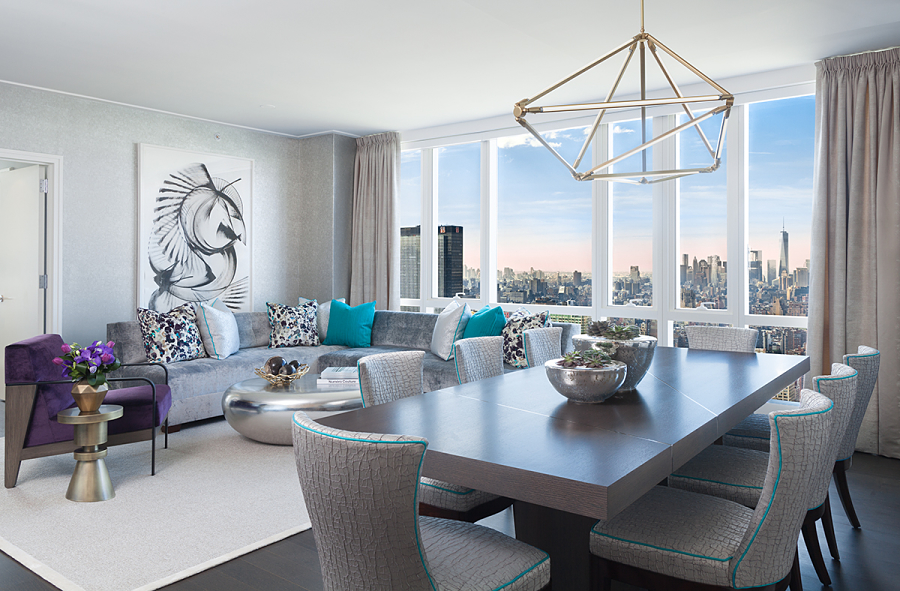 A one-bedroom, one-and-a-half-bath condo in Hell's Kitchen offers Hudson River views through floor-to-ceiling windows, designer appliances, and smart home technology. Asking price: $2.2 million.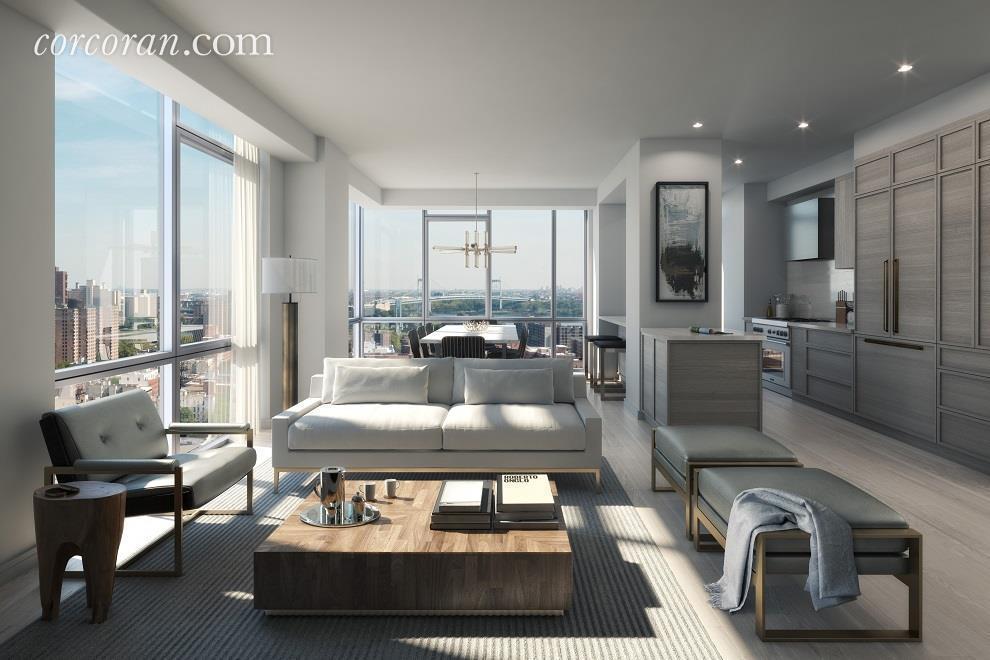 A three-bedroom, two-and-a-half-bath condo in East Harlem with a sleek open kitchen, master suite with walk-in closet, and a luxe bath with double sinks, and amenities that include full-time doorman service and a tricked-out children's playroom. Asking price: $2.1 million.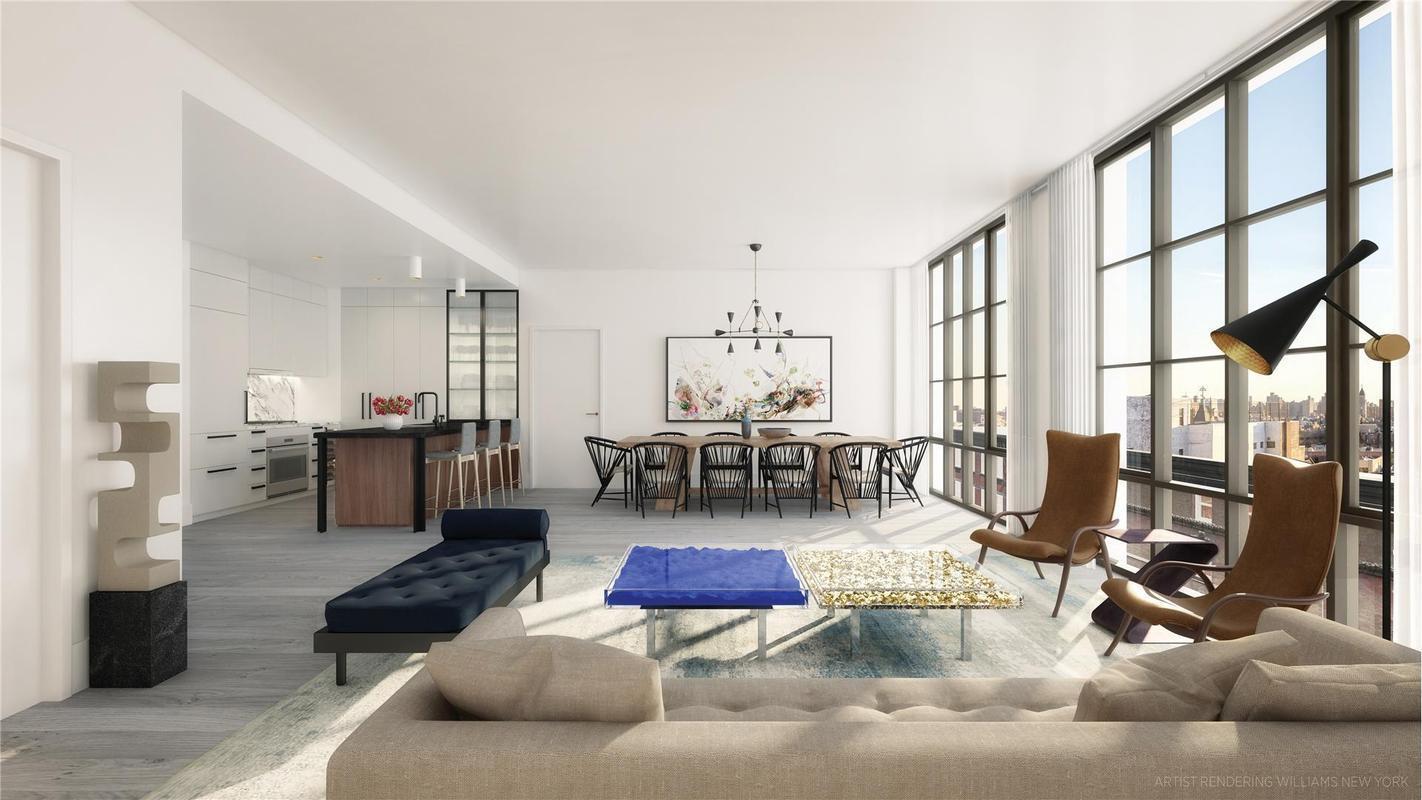 A two-bedroom, two-and-a-half-bath condo in the East Village, with an open plan living space, elegant, roomy bathrooms, and access to a huge roof deck, indoor pool, and spa. Asking price: $2.195 million. 
Brick Underground articles occasionally include the expertise of, or information about, advertising partners when relevant to the story. We will never promote an advertiser's product without making the relationship clear to our readers.