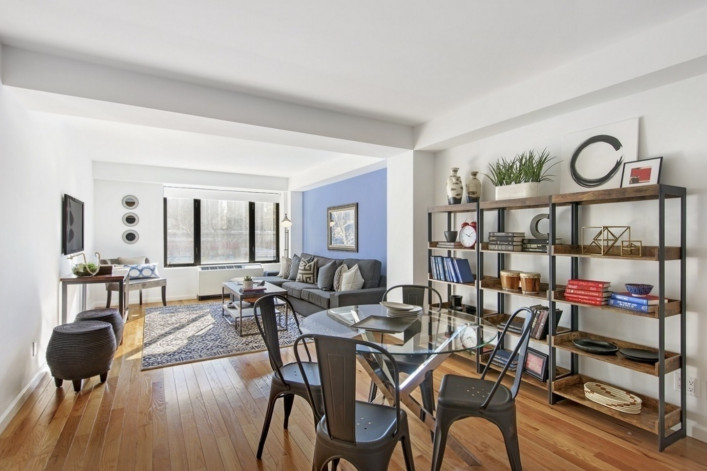 Seen a listing for a converted condo but have no clue what it is? A quartet of experts—including Halstead Property's Steve Kliegerman and Deborah Zolan, Time Equities' Roberta Axelrod and Simon Baron Development's Matthew Baron—explain it all in this week's Buy Curious.
THE WISH LIST:
What's the difference between buying a condo and a condo conversion. Will I save money if I opt for a condo conversion? 
THE REALITY:                 
Let's start off by defining the term. A condo conversion "refers to re-positioning an existing property into a residential condominium property," says Halstead's Kliegerman, who has worked on dozens of conversions all over NYC over the last 30 years. "The most common type of conversion is from an existing residential rental building to a condo. Other types include office use to residential or manufacturing to residential."
So how exactly is buying one of these residences different from buying a "regular" condo? Here's a breakdown:
It could happen pretty quickly: Says Baron of Simon Baron Development, which owns and develops NYC real estate: "Those units usually get delivered faster because the building is already built so you typically don't have to wait as long to close and move into your unit." 
 
It could have character: "Many conversions are in prewar buildings that have wonderful architectural details," says Kliegerman. This often translates to higher ceilings than newly built structures, as well as larger rooms. Note: No glass boxes.
 
You may need to ask different questions: A newly constructed building won't have old-school issues like asbestos, but an older condo might, according to Zolan, head of sales on behalf of Halstead Property for DUMBO's 51 Jay Street, a commercial warehouse that's being remade into residential condos (and should finally be move-in ready this fall). She suggests that before buying into a converted condo building that you make some of the following queries: "What was the building used for before? What was the original date it was built? What about lead pain and asbestos? Will there be completely new electricity and plumbing? What original details and characteristics, if any, will be left intact?"

Adds Baron: "I think it's important to understand the level of renovation being undertaken, so that you can get a firm understanding of what you are buying." According to him, the most important question to ask is: "Are the units being completely gutted and as such are brand-new?  If so, then you are more likely to end up with a product closer to new construction, versus a project where you are simply buying a second-hand product."
 
A conversion might have pre-existing tenants: "Conversions may have legacy tenants that never converted and remain renters in the condo building," says Baron. Those tenants—many of whom are protected under rent stabilization laws and cannot be forced out—will continue to live alongside those purchasing the newly converted units. As such, "you may not be able to get the exact apartment on the exact floor you desire as it simply may not be available to purchase," says Kliegerman.
 
There might be a reserve fund: "In an occupied conversion from a rental to a condominium the sponsor is required to create a reserve fund for future major capital improvements to the building equal to 3 percent of the initial total schedule A offering price of the residential units," explains Kliegerman. "This fund is set aside so that the condominium board has the ability to fund future building improvements. This can be a significant amount of money that could ward off any potential for future assessments required to update the building." Contrast that to what happens in newer buildings, in which case he says "often when such improvements are required, unit owners are charged an assessment over and above their monthly common charges to pay for such improvements so this fund is very valuable."
 
Financing might be easier: According to Baron, getting financing for a condo in a converted building might actually "be easier because the building has an operating history that the bank can underwrite as it relates to the common charges." Adds Kliegerman: "Budgets for these buildings are much more predictable due to historic operating costs than the projected budgets of newly built properties."

However, adds Kliegerman, "if less than 50 percent of the units will be initially offered for sale that could be an impediment to financing." The reason for this, according to Kliegerman, is that banks often want to see that the building will be occupied by owners—not renters or investors—as apartment owners will presumably have "a greater vested interest in the quality of the building and its upkeep." 

After all, adds Rolan Shnayder, a loan officer at Citizens Bank: "If things go bad and you're an investor, you'd probably let the apartment go. But if this is your home, the first bill you're going to pay is your mortgage."
 
They might be more affordable: "Typically the price point is considerably lower [in conversions] than in new development condos [since] the cost of construction for a new building added to the high cost of land is typically higher than the cost of  purchasing an existing building," says Axelrod, who, as director of co-op and condo sales, marketing, and conversions for Time Equities for over 30 years, has been involved in over 125 conversions. Buying a place in a converted building, she says, is "an opportunity to become a homeowner and start building equity while generally purchasing at a below market price."
 
It might be noisy: "There could be construction in the building on and off in the future as apartments become vacant and are renovated or combined with other apartments to create larger homes," says Halstead's Kliegerman.
 
Fewer building amenities (possibly): Says Kliegerman: "Some of these older buildings do not have much available space for amenities and storage due to existing conditions or leases on ground-floor retail that include basement space, or simply a lack of space due to long-term leases." This obviously isn't true of all conversions, many of which have gyms, roof decks and screening rooms galore. Just make sure to check before signing on the dotted line.
Check out these condo conversions: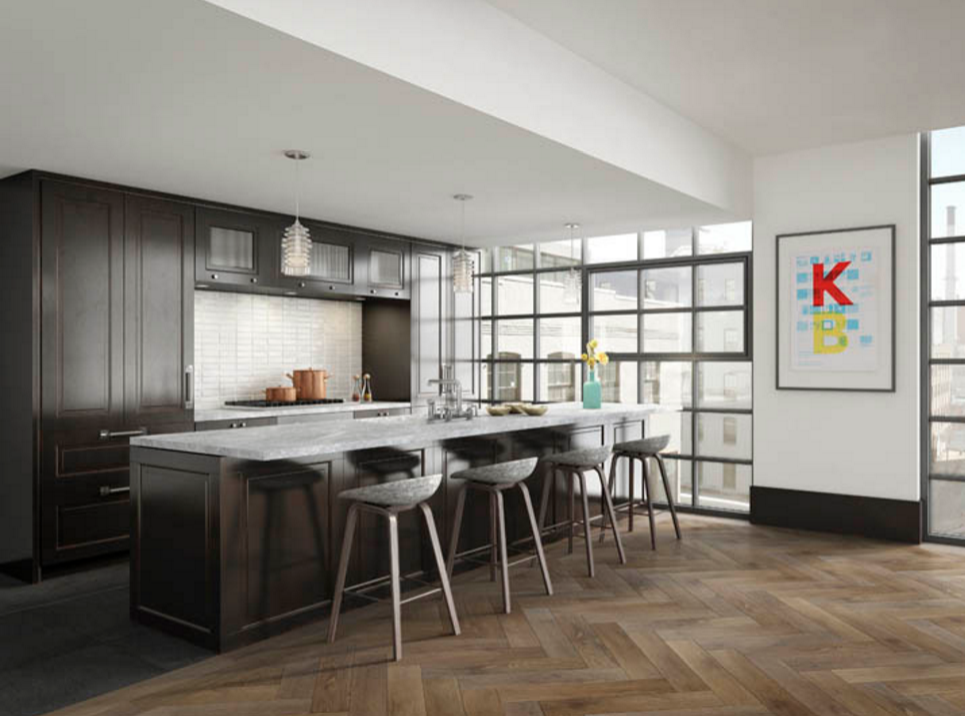 DUMBO two-bedroom, two-and-a-half-bathroom condo, $2.075 million: This sunny residence at 51 Jay Street between Water and Plymouth Streets has a wall of windows, an oversized kitchen with custom cabinetry and marble slab countertops. The building offers a double-height attended lobby, a private courtyard garden, a rooftop terrace with an outdoor kitchen, a fitness center with a yoga room, a children's playroom, bike storage, resident storage and washing and grooming stations for pets.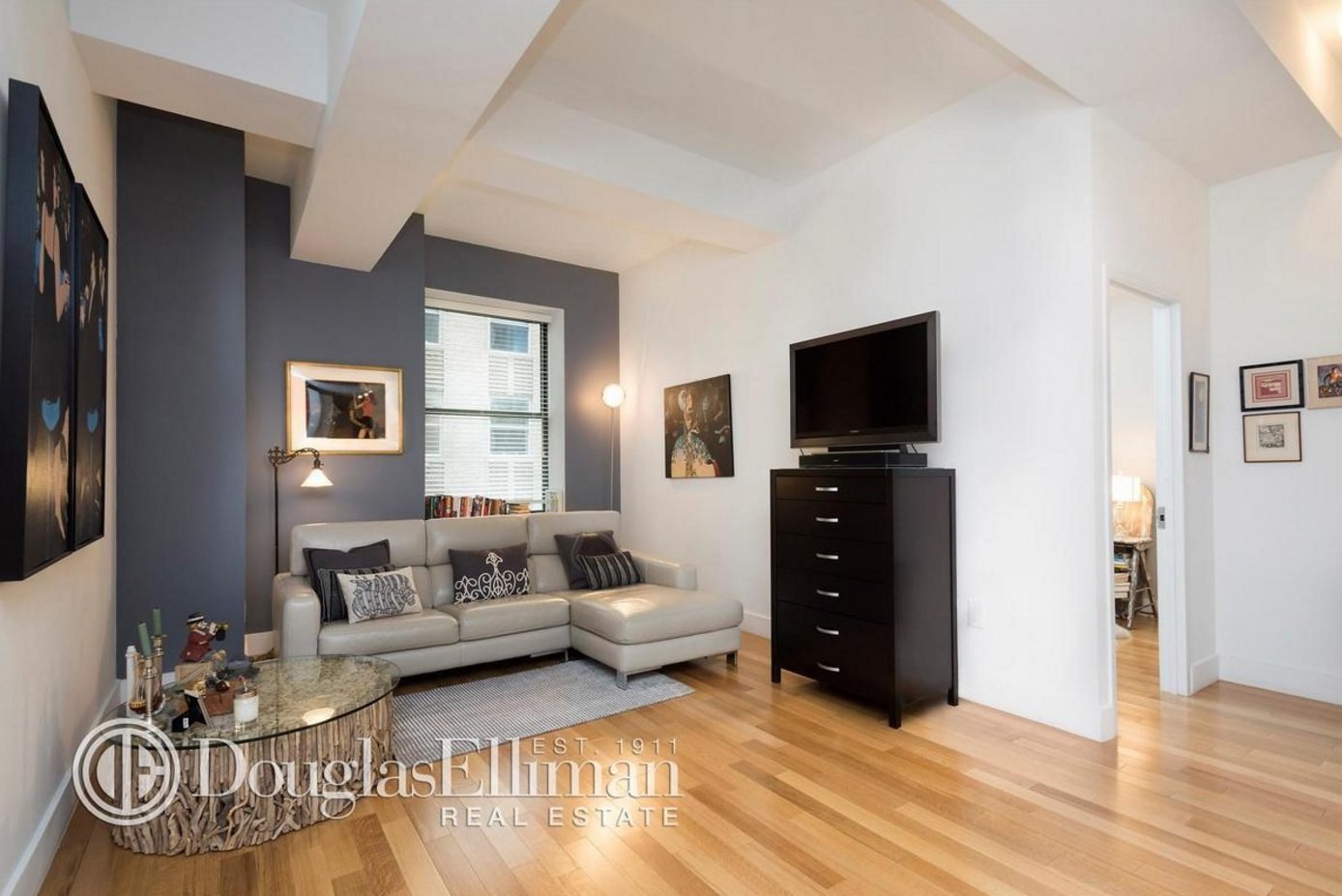 Financial District one-bedroom, one-bathroom condo, $945,000
: Located at 99 John Street between Gold and Cliff Streets, an Art Deco conversion building, this unit has a stainless steel open kitchen, custom closets in the foyer and bedroom, and 11-foot ceilings. The building offers a rec room with a pool table, a gym, a roof terrace and a fifth-floor garden with two barbecue grills. The building is just a couple of blocks from the South Street Seaport, and there's an almost 24-hour supermarket/deli downstairs.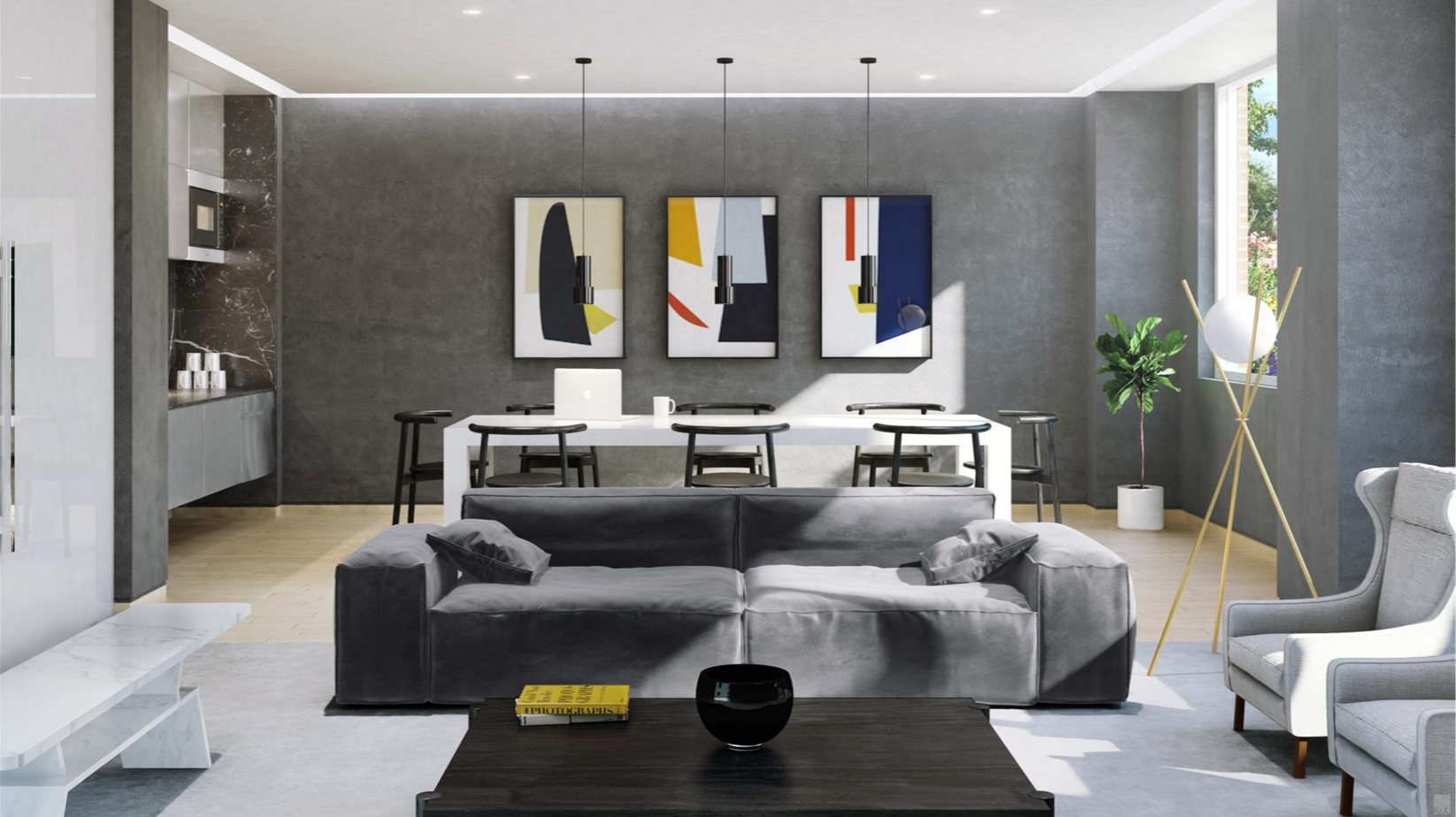 Clinton one-bedroom, one-bathroom condo, $1.245 million
: This 678-square-foot apartment at 301 West 53rd Street between 8th and 9th Avenues has oak floors, airconditioning units in every room, and a chef's kitchen with Quartz countertops. The pet-friendly building has a doorman and an elevator.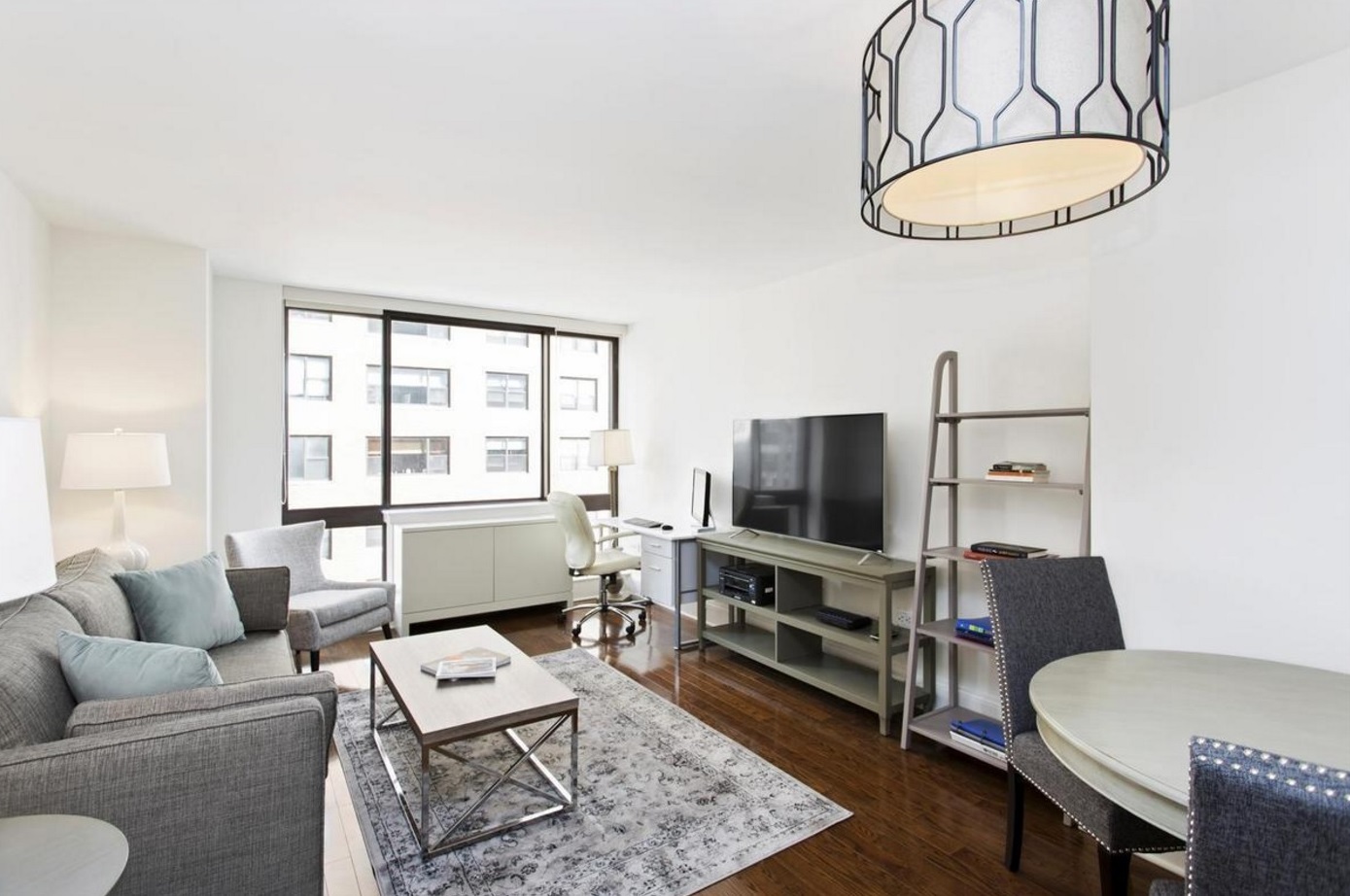 Upper East Side one-bedroom, one-bathroom condo, $1.15 million
: This north-facing apartment at 300 East 64th Street between First and Second Avenues has floor-to-ceiling windows, oak floors, a sunny living/dining room, a high-end kitchen, and private storage space. The 24-hour doorman building has a planted roof deck with a bar and an outdoor grill, a screening room, a private library and a gym with cardio, weight and training zones.
Brick Underground articles occasionally include the expertise of, or information about, advertising partners when relevant to the story. We will never promote an advertiser's product without making the relationship clear to our readers.