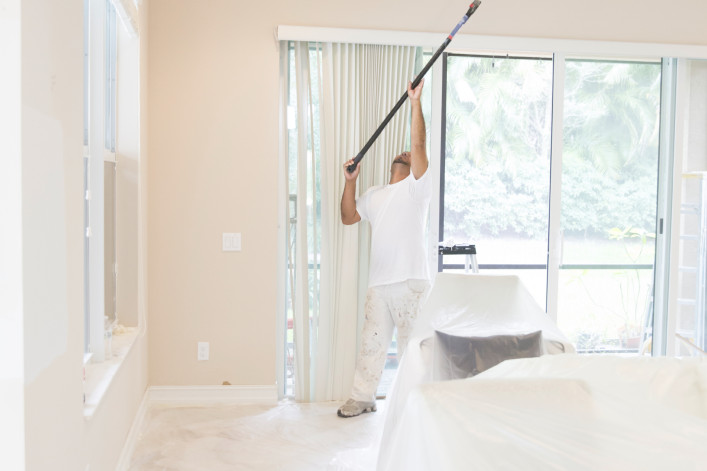 Traditionally, sky-high ceilings have been reserved for penthouse apartments, lofts and some lucky pre-wars, but according to an article in the New York Times this weekend, developers of brand new condo projects have begun offering 11-foot-and-up ceilings in many of their apartments.
It's a trend that's become de rigeuer in exceedingly pricey new developments, says appraiser Jonathan Miller. "It's one of those amenities that you have to have in the current market or you're at a signficant disadvantage," he says.
That said, the dimensions have to make sense. "In all my years in real estate, I've never had a buyer say they want an 'X-sized' ceiling and won't take any less, because it all depends on a space. A high ceiling is not a box you check, it's one element that can make a space work," says Shaun Osher, founder of CORE. In fact, if the ceiling is too high and space too small, it can make a room seem narrow, he says.
The Times also points out the downsides for developers—namely higher construction costs (e.g. more sheetrock for the taller walls, customizable windows and doors) and loss of a couple of floors to sell. One developer tells the paper he estimates it added 10 percent to his building costs—not to mention 10 percent more time to construction. 
That makes sense, given that the "high ceiling premium" adds about five to 10 percent to the value of an apartment, says Miller. (In effect, you're thinking of an apartment not in square footage but in its cubic footage, says Leonard Steinberg, president of Compass).
But there are potential downsides to sky-high ceilings for buyers, too. "You can have too much of a good thing," says Osher. In buildings that are floor-to-ceiling windows, higher ceilings mean more glass and less space to hang artwork. Plus it can be tricky to find a space for certain furniture, he adds.
In Europe, developers tend to opt for lower ceilings, says Compass's Steinberg. "It costs more to heat and cool apartments with higher ceilings, and lower ceilings are more energy efficient," he says. In the past, people have complained that it can be difficult to change lightbulbs when a ceiling is too high (in the world of LED lights that rarely have to be changed, it's less of an issue).
But among the upsides are more light, and the ability to make a room very "breathable," says Steinberg, especailly if you don't have a view.  If you have a view, a high ceiling can extend it, of course. And, he says, if a ceiling is high enough, developers may add a mezzanine level. 
The possibilities, it seems, are endless. 
So, if you're in the market for a sky-high ceiling, we suggest you check out the new condos below: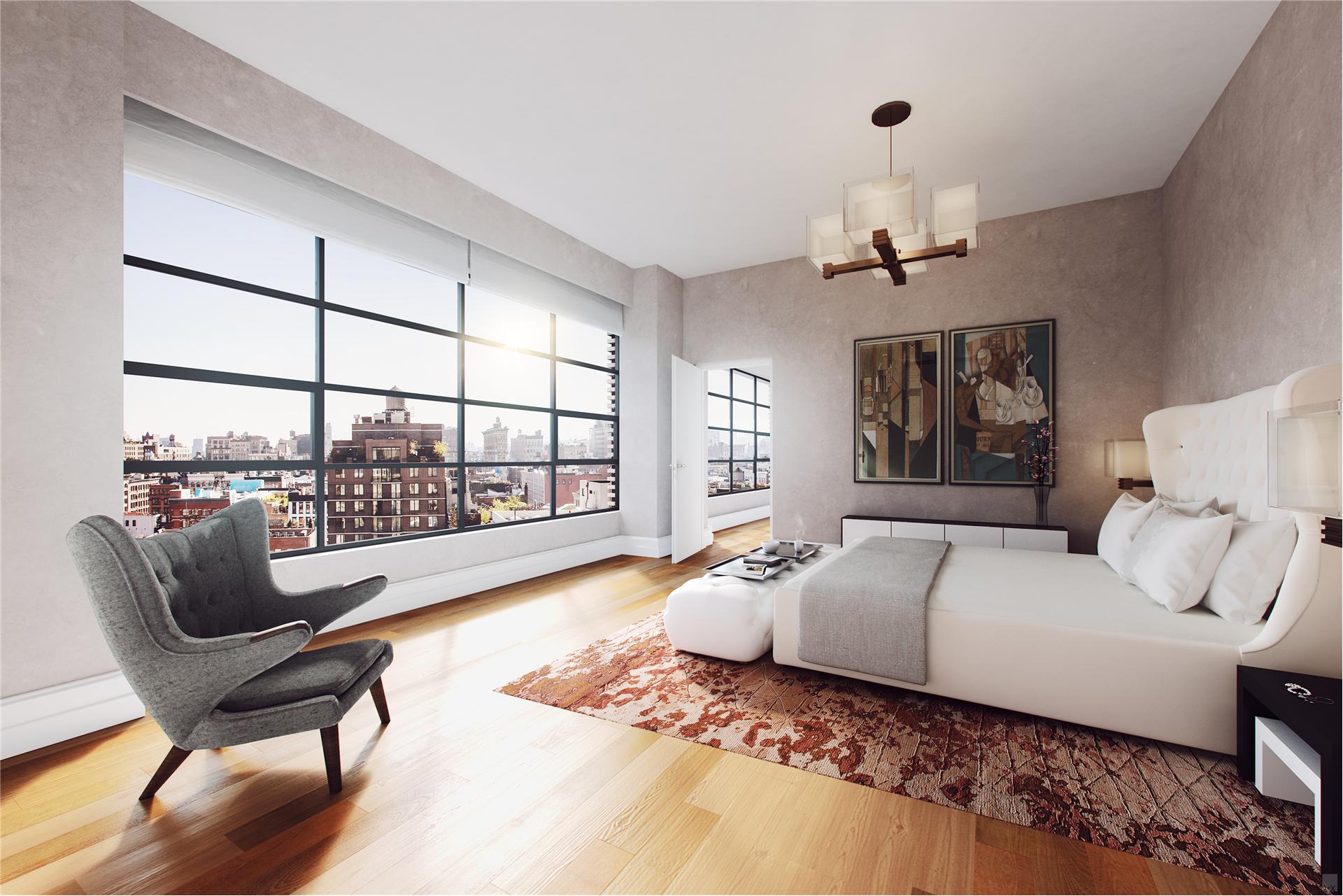 The 11-foot ceilings and oversized windows in this three-bedroom, three-and-a-half bath condo at 10 Sullivan Street in SoHo are going to cost you. $9.75 million to be exact.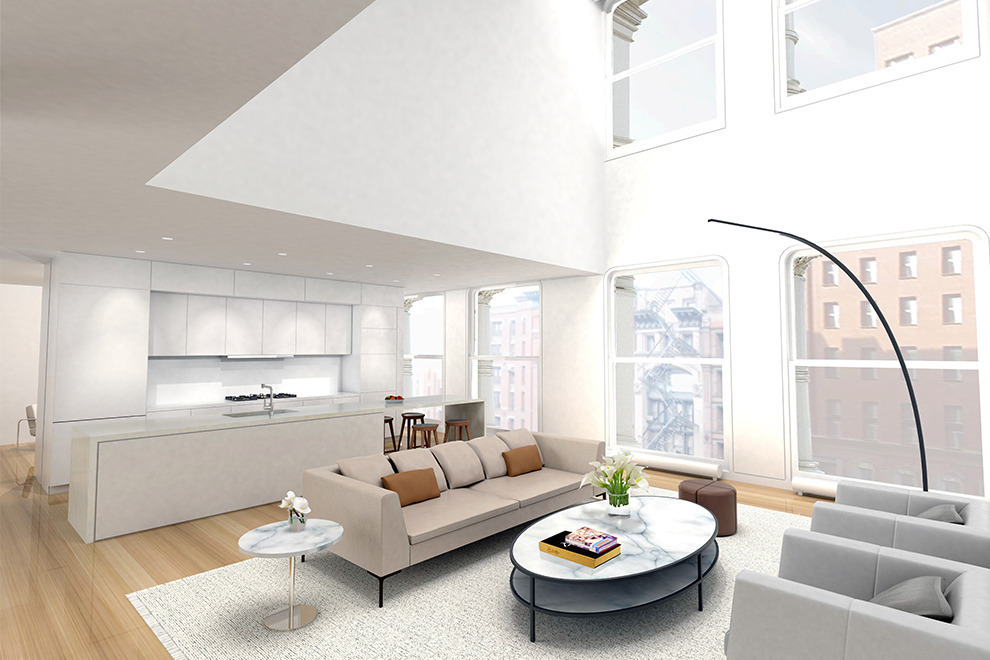 The three-bedroom, three-bath duplex at 67 Franklin has double height ceilings in the living room. At $5.95 million, it's a relative steal.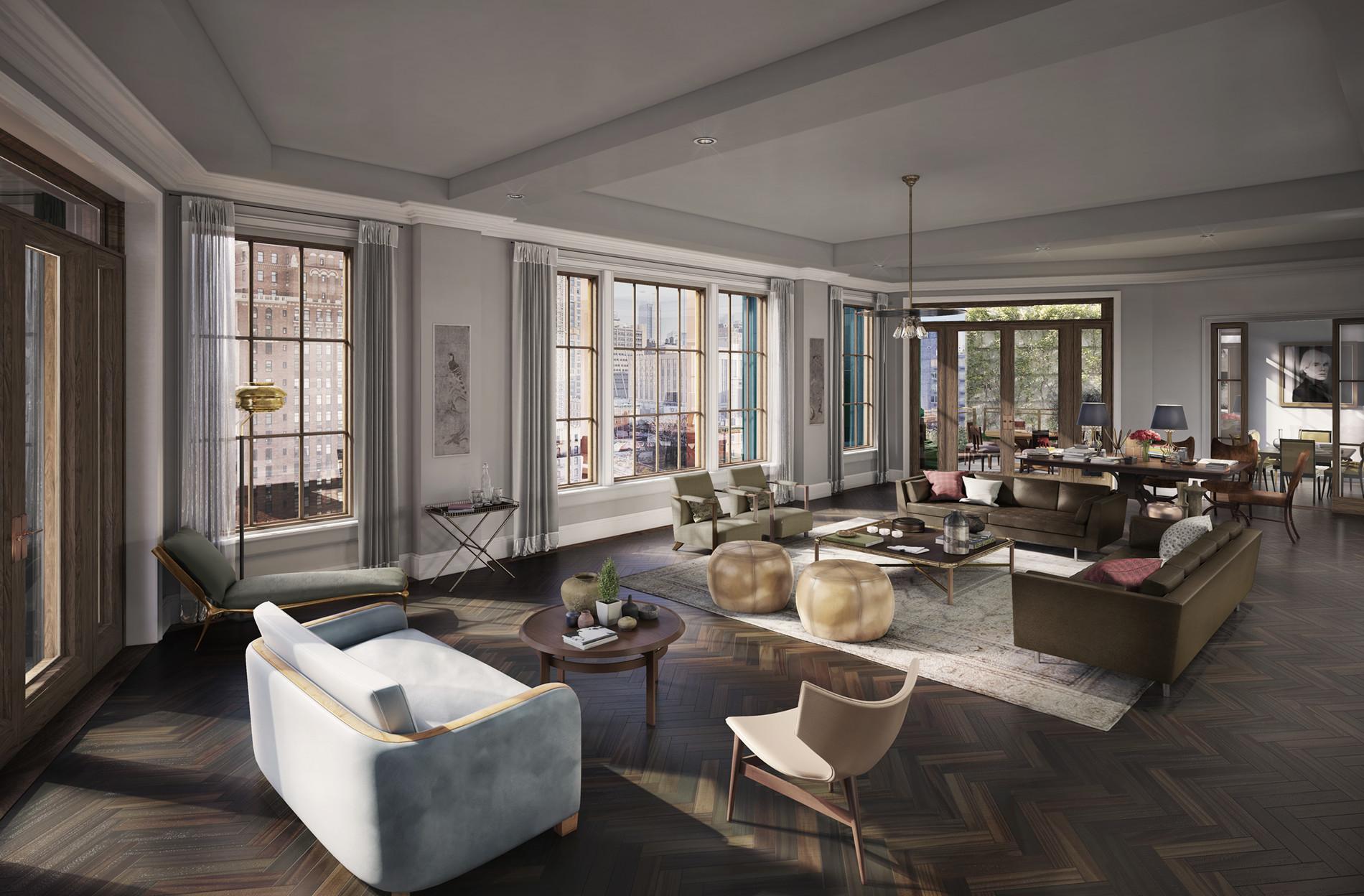 For a slightly smaller budget, you can score this two-bedroom, two-and-a-half bath at 514 West 24th Street, with its 11-foot ceilings. Asking price: $5.35 million.
Brick Underground articles occasionally include the expertise of, or information about, advertising partners when relevant to the story. We will never promote an advertiser's product without making the relationship clear to our readers.